Khloé Kardashian and Tristan Thompson Are Officially Back Together, Sources Claim
A lot of you knew it would happen; it was just a matter of when.
We're talking about Khloé Kardashian's reconciliation with Tristan Thompson, people. The pair has been broken up ever since February 2019 when the NBA star got caught up in a cheating scandal. But after months of trying to win Kardashian back, it looks like he's finally succeeded. Multiple sources confirmed on July 1 that the couple has reconciled.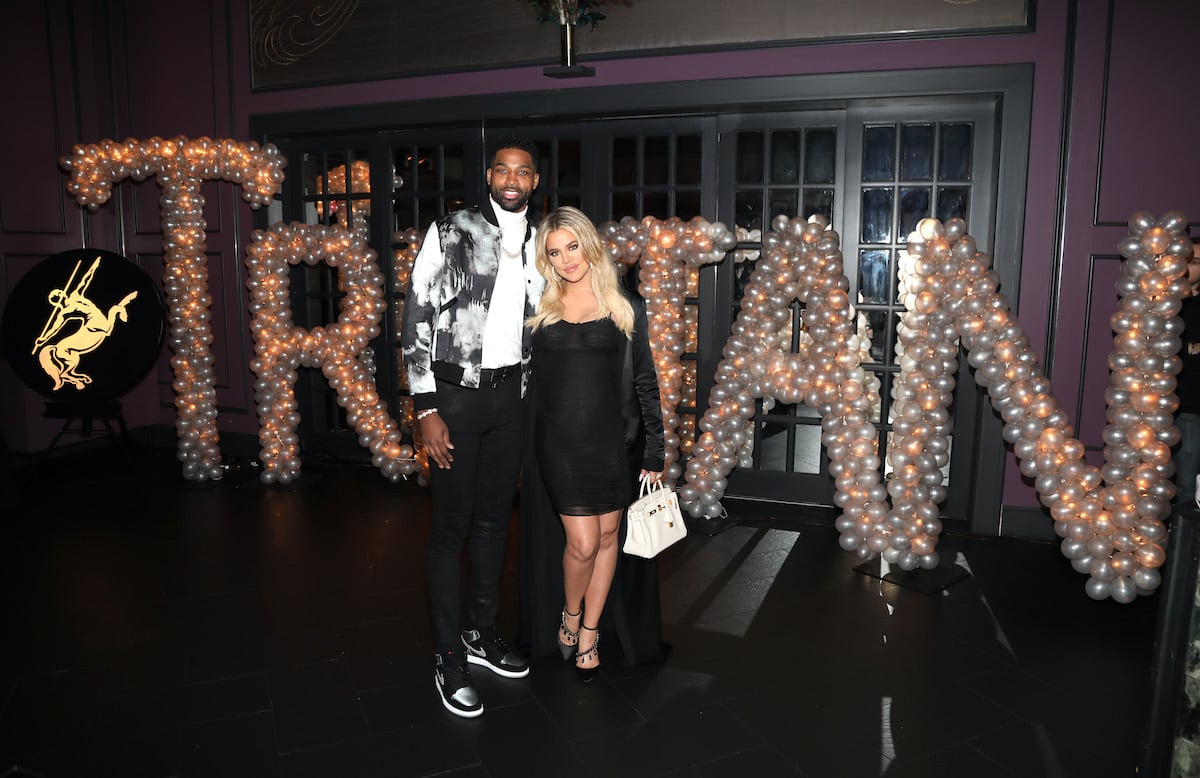 A quick timeline of Khloé Kardashian and Tristan Thompson's relationship
Kardashian and Thompson began dating in August 2016 after meeting through a mutual friend, per Insider. They confirmed their relationship in October 2016 and announced the following December that they were expecting their first child.
Two days before welcoming their daughter True on April 12, 2018, TMZ and The Daily Mail published photos of Thompson allegedly cheating on Kardashian at different points in their relationship. The reality star lamented over the rumored affairs in episodes of Keeping Up with the Kardashians but ultimately decided to give Thompson another shot.
Their relationship continued for nearly a year before Thompson became entangled in yet another cheating scandal. But this time, it felt more personal, as it involved Kardashian family friend Jordyn Woods.
The two had been at a party in February 2019 when they reportedly shared a kiss. There were initially rumors that the pair had hooked up, but Woods said in a March appearance on Red Table Talk that it never went that far. Still, Kardashian decided to end things with Thompson while Woods was also exiled from the famous family.
Khloé Kardashian and Tristan Thompson struggled after their breakup
Kardashian admittedly had a hard time coping with the split. But as much as she might have wanted, she couldn't cut Thompson out of her life due to their daughter. As she said in a December 2019 tweet, "He's True's daddy — she deserves to have a loving and awesome father. Tristan is amazing to her. she deserves that. We all make mistakes in life and none of us are perfect. I'm not gonna hold on to that negativity because it will only hurt myself and the energy that I get to my child."
As they worked to co-parent True, Thompson reportedly made many attempts to get back with Kardashian — from leaving flirty comments on her page to giving her a massive diamond ring. But sources repeatedly said she had moved on. She even said in a September 2019 interview that that chapter of her life was "closed."
But over time, Kardashian seemingly started to become more receptive to his actions, prompting speculation that they were secretly back together — or at least working toward reconciliation. They have fueled the rumors throughout 2020, as recently as June 27 when they were seen together at Kardashian's 36th birthday party.
Khloé Kardashian and Tristan Thompson are officially back together, per reports
A source confirmed to People that the former couple was "giving their relationship another try." They added, "Tristan is working hard to prove himself and has been a great dad to True."
Another source made similar comments about Thompson to E! News but stopped short of saying he and Kardashian were back together. The insider said, "Khloe seems very happy with where things are right now. He seems committed and has made changes. Obviously Khloe is hesitant and is taking it very slow. The time they have had together during quarantine has been very special and meaningful."
The source added, "Khloe realizes when Tristan goes back to playing basketball and on the road, everything will change. She isn't getting ahead of herself and she is just enjoying having him around right now and all of the family time they have had together with True."
Neither of them has commented on the reports just yet, but if they are true we wish them good luck.
Read more: Scott Disick and Kourtney Kardashian's Relationship Status Revealed After Reconciliation Rumors