Khloé Kardashian and Tristan Thompson's Relationship Announcement Could Just Be a PR Stunt
The Kardashian-Jenner family has spent many years inviting the public to bear witness to the most intimate details of their lives on their hit reality show, Keeping Up With The Kardashians.
The show claims to show the day-to-day reality of the family's relationships and drama, but sometimes, things work out just a little too conveniently for fans to buy it.
That was the case when Khloé Kardashian and her ex-boyfriend, Tristan Thompson, recently announced that they were getting back together.
Fans don't believe that Kardashian and her family revealed the full truth of what was going on with her and Thompson on the show, and they're suspicious of the reconciliation. Could it be true that the relationship announcement is just part of a publicity stunt?
Khloé Kardashian and Tristan Thompson's tumultuous relationship history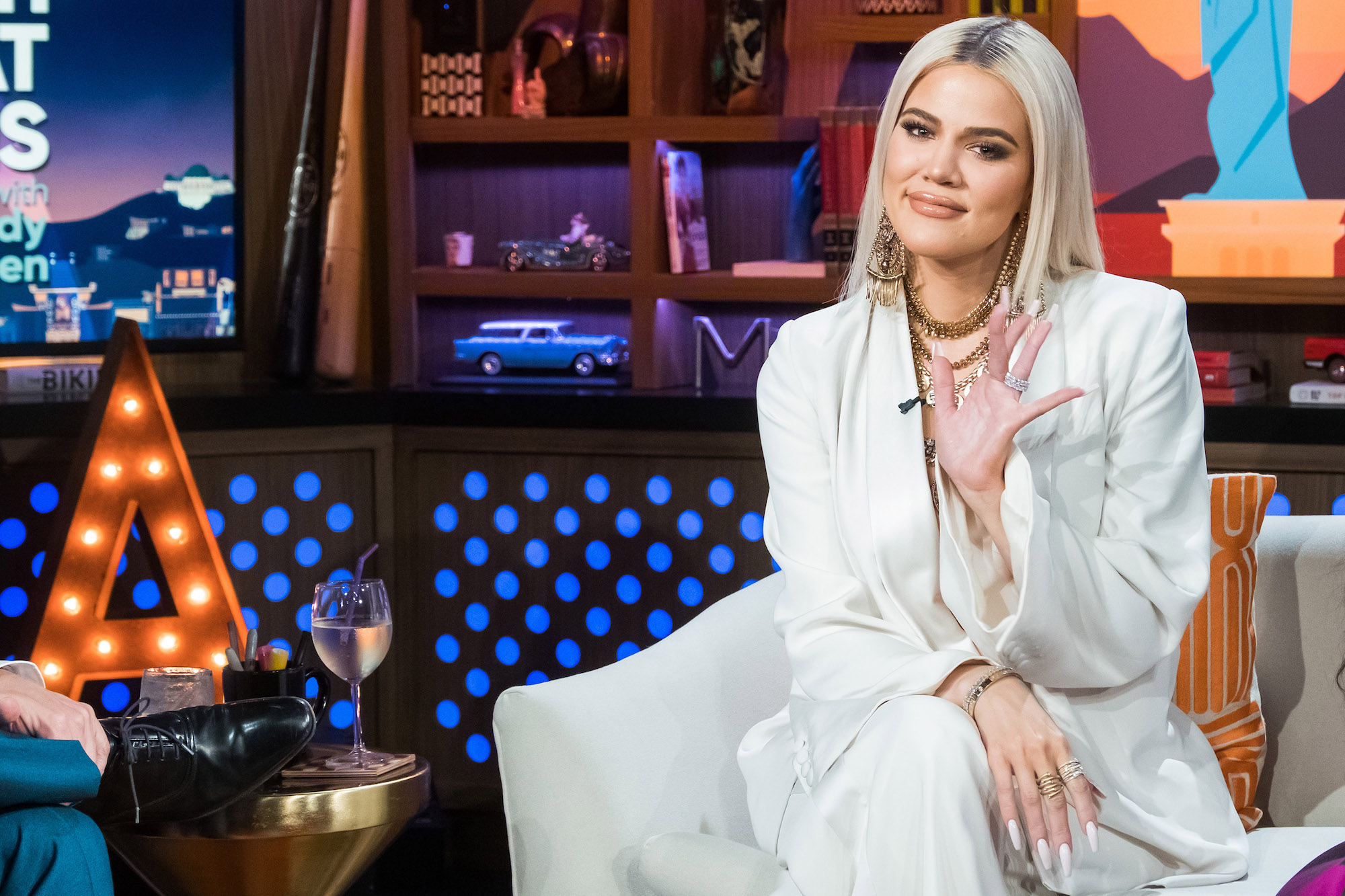 Kardashian and Thompson, an NBA player, first met through a mutual friend back in 2016. In 2018, they welcomed their beautiful daughter, True, but it wasn't long before the relationship got rocky, and they split up in early 2019.
The main problem with the pair's relationship seems to have been that Thompson can't stay away from other women. Almost immediately after Kardashian announced that she was pregnant with True, Thompson was seen cheating on her with two women at a hookah lounge in Washington DC, where he was for a basketball game.
It happened again a mere days before Kardashian gave birth; this time Thompson was busted when a video surfaced of him hooking up with another woman in a club. Hard to deny that kind of evidence. The final straw came when Thompson cheated on Kardashian with her sister Kylie Jenner's then-BFF, Jordyn Woods. Following those allegations, Kardashian broke up with Thompson once and for all.
Kardashian and Thompson are apparently getting back together
Now, Kardashian and Thompson have announced that they've decided to give their relationship another shot. This has been a long time coming, as Thompson has repeatedly made attempts to get his girl back as they figured out how to co-parent True together. He'd tried everything from complimenting her on Instagram to buying her a Porsche, but Kardashian wasn't having it.
The pandemic, though, may have actually brought these two closer together — they were quarantined together with their daughter, and although Kardashian still was adamant that she wasn't open to renewing their romantic relationship, they seemed to be enjoying their time as a family together.
But recently, Kardashian seems to have changed her mind. A source revealed to People that the couple is giving their relationship another shot.
Another source told E! News: "Khloe seems very happy with where things are right now. He seems committed and has made changes. Obviously Khloe is hesitant and is taking it very slow. The time they have had together during quarantine has been very special and meaningful." 
Fans think that the reconciliation is all a PR stunt
Fans on Reddit aren't buying it. To put it more clearly, they do believe that Kardashian and Thompson are back together, but they don't believe that this is new news – and some don't believe that the two ever broke up to begin with.
"[T]he show was setting viewers up for this all along. I really wanted to believe she wouldn't take him back but the minute I saw him coming around the show again and being all buddy buddy with Kim, then quarantining at Khloe's house, etc – the Mayor of Boo Boo the Foolville was already back in office," one KUWTK fan commented.
Others agreed that Kardashian's reality show tried to show Thompson in a better light so that the world would be more approving of the couple's reconciliation, which likely actually happened a long time ago. "That's been a thing for months guaranteed. I also wouldn't be surprised if they never broke up," another fan put succinctly.
We'll never know what really went down, but we hope that their relationship is drama-free from this point forward.