Khloé Kardashian Breaks Her Silence About Kylie Jenner and Travis Scott's Relationship Status
The Kardashian family is once again in the headlines, with a slew of new controversies brewing. Fans are especially curious about Kylie Jenner and Travis Scott's relationship status, with the two expecting their second child together, in spite of the fact that many critics believe that they are no longer officially a couple. Still, Jenner's older sister, Khloé Kardashian, shocked everyone when she recently spoke out and clarified Jenner and Scott's relationship status, in her attempt to put the rumors to bed once and for all. 
Kylie Jenner and Travis Scott are expecting their second child
The story of Jenner and Scott began in 2017 when the two were spotted hanging out at the Coachella music festival. Jenner became pregnant not long after and gave birth to their daughter, Stormi Webster, in February 2018. In spite of their adorable baby girl, Jenner and Scott's relationship became strained, and they reportedly broke up in late 2019. 
Ever since then, Jenner and Scott have refused to define their relationship status, in spite of being photographed together on numerous occasions. In September 2021, Jenner revealed that she is pregnant, tagging Scott in an announcement post on social media. This has only served to further confuse fans, with many not sure of what to make about the whole affair—and completely uncertain whether Jenner and Scott can actually be considered a couple. 
What did Khloé Kardashian say about Kylie Jenner and Travis Scott being a couple?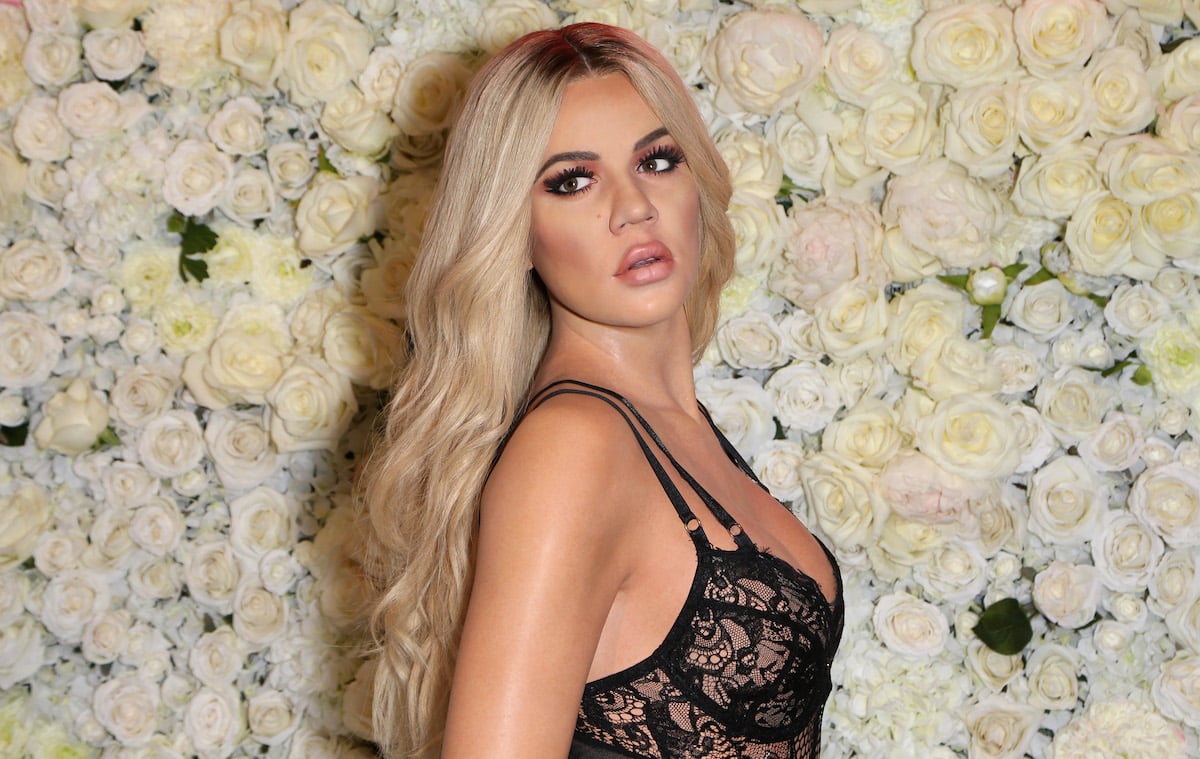 Kardashian has never been afraid to speak out when she feels she needs to clarify something involving her family—and recently, the reality star shed some light on Jenner and Scott's relationship status. It started when a scrapped W magazine feature article allegedly claimed that Jenner and Scott aren't currently a couple. According to Elle, a TikTok user shared a post discussing the magazine feature, pointing out how Jenner and Scott seemingly aren't together, in spite of the fact that they are expanding their family.
Kardashian herself commented on the post, writing "Wow I don't know why this magazine would write this but they are very much a couple." While Kardashian's remarks have helped some fans to understand what's going on with Jenner and Scott, there are others who are still very much confused, since neither Jenner nor Scott have directly spoken out about their future plans. 
Khloé Kardashian is embroiled in her own relationship drama
Kardashian is in the middle of a different kind of relationship controversy. After years of issues with her on-again-off-again boyfriend, Tristan Thompson, reports surfaced in early December that Thompson was embroiled in legal proceedings with a personal trainer named Maralee Nichols. The Texas-born trainer claims that she had an affair with Thompson earlier in 2021 and that the NBA star fathered her child, a son born not long after the legal drama went public. 
Kardashian herself has remained mostly silent about the revelations and hasn't spoken out about what's next for her relationship with Thompson. While some fans believe that Kardashian and Thompson haven't been together since early 2021, there are those who think that the reality star is still in love with Thompson, and wants to make her family situation work.
With a new Kardashian family Hulu show set to debut sometime in 2022, it could be a while before fans learn the truth about Kardashian's situation with Thompson, or Jenner's true status with Scott. But one thing's for sure—fans will continue to speculate.