Khloé Kardashian Fans Think She's One Step Closer to Another Thompson Baby
Khloé Kardashian has been staying in the public eye even during quarantine. The reality star has been spending lots of time on social media as well as getting quality time in with her young daughter, True Thompson. She has also seemingly been reconnecting with her ex-boyfriend, and the father of her daughter, Tristan Thompson. The two have a lot of turmoil in their past, however, according to reports, Kardashian might be ready to give Thompson another chance. Although fans aren't necessarily on board for their renewed romance, some fans have spoken out on social media about how there could at least be one positive thing to come out of it.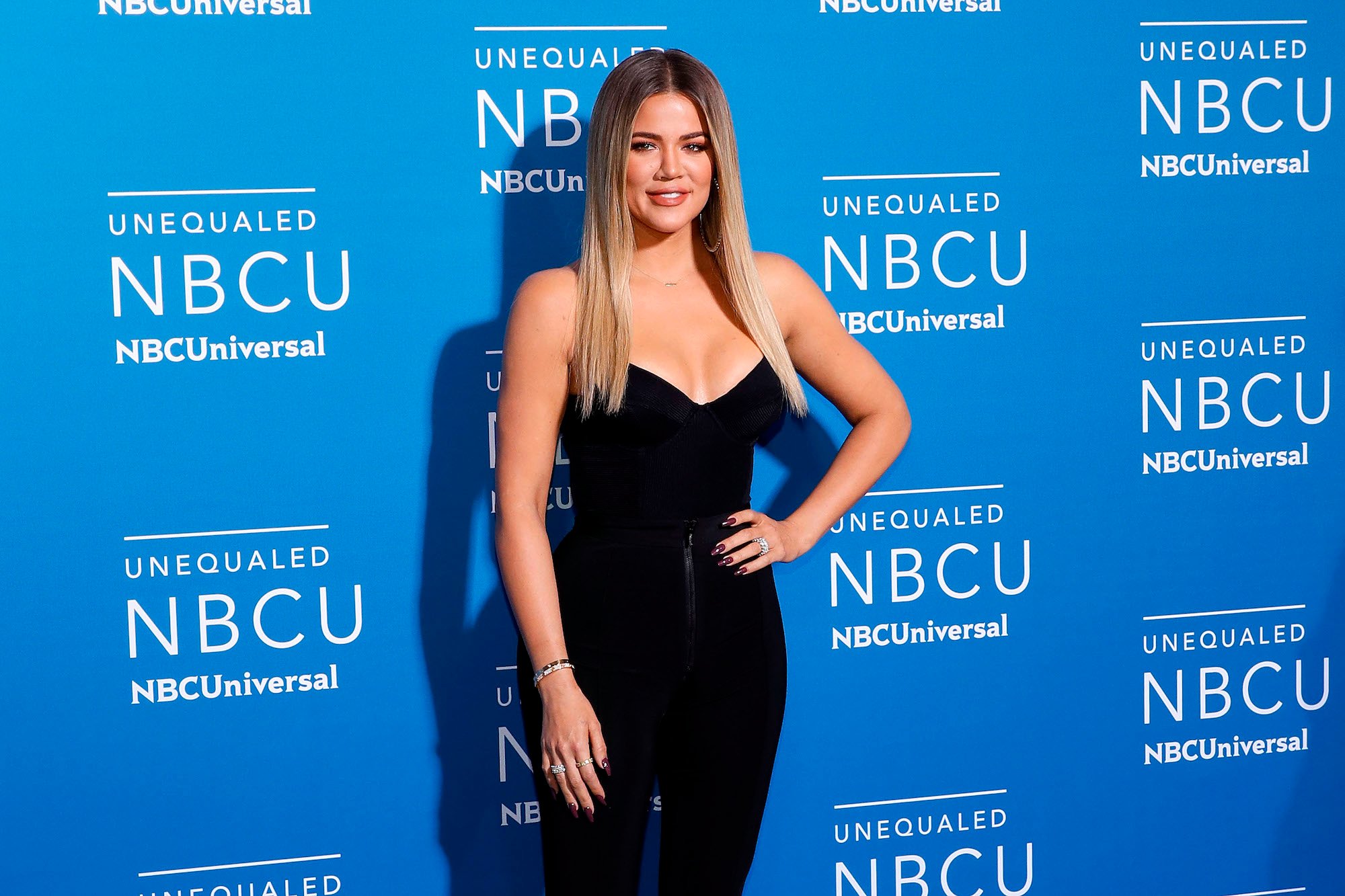 Khloé Kardashian and Tristan Thompson's rocky romance
Khloé Kardashian has a notoriously difficult time with men. Her marriage to Lamar Odom ended badly, with Kardashian mourning what could have been. According to Us Weekly, in the summer of 2016, however, Kardashian stepped out with NBA star Tristan Thompson. It looked as though this time, the reality star had found true love. The two dated for a little over a year before confirming that they were expecting a baby together.
In April 2018, rumors circulated that Tristan Thompson had cheated on Kardashian with several women. At the time, Kardashian was just days away from giving birth. Although fans expected that Kardashian would break up with Thompson, she had their daughter, True Thompson, only a few days after the scandal broke, and remained in a relationship with the straying basketball star. Unfortunately, around a year later, Thompson once again made headlines for reportedly cheating on Kardashian, this time with Kylie Jenner's best friend, Jordyn Woods.
Reports state that Khloé Kardashian and Tristan Thompson are back together
RELATED: People Say They Won't 'Feel Bad' for Khloé Kardashian if Tristan Cheats on Her Again
In the wake of the scandal, Khloé Kardashian broke up with Tristan Thompson. Still, he remained in the family fold and has continued to make occasional appearances on Keeping Up with the Kardashians, and communicating with the family on social media. In addition, he and Kardashian have been co-parenting peacefully, raising their daughter with minimal conflict between them.
The cordiality between the exes has sparked a conversation about a potential reunion between them. MSN reports sources stated that Kardashian and Thompson have decided to get back together, after spending time in quarantine in each other's company. While neither Kardashian nor Thompson have confirmed this news, the source claims that things are going "really well" between them and that "Khloé is doing what she feels is right for herself and her daughter, True."
Fans think that Khloé Kardashian is going to have another baby
If, in fact, Kardashian and Thompson are back on, it is very likely that Kardashian will face some serious criticism from her family and friends, as well as from fans online. She has already been slammed for maintaining such a close relationship with him, and for joking about "borrowing his sperm" in order to give her daughter a sibling. 
Still, if the reunion does lead to a baby, it could soften the way that Kardashian's critics view her. For years prior to the birth of her daughter, Kardashian struggled with fertility and even expressed the fear that she might never have a baby. Some fans have already spoken out on social media, stating that even if Kardashian and Thompson's renewed romance doesn't end well, she might have another Thompson baby, so that "at least she'll get the family she wants temporarily." For now, speculation runs rampant as Kardashian remains mum on the subject of Tristan Thompson — and of a potential future baby.