Khloé Kardashian Is Acting Like She's Running Out of Money
Khloé Kardashian is the younger sister of Kim Kardashian West and Kourtney Kardashian, a reality star who has expanded her brand to several successful business ventures. Khloé Kardashian has, unfortunately, become known to fans as the sister with terrible taste in men — her relationships with basketball stars Lamar Odom and Tristan Thompson notoriously ended in tragedy.
She spends the majority of her time these days parenting her young daughter, True Thompson, and working on her family's reality show. However, due to some questionable moneymaking decisions that Kardashian has been making in recent days, it is possible that soon, the star could be hustling harder than ever to make a living. 
How did Khloé Kardashian become famous?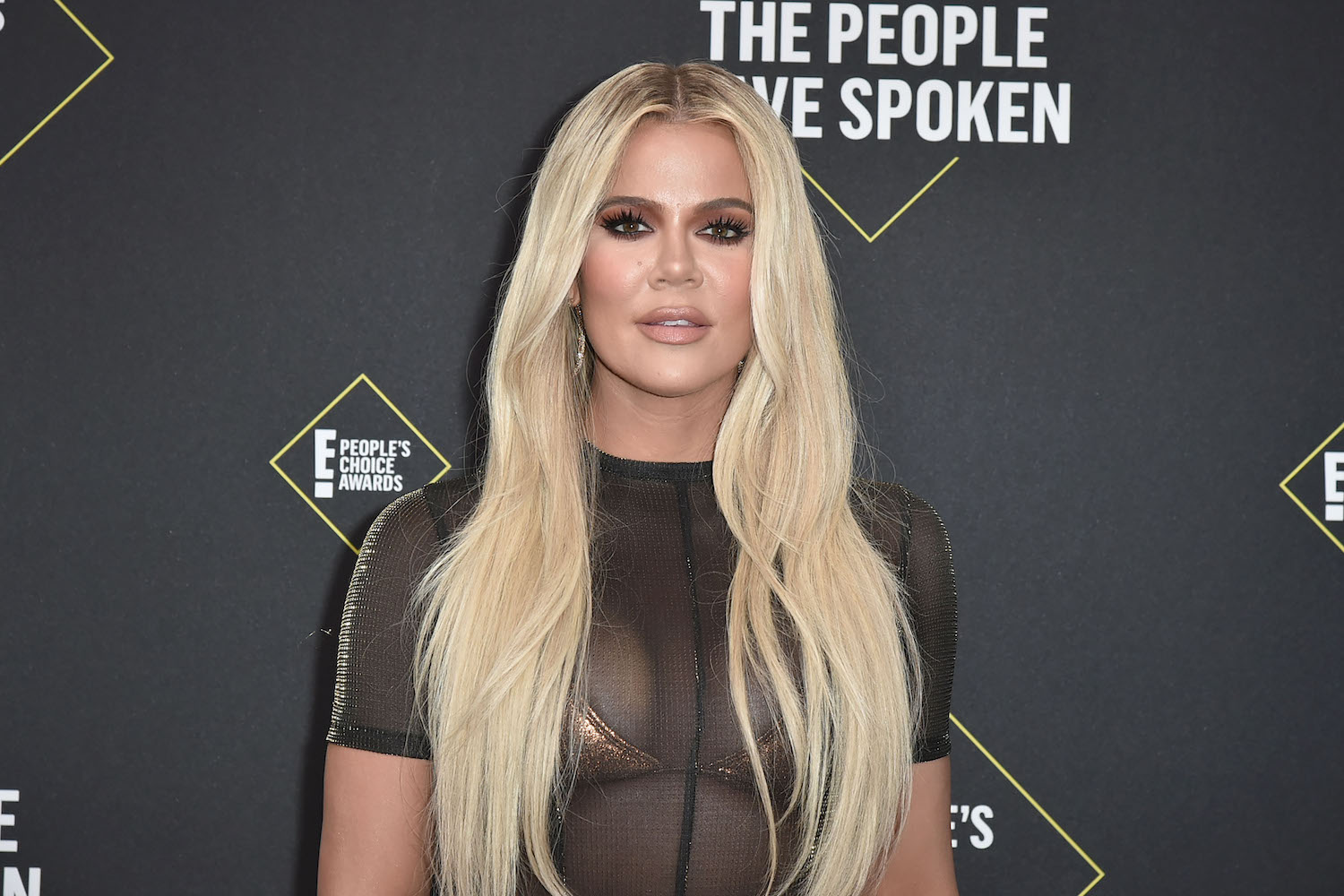 Kardashian rose to fame alongside the rest of her family when Keeping Up with the Kardashians debuted in 2007. Initially, Kardashian was seen as the "fun" member of the family, never afraid to wrestle with her sisters or to tell it like it is.
Over the years, Kardashian gradually lost her positive reputation as she began to undergo serious physical alterations. Many have speculated that Kardashian has gone through major plastic surgery, and point to how different she looks in recent photos. 
Kardashian found new purpose with the birth of her daughter, True Thompson, in early 2018. She had dealt with fertility issues earlier in her life, so the birth of her daughter undoubtedly felt like a fresh start for the reality star.
As any proud mom would, she has frequently shared images of her adorable toddler on Instagram, and even though she has battled mom-shaming, Kardashian has retained her positive attitude. 
How does Khloé Kardashian earn her money?
Kardashian makes money from filming the family reality show, Keeping Up with the Kardashians, and there's no indication that she will be stepping away from the show anytime soon. The star has also worked on numerous hosting ventures over the years, although none of them have ever stuck for very long. 
One of Kardashian's more successful business ventures is her denim line, Good American. Kardashian's line has received positive press over the years, and has been praised for being size-inclusive. The line eventually expanded to include swimwear and other products in addition to denim.
Finally, Kardashian makes a sizable chunk of change from doing sponsored posts and ads on Instagram. It is not known exactly how much she makes from her sponsored ads, but all in all, her net worth is estimated to be around $50 million. 
Is Khloé Kardashian running out of cash?
It is expensive to be a Kardashian, and the entire family is well known for their love of glamorous trips and costly clothes. She is no exception, and while she hasn't shared any complaints of money troubles with her fans, it is possible that the star is in need of some quick cash.
Lately, she has been promoting more products on Instagram than what she has in the past, with her sponsored ad for Febreze earning ridicule from fans.
In addition, she has been using her daughter, True, to help sell products, with the toddler posing alongside her on boxes of Pampers in a recent ad. Both of these ads (including another recent sponsored post for a migraine medication) are out of character for someone who has built a career on being associated with the finer things in life.
Kardashian recently caught flak from the designer Christian Cowan, when it was revealed that a runway sample that he gifted Kardashian was being listed for sale on the Kardashian Kloset resale site. The dress was eventually removed from the website — but not before fans caught wind of the scandal. In light of Kardashian's recent actions, many fans have called her "desperate" to retain her fame and fortune and called out the rest of the family for being afraid of becoming less relevant.
Certainly, the months to come could give fans additional insight into Kardashian's frame of mind, and whether she is truly afraid of losing her financial status.