Khloé Kardashian Lives the Most Relatable Life of the Kardashians, According to Fans
The Kardashian family has been in the spotlight for nearly fifteen years. The family has built an empire that is impressive by any stretch of the imagination, encompassing multiple businesses, several reality-show spinoffs, and huge branding opportunities.
Khloé Kardashian is one member of the family who has undergone a drastic transformation, both physically and personally. The reality star has been married, divorced, and involved in several scandals. These days, Kardashian is a wealthy business owner.
But recently, some fans on Reddit opened up about how, in spite of her fame, Khloé Kardashian is likely the most relatable member of the famous family. 
Khloé Kardashian used to love to party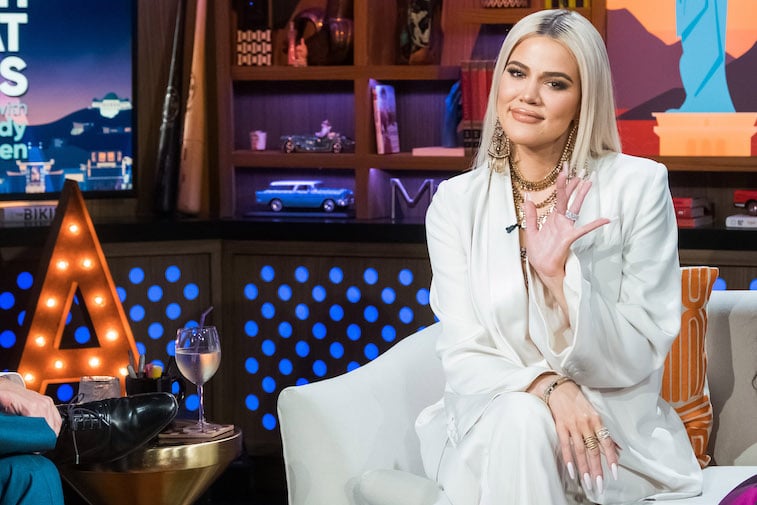 Keeping Up with the Kardashians premiered in 2007 when Khloé Kardashian was in her early twenties. Although she was a relative unknown prior to the show's premiere, the young woman began enjoying all the perks of wealth and privilege.
She became a notorious partier, and many of the show's most popular early episodes focused on her nights out at clubs and parties. 
In early 2007, Kardashian was arrested and charged with a DUI. She reported to jail for her offense, and for violating probation, but she only spent a few hours in prison before being released.
That wasn't the end of her legal troubles, however — in 2011 she was sued for assault and in 2012, she was named in a class-action lawsuit.
Ultimately, she was able to overcome her legal problems, but even to this day, Kardashian is known as the family member who most appreciates a good glass of wine or a stiff cocktail. She even hosted her own short-lived talk show, Kocktails with Khloé. 
Khloé Kardashian's difficult romantic history
Although Khloé Kardashian is widely recognized as a beautiful, compassionate woman, she has not had an easy time of it in the romance department. Her first major relationship was with basketball player Lamar Odom.
The two began a whirlwind romance in the summer of 2009 and got married only a few months later, in September 2009. Their marriage was plagued by rumors of infidelity and drug abuse, and the two split in 2013, getting divorced in late 2016.
Even as her divorce to Odom was getting finalized, Kardashian embarked on a romance with another NBA hotshot, Tristan Thompson. They dated all throughout 2017 and welcomed a daughter in April 2018.
Unfortunately, Thompson publicly cheated on Kardashian on several occasions, and in February 2019, they broke up. These days, Kardashian is reportedly single and is focusing on parenting her young daughter and working.
To many, her relationship problems have served to make her a bit more relatable, proof positive that being a celebrity doesn't always equate to a perfect life. 
Fans think that Khloé Kardashian is the most relatable Kardashian
Recently, some fans on Reddit discussed the member of the Kardashian family that they believe to be the "most normal."
While a few people posted that they believe Kendall Jenner, the model, is the most relatable, the overwhelming majority of posters voted for Khloé Kardashian.
As one fan stated, Kardashian is "Not super rich. Doesn't go to high end fashion shows. Isn't entitled. Does talk about how everything gives her anxiety 24/7. Wants to focus on herself and daughter even though she's probably pregnant right now lol. Lives a relatable lifestyle just fancier lol."
Others pointed out that Kardashian just seems a bit more considerate than her siblings, stating that "she also acknowledges her staff the most, and appreciates them. She also interacts with every fan account she comes across."
Although she has experienced some missteps during the course of her career, it is clear that Khloé Kardashian still has something special to offer to fans.