Khloé Kardashian Might Not Have a Finstagram, But Some Fans Wish She Would Get One
The Kardashian-Jenner family has made it a habit to regularly post intimate photos to Instagram. From Kim Kardashian's revealing bikini selfies to Kylie Jenner's admission of anxiety, the family has been accused of oversharing more than a few times.
Still, Khloé Kardashian is probably the family member who has most often received criticism for the things that she chooses to post on social media. Recently, some fans on Reddit pointed to one of her posts as a really good reason for her to go undercover on Instagram to post her controversial statements and memes. 
Khloé Kardashian's bad relationships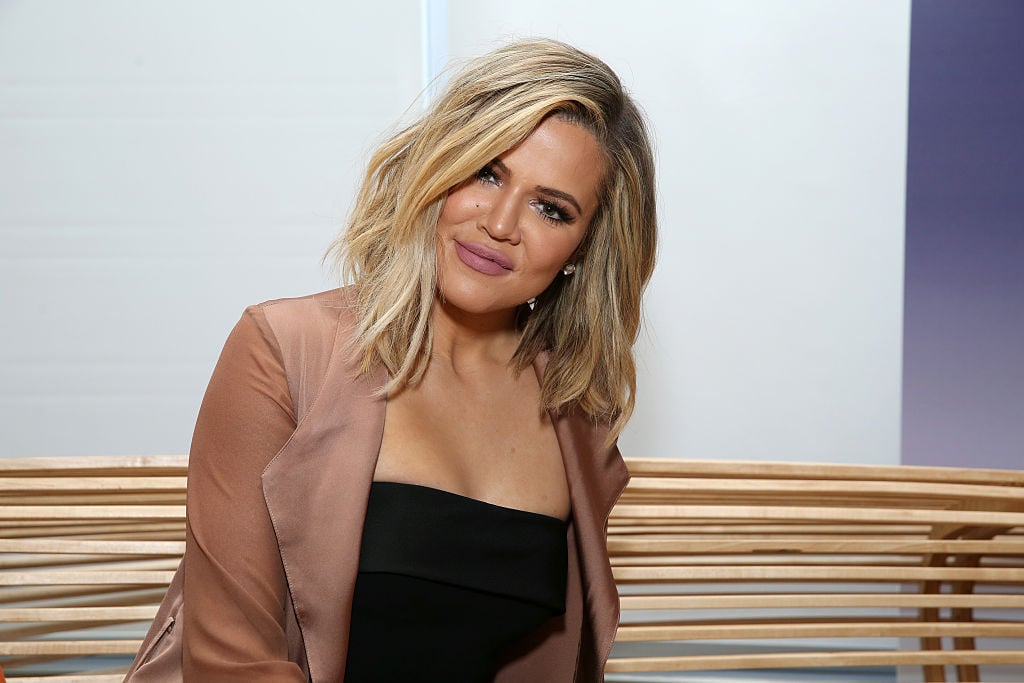 Khloé Kardashian has been notoriously unlucky in love. Her relationship with Lamar Odom, which everyone thought would last forever, went up in flames when the two separated in 2015.
After they split, Odom found himself caught in a drug-induced spiral, ending up in the hospital after he fell into a coma in a brothel. Kardashian stayed by his side during his fight to regain consciousness, although she didn't stray from her conviction to forge her own path, separate from Odom. Their divorce was finalized in late 2016.
After her divorce from Odom, Kardashian started dating another basketball player: Tristan Thompson. Shortly after they started dating, Kardashian and Thompson announced that they were expecting a baby.
However, the happy news was marred when Thompson became embroiled in a public cheating scandal when Kardashian was only days away from giving birth. After Kardashian gave birth to the couple's daughter, True Thompson, she and Thompson decided to try and make things work.
Still, in early 2019, Thompson once again cheated on Kardashian, this time with Kylie Jenner's best friend, Jordyn Woods. 
Khloé Kardashian's controversial Instagram posts
After the second cheating scandal, Kardashian broke up with Thompson. Although she is now a single mother, many fans believe that Kardashian is still pining for Thompson and, at the very least, has forgiven him too easily. Over the past year, Kardashian has started to post more and more on Instagram, uploading pictures of her adorable baby daughter as well as gym selfies and outfit pictures. 
Kardashian has received a lot of criticism for some of her Instagram posts — including weathering accusations of materialism and photoshopping. However, it is her relationship posts that get the most negative attention.
Kardashian occasionally posts memes or sayings that are easily interpreted as being about failed relationships or struggling with a difficult love affair. However, she reached new heights recently, when she posted something to Instagram that has her fans up in arms.
Should Khloé Kardashian get a Finstagram?
Recently, Kardashian posted a slide to her Instagram story that said: "he's definitely a red flag but reds my favorite color so WHAT IT DO BAAAABBYYY." Over the top of the image, Kardashian pasted the words "hahaha."
Fans on Reddit were quick to point out that such a meme "isn't a good look" for Kardashian, who is now known to be involved with several men who have a propensity for cheating. 
One fan posted: "I think she needs a finsta so she can post this to a smaller group of people so she doesn't get judged like this. We don't really know in which way she relates to the picture. Could be funny to her given what's happened, but obviously the internet doesn't care."
A few fans defended Kardashian's right to post what she wants but agreed that a Finstagram (or fake Instagram) would give her the freedom to post random things, without worrying about the inevitable negative reaction from fans. More than a few people on Reddit simply stated that Kardashian "needs therapy" and time to address her issues with men. 
A fake Instagram likely won't happen anytime in the future. And if it does, Kardashian will probably keep it to herself.