Khloé Kardashian Only Spends an Hour on Social Media by Design: 'It Scares Me'
The Kardashian-Jenner clan has long had a complicated relationship with social media, and this is especially true for Khloé Kardashian, one of the original "trilogy" of Kardashian sisters. Although Keeping Up With the Kardashians is no longer airing new episodes, Khloé has remained very active on social media — sometimes to her detriment. In a recent interview, Khloé Kardashian opened up about her feelings towards social media, along with why she tries to limit the time she spends on social media platforms. 
Khloé Kardashian became a reality star thanks to 'Keeping Up With the Kardashians'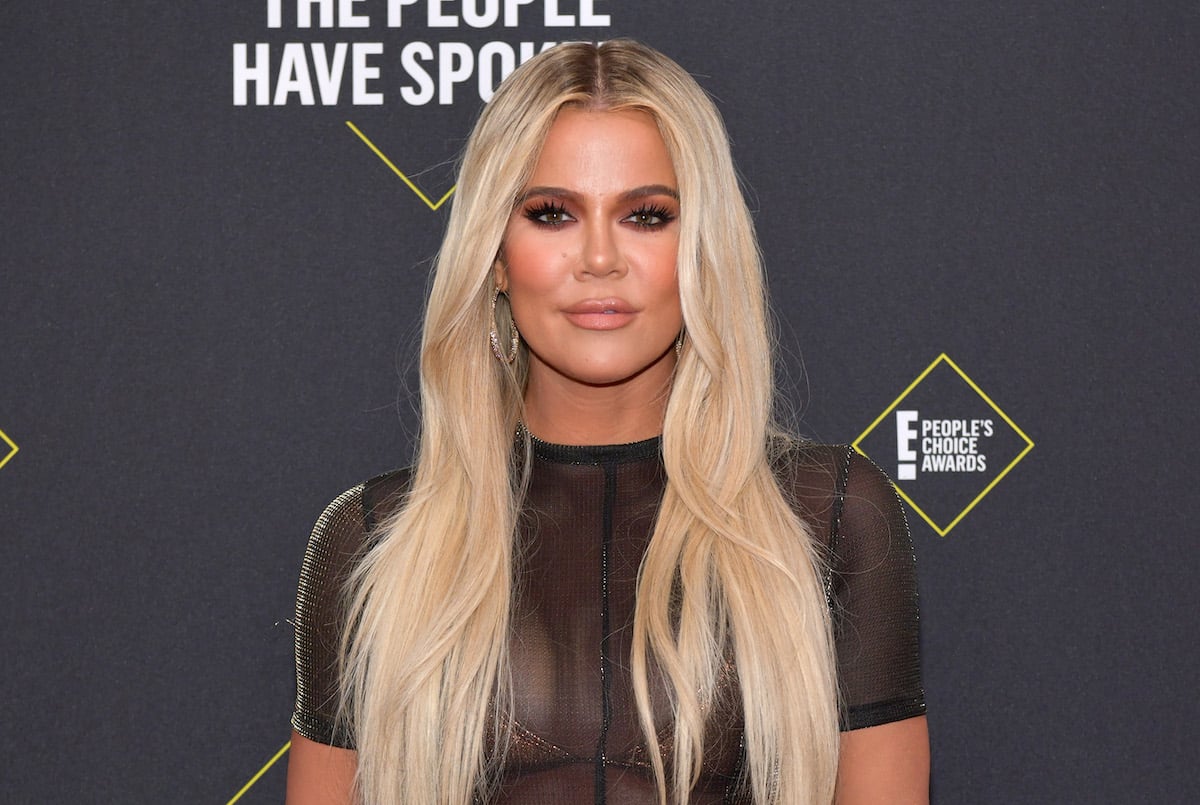 Keeping Up With the Kardashians debuted on television in 2007. While Kim Kardashian was the breakout star of the series, thanks in part to the outrageous effects of her infamous sex tape, her family members, including her sisters and their mother Kris Jenner, rose to prominence as well. Khloé quickly emerged as a fan-favorite, with many viewers relating to her self-deprecating sense of humor and over-the-top antics.
In the years since the Kardashian-Jenners have been in the spotlight, Khloé has fallen in popularity somewhat. Several scandals have caused fans to look upon her differently, including the high-profile cheating scandal between Tristan Thompson and Kylie Jenner's former best friend, Jordyn Woods. Many found fault with Kardashian's actions in the wake of the scandal, and these days, she is no longer considered to be the most popular member of the Kardashian family. 
What did Khloé Kardashian recently say about spending time on social media?
Khloé Kardashian is not immune to the detrimental effects of social media. In a recent interview with Cosmopolitan, Kardashian opened up about why she feels the need to limit the time she spends on social media. "I don't even spend an hour a day on social media," she admitted. "I used to spend more for sure, but I'm really good at not being on social media. It scares me."
Kardashian went on to note, "I've learned that you can't just post anything because people will comment and say the craziest things. I'm like, 'What are you talking about?'"
She detailed some of the negative comments she's received when she posts pictures of her daughter, True Thompson, adding, "I try and keep True stuff as clear and simple as I can for her sake. I don't want that energy on my child. Leave her alone."
Khloé Kardashian has stirred up controversy on social media in the past
It isn't typically pictures of Khloé Kardashian's daughter that have caused the most controversy on social media, however. Kardashian has frequently come under fire for her changing looks, with many slamming her for over-editing her photos or for not being honest about rumored plastic surgery procedures.
Additionally, Kardashian has been accused of being "thoughtless" with the sponsored content that she promotes on Instagram. In the past, Kardashian has promoted everything from weight loss shakes to "flat tummy teas," products that some health experts say could contribute to disordered eating behaviors. In fact, between the controversy surrounding her relationship with Tristan Thompson and the backlash that her social media posts receive, many fans have posited the idea that Kardashian should just private her accounts and stay off social media for good.
With the step that she has taken to spend less time on social media, it is very possible that fans will be seeing a lot less of Khloé Kardashian in the years to come.
RELATED: Khloé Kardashian Cares Even Less About Tristan Thompson and Lamar Odom Wanting Her Back Than the Rest of Us