Khloé Kardashian Still Under Fire For How She Treated Jordyn Woods
The Jordyn Woods/Tristan Thompson scandal took place over a year ago, but fans just can't stop talking about it. Perhaps one reason for the continued interest in the drama stems from the fact that Khloé Kardashian herself keeps rehashing the events over and over again on new episodes of Keeping Up with the Kardashians. As it turns out, fans are getting tired of Kardashian's regular shaming of Woods, and of the fact that she has seemingly forgiven her cheating ex-boyfriend, Tristan Thompson. 
Khloé Kardashian seemed to solely blame Jordyn Woods for the scandal
RELATED: Fans Slam Khloé Kardashian for Getting 'Involved' in Tristan Thompson's Paternity Drama
Woods was Kylie Jenner's very best friend for years. The two lived together, worked together, vacationed together, and seemed to spend nearly every waking moment together. Over time, Woods became good friends with the entire Kardashian-Jenner clan, and even worked with Khloé Kardashian on advertising campaigns for her Good American denim line.
Therefore, it makes sense that Kardashian would feel betrayed when it was revealed that Woods and Thompson, Kardashian's boyfriend at the time, had kissed at a house party in early 2019.
In the wake of the scandal, Woods defended herself by stating that Thompson was the one who had initiated the kiss and that things never went further than that. She also publicly apologized to those that she had wronged. Khloé Kardashian took to Twitter to slam Woods, stating that Woods was the reason that her "family broke up."
Although many fans were initially on the Kardashian-Jenner side of the debate, the more Kardashian seemed to attack Woods, the more the public seemed to reevaluate their stance on the matter. Ultimately, many people agreed that Kardashian should at least be placing fifty percent of the blame on Thompson, a known cheater, rather than Woods, a much-younger woman. 
Khloé Kardashian recently slammed pregnancy rumors
RELATED: Fans Think Kylie Jenner Deserves an Apology Now That Khloé Kardashian and Tristan Thompson Are Friendly Again
In the past several months, Kardashian has shown that she is willing to forgive Thompson for his part in the whole ordeal, even welcoming him to family get-togethers and joking about possibly having another child with him. Through it all, Kardashian has continuously seemed to throw shade at Woods, prompting even Kylie Jenner to ask her sisters to "stop bullying" her former best friend. 
Recently, however, a rumor that Kardashian could actually be pregnant with Thompson's baby prompted the reality star to lash out on Twitter. She wrote, "The nasty things you're saying about me over A RUMOR! I have seen so many hurtful/despicable stories and tweets about me over a false story. And if it were true… it's MY LIFE, NOT YOURS."
Although she adamantly denied being pregnant, many fans still weren't convinced — and more than that, they are finding themselves thoroughly done with Kardashian's drama. 
Fans also note this isn't the first time Thompson has cheated. He has repeatedly strayed and Kardashian has repeatedly forgiven him. Her generosity doesn't appear to extend to Woods. For many fans, the expectation of loyalty should be equal and the willingness to forgive and heal relationships should also be equal. Such is not the case with Kardashian, who is still exiling Woods.
Fans tend to side with Jordyn Woods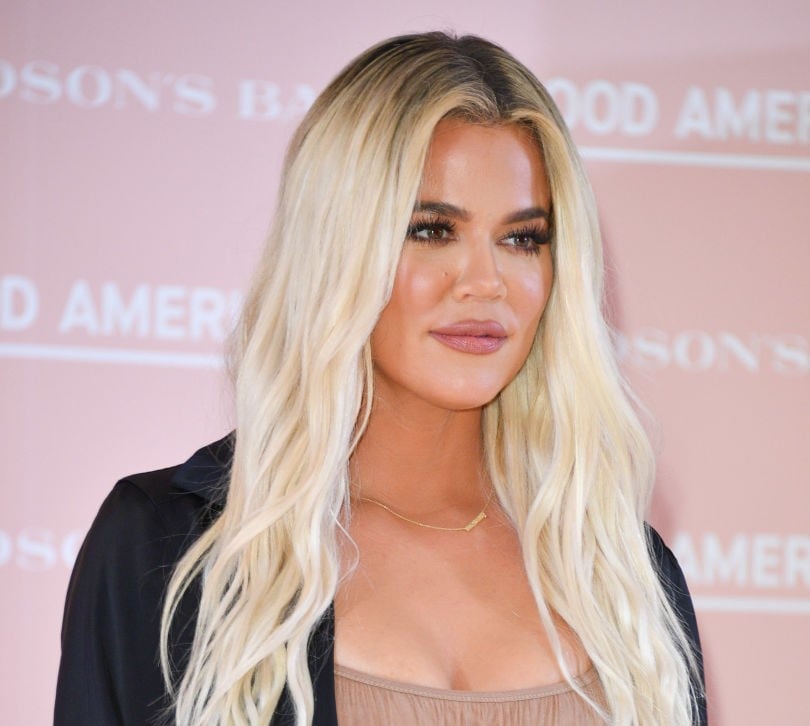 After Kardashian's Twitter rampage, fans realized the hypocrisy of her words. One Twitter user responded directly to Kardashian's tweet, stating that "And if jordyn kissed tristan…. it's HER LIFE, NOT YOURS." The fan reaction was immediate, and her response got over one thousand retweets and close to fourteen-thousand likes. A lot of the responses to the tweet were amused and approving of the way that the tweet effectively "burned" Kardashian. 
The tweet, and the fan response to it, proves that the tides of public opinion have completely turned and that Kardashian is no longer anyone's favorite Kardashian. As for Woods, she has emerged as the unlikely victor in a scenario that originally seemed to have no positive effects whatsoever.