Kid Rock and Golfer John Daly Gave Us the Music Collab We Didn't Know We Needed
John Daly and Kid Rock are two of the more eccentric celebrities that are currently in the public eye. Both men are known as brash and highly individualistic people who have been involved in various controversies throughout the years. Daly and Kid Rock are famous for their accomplishments in very different arenas but have a kindred rock and roll spirit, which is based on doing whatever they want, whenever they want. Doing whatever the two want includes being friends with one another, and even recording a song together.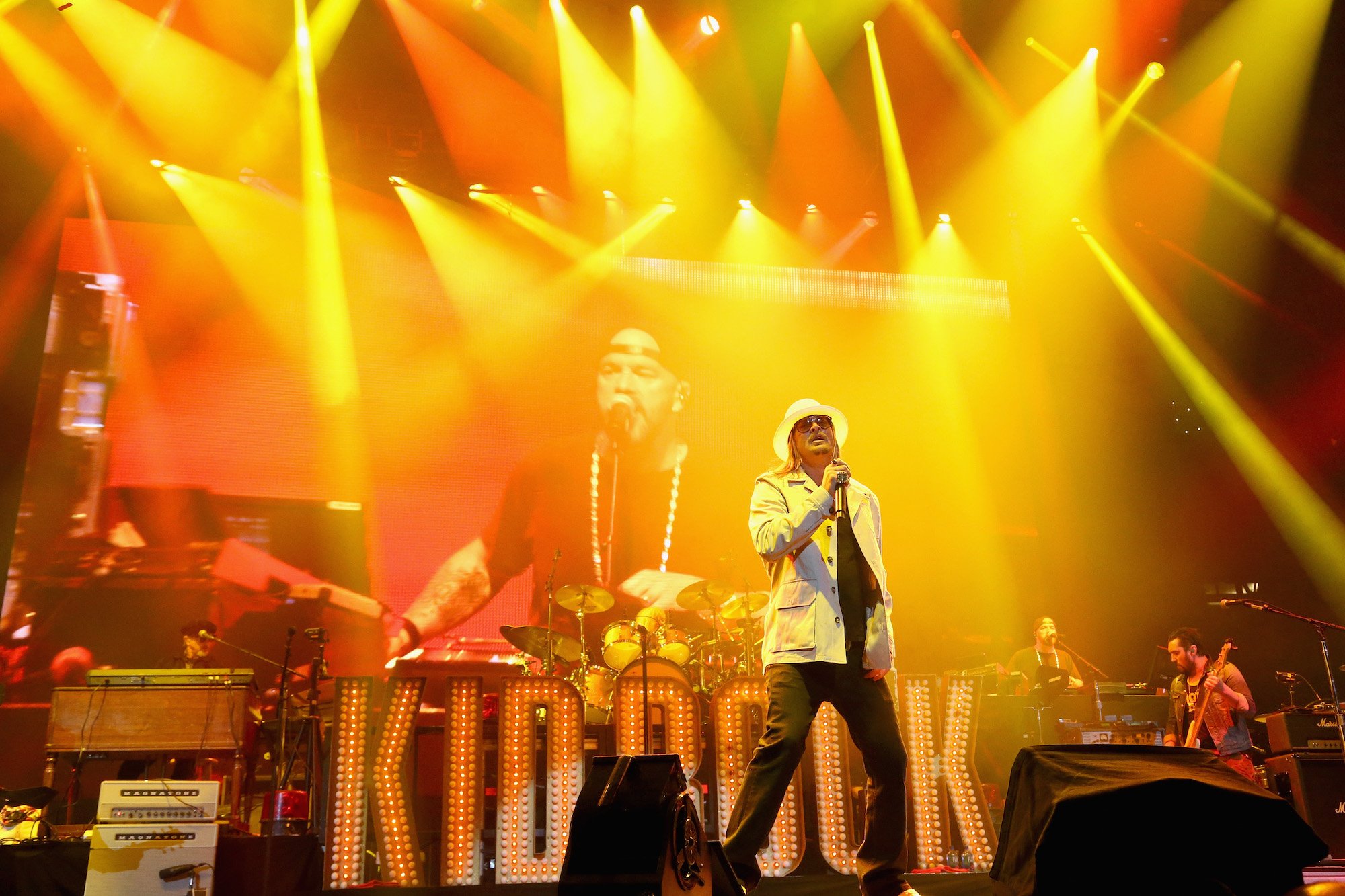 Who is golfer John Daly? 
Daly is one of the most colorful personalities in the long and mostly distinguished history of golf. Known for his unique fashion style and erratic playing style, Daly is one of the most well-known names in his sport despite having somewhat limited success. The golfer's nickname is "Long John" as Daly is famous for his ability to drive the ball extraordinary long distances. Daly's greatest accomplishments on the green came in the early and mid-1990s. In 1991, when Daly was just a rookie, he won the PGA Championship which is one of the game's four major events. This performance earned Daly a large following, and he also won the PGA Rookie of the Year during the year. Daly's other high-profile win was in the 1994 Open Championship, which is one of golf's oldest and most prestigious tournaments. Daly is also involved in the music industry, as he has released two studio albums and is good friends with several country music stars, including Kid Rock. 
Daly and Kid Rock's relationship
Kid Rock and Daly have made many appearances together, mostly as a duo in celebrity golf tournaments. The two also share in their loud appreciation and support of Donald Trump. Kid Rock credits Daly for introducing him to the game of golf, which allows him to drink beer and smoke cigars while competing. The drinking and smoking aspect of the game also appeals to Daly, who is known to have a good time, even while on the course. The two have a fairly close relationship, as Daly stays at Kid Rock's home near Grand Blanc, Michigan every year during the Buick Open. This is likely a relief for Daly and his family, who famously travel the country in a motor home while the golfer competes in various tournaments. Kid Rock is not the only country star Daly is friends with, as he is also good buddies with Eddie and John Michael Montgomery. Kid Rock and Daly's relationship is not just limited to golfing and partying, as the two have also collaborated on music together. 
Daly and Kid Rock's music 
Kid Rock is an extremely popular musician, selling over 25 million records worldwide over his long and somewhat strange career in the music business. His mix of rock/rap/country music has resulted in some interesting collaborations, including one with his friend Daly. The golfer and the musician are so close, that Daly provided backing vocals on Kid Rock's album Rock N Roll Jesus, which Daly also had the honor to name and make an appearance on. The song Daly is featured on is titled Half Your Age and Twice As Hot. Daly's contribution to the track is quite short, as the golfer says the line "It's about time I found me a good woman," while popping open a beer can. Daly and Kid Rock also participate in Daly's profession, as the two frequently golf together. Daly's feature on the album is not his only musical accomplishment, as he has released two albums My Life and I Only Know One Way. The albums feature appearances from such country legends as Darius Rucker, Willie Nelson, and Johnny Lee. Kid Rock has not yet made an appearance on a Daly album, but the two friends could once again collaborate, especially since Daly does not compete in golf tournaments as often as he once did.