Kiely Williams Says Former 3LW Member Adrienne Bailon 'Always Wanted to Be a Pastor's Wife'
Some celebrity relationships can come as a shock to fans. When Adrienne Bailon announced she was dating Israel Houghton, some wondered how their romance would last with Houghton being in the gospel music industry, and Bailon being viewed as a secular entertainer. But they've been married for six years, and her former 3LW member Kiely Williams says the marriage is no surprise as it was always Bailon's dream to marry a preacher.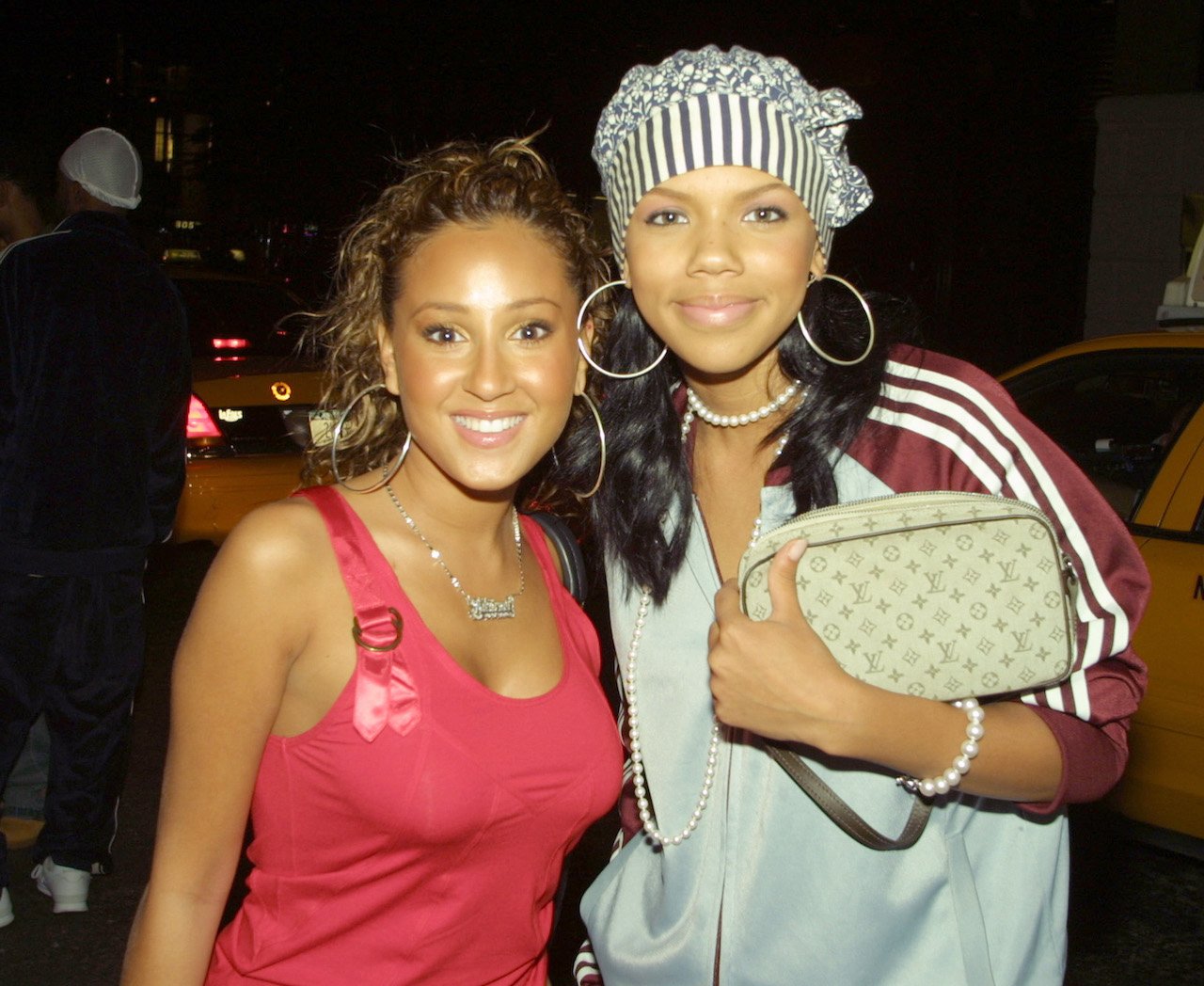 Kiely Williams says Adrienne Bailon has always wanted to be a preacher's wife
Williams and Bailon's fallout after working alongside one another in 3LW and The Cheetah Girls is no secret. They haven't spoken in years, and Williams has been open about her having no interest in reconciling. 
While appearing on Carlos King's podcast Reality With the King, he asked the singer if she believes the post that Bailon posted with their former 3LW group member Naturi Naughton with the #2LW was shade toward her. Williams said yes and also accuses Bailon of rebranding herself since marrying her husband. 
"Adrienne is going to do whatever she can to get that heat off her back because she's reinvented herself as some sort of preacher's wife," Williams says of Bailon. "And it's funny because she always wanted to be a preacher's wife. When we were little, I was 12 when I met Adrienne, and she was 15, she watched this telenovela, maybe it wasn't a telenovela, it was a soap opera, and it was called Passions. She loved this character, I don't remember her name, but she was in her 40s, and she was super sexy. And she always wanted to be the sexy pastor's wife. And I was like, 'Bit-h, you are living your dream! I am not going to be mad at that! Live that dream! Live it! I'm all for it. I am for self-actualization. And she has made it happen for herself. So I look at her and go, 'Look, you did what you wanted to do.'"
Adrienne Bailon is married to Pastor and Grammy-award-winning singer, Israel Houghton
Bailon began dating Houghton in 2016. Their courtship came just a few months after her breakup with Lenny Santiago, whom she'd been with and engaged to for six years. Bailon met Houghton years before they began dating while working on the faith-based film, In Love With A Church Girl, which Houghton produced and Bailon starred in. They became reacquainted when they moved into the same apartment complex in LA.
While discussing their romance on The Real, Bailon explained that she became interested in dating Houghton after trying and failing to set her up with a friend. When her friend asked why Bailon was not dating him, she took that as a sign. They kept their relationship under wraps until paparazzi caught them on vacation in Mexico. 
Houghton proposed to Bailon after six months of dating while on vacation in Paris. She announced the engagement on Instagram with a video of her showing off the ring in front of the Eiffel Tower with the caption, "You. Me. Oui." They wed in November 2011 in a Parisian ceremony in front of 70 of their closest family and friends at the Hotel Plaza Athénéel. 
The couple recently welcomed their first child
Outside of marriage, Bailon's biggest dream was to become a mother. After a six-year infertility struggle with getting pregnant, she and Houghton welcomed their first child together last Fall, a son they named Ever James. Their son was born via surrogate.