Who is Kieran Culkin's Wife, Jazz Charton?
On HBO's Succession, Kieran Culkin's character Roman engages in a strange, sexually tense relationship with Waystar Royco's general counsel, Gerri. In real life, however, Culkin is happily in a relationship. He's been with his wife, Jazz Charton, for years. Though she isn't in the public eye as much as her husband, Charton and Culkin have shared sweet details about their relationship.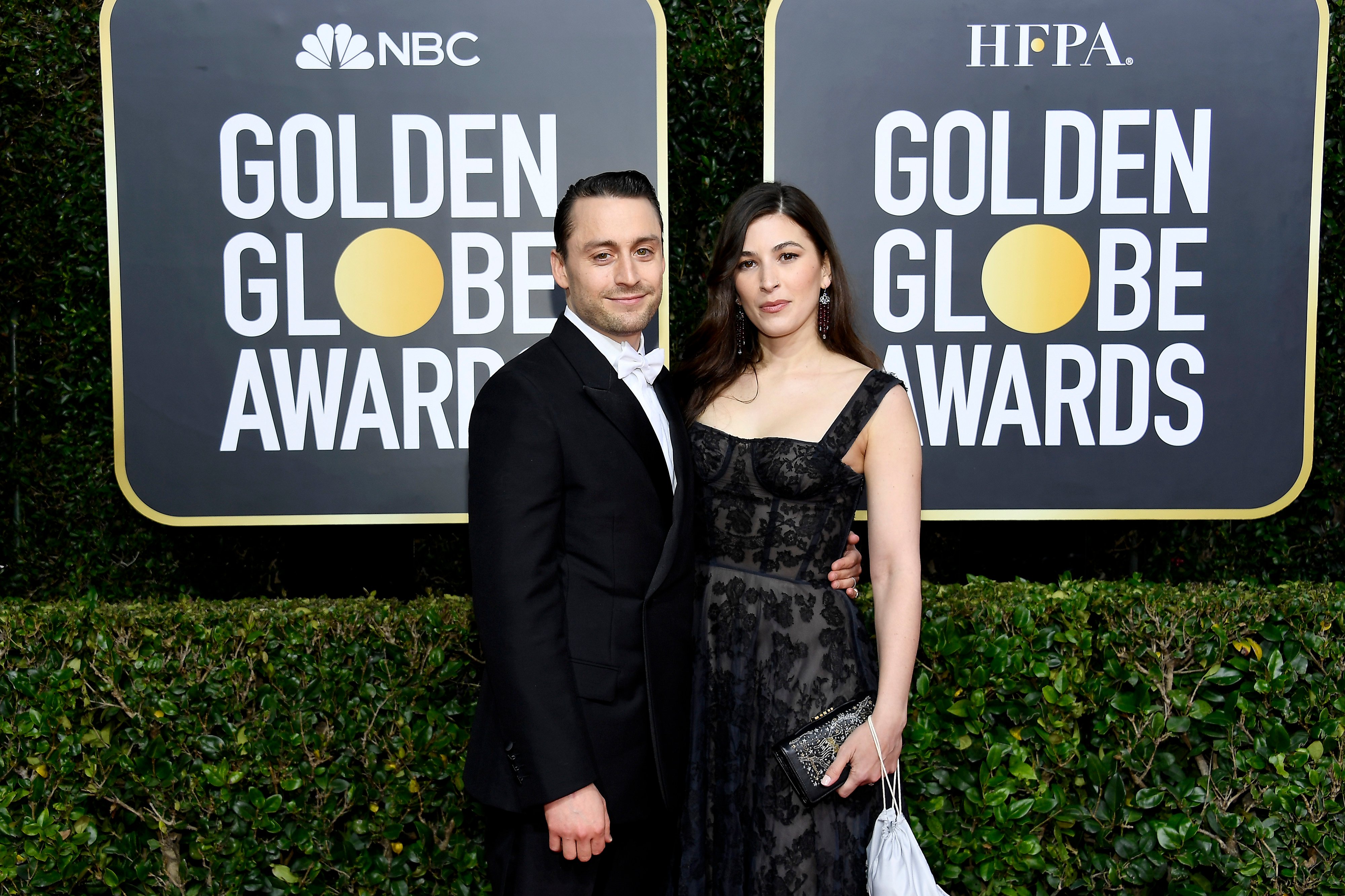 How did Kieran Culkin and Jazz Charton meet?
Culkin and Charton first met in New York City, where they both were living. Charton worked in an ad agency's music department. According to Culkin, he saw "this most beautiful girl" at a bar. He told Britain's iNews that though he was immediately drawn to Charton, she was there with another man. When the other man got up to go to the bathroom, Culkin took the opportunity to walk over. 
"I asked if he was her boyfriend and when she said no, I asked if I could be her boyfriend. We've been together ever since," he said.
He explained that he quickly fell for Charton. 
"When someone is as beautiful as my wife, you just want to be close to that," he said. 
The couple wed in 2013
After two years of dating, Culkin and Charton decided to tie the knot. On a road trip around the US, the couple stopped in Iowa and eloped. In 2020, Charton posted a throwback photo on Instagram to commemorate her anniversary. 
"7 years ago we went on what was supposed to be a 6 week road trip but ended up taking 3 ½ months," she wrote of the trip. She added, "7 years ago we fell in love with Iowa. 7 years ago we met a girl named Kinsey who helped us get our marriage license and 7 years ago we said I do in the rain with 3 strangers."
In 2017, she posted a similar shot with the caption, "#tbt to taking time out of our road trip to get married by the side of the road in Iowa during a storm 4 years ago today. Still the best pit stop I've ever made." 
Until recently, the couple lived in the one-bedroom Manhattan apartment that Culkin first moved into when he was 19. After Culkin completed filming Succession Season 3, they moved into a larger space.
"I'm finally making money for the first time in my 30-something-year career," he explained to Vulture. 
Kieran Culkin and Jazz Charton have two children together
Culkin and Charton have two children, though they didn't always know if they wanted to be parents.
"It just seems like a lot to take on. I suppose if she gets pregnant, that would be fine but it's really not on our horizon," Culkin once said.
In 2020, however, the couple welcomed their first child, Kinsey Sioux. Charton announced the news with an Instagram photo of her sonogram. 
"My favourite surprise so far. We had no idea how much we wanted this until it happened. We're excited/terrified/ecstatic/unprepared but we cannot wait to meet our little unexpected creation in September #theglobeswerefun #koalatummy."
In 2021, Charton confirmed she'd given birth to their second child, a son.