Killing Eve' Star Jodie Comer's Weirdest Fan Request Had Her Publicist Saying 'No!'
Jodie Comer opened up about one particular fan encounter that seriously alarmed her publicist. 
Jodie Comer has long been a fan-favorite actor among certain circles, but in recent years, she has reached a new pinnacle of celebrity. With a starring role in a brand-new Ridley Scott film, Comer is earning legions of fans. Over the years, Comer has met with thousands of fans, and while most of those encounters have been rather benign, some have stood out in an unpleasant way. In a 2019 interview, Comer opened up about one particular fan encounter that seriously alarmed her publicist. 
What bizarre fan request did Jodie Comer once receive?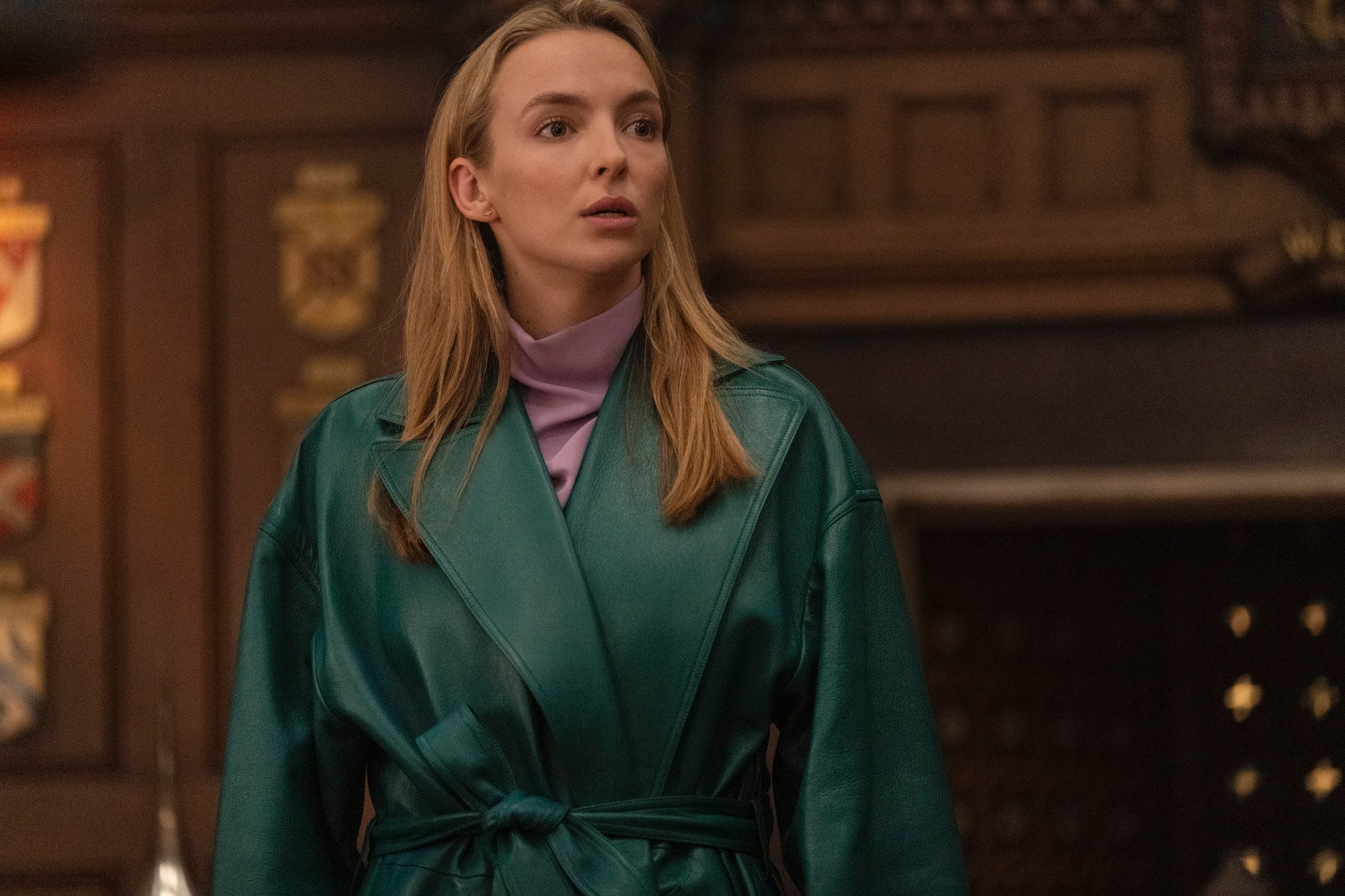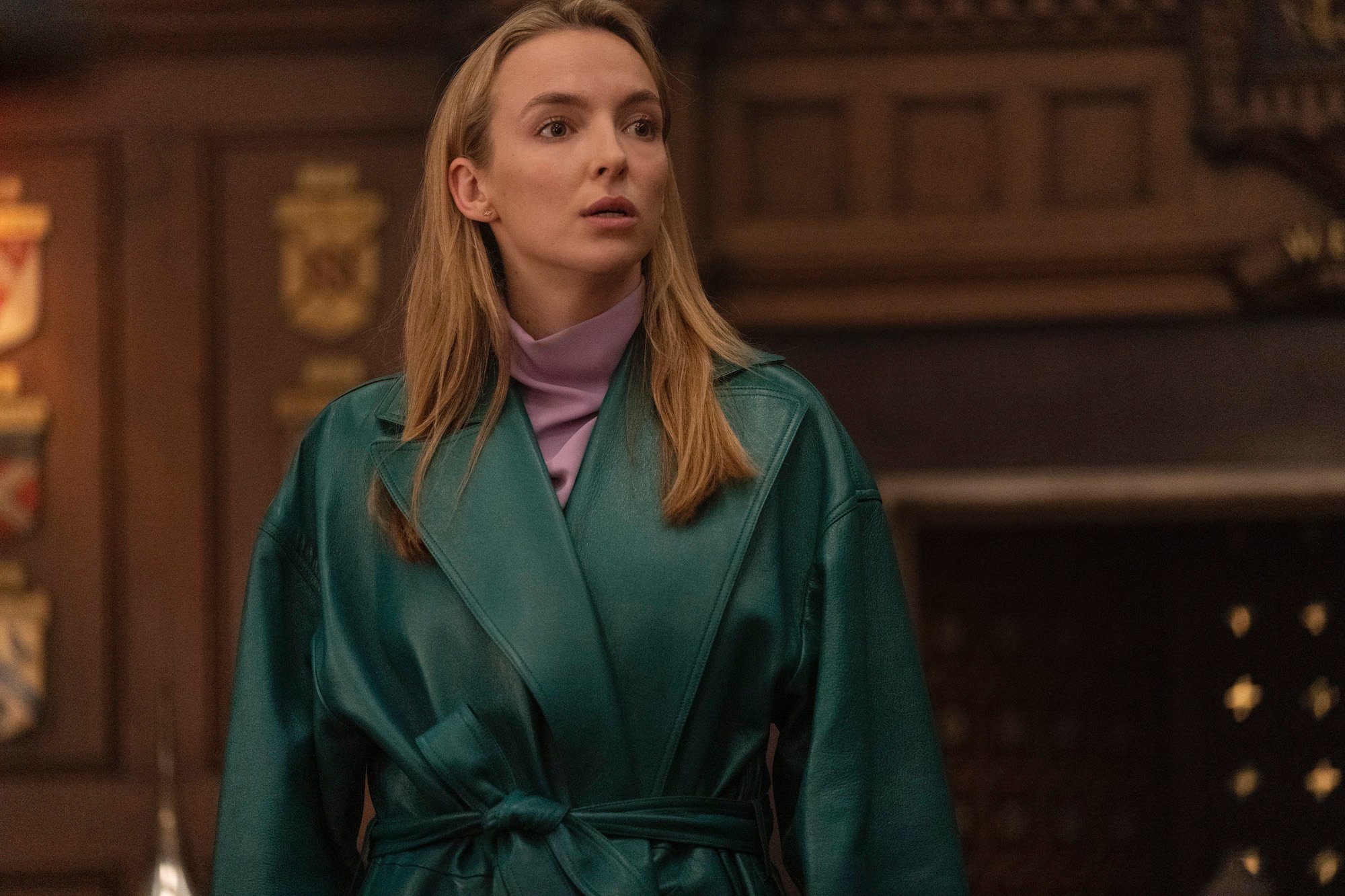 One of Comer's best-known roles is the serial killer Villanelle on the hit TV series Killing Eve. Because of her affiliation with the charming but disturbed killer, Comer has managed to come across a number of fans who have very specific requests of her—and not all of them she is able to accommodate. As Comer revealed in a 2019 interview with talk show host Graham Norton, one particular encounter stands out in her mind as being very bizarre.
"Someone asked me for a photograph…and (we)were posing quietly whispered in my ear, 'Will you strangle me?'" Comer revealed. "My publicist was with me at the time and she went 'No!'" Comer didn't elaborate on what happened after the fan's request was rejected, but safe to say that the fan was thrilled enough to just get the chance to meet Comer.
What is Jodie Comer best known for?
Comer might be best known for her work in the TV show Killing Eve, but she's appeared in a wide variety of projects, from period dramas to comedies. Comer was born in Liverpool in 1993 and started acting in the early 2000s. Comer's early roles were in BBC projects, including Waterloo Road, Doctors, Silent Witness, Law & Order: UK, Inspector George Gently, and My Mad Fat Diary.
In early 2018, Comer got her big break when she started acting in Killing Eve. The show has earned Comer major critical acclaim, with the actor going on to receive the Primetime Emmy Award for Outstanding Lead Actress in a Drama Series in 2019. In the years since getting cast on Killing Eve, Comer has managed to break through to movies, and in 2021, she had leading roles in two big movies, including Ridley Scott's The Last Duel, and Free Guy. 
Other TV stars who had weird fan encounters
As it turns out, Comer isn't the only star who has had outrageous fan encounters. Us Magazine reports that young actor Joe Keery of Stranger Things was once approached by a fan who wanted a literal piece of him. "Somebody asked me for a piece of my hair one time," Keery revealed in a 2017 interview with E! News. "That was probably the weirdest…I said, 'Don't think so, but thank you!'"
Will Forte, the star of MacGruber, told Entertainment Weekly in 2016 that he was once approached by a fan while in a vulnerable state. "I was in the shower at the gym one day (and this man came up to me) and he really wanted to express just how much he liked the show…He was completely buck naked," Forte said. "That was the weirdest situation, but it was still very nice to hear positive thoughts. I would take naked praise over full-clothed disdain any day." Fans might naturally feel an affinity for their favorite TV star—but that affection can lead to some awkward run-ins, from time to time.