Kim and Kourtney Kardashian Both Believe in Limiting Screen Time for Their Kids
Kim Kardashian and her older sister, Kourtney Kardashian, both rose to fame on Keeping Up with the Kardashians. Both sisters share a fondness of posting pictures of themselves on Instagram.
The two are also both parents. Kim Kardashian has four children with rapper Kanye West. Meanwhile, Kourtney Kardashian has three kids that she shares with her ex-boyfriend, Scott Disick.
Still, Kim Kardashian and Kourtney Kardashian have cultivated very different personas. In general, they seem to have very different approaches to parenting. However, there's one important point on which both sisters wholeheartedly agree — the issue of screen time for their kids.
Kim Kardashian drastically limits screen time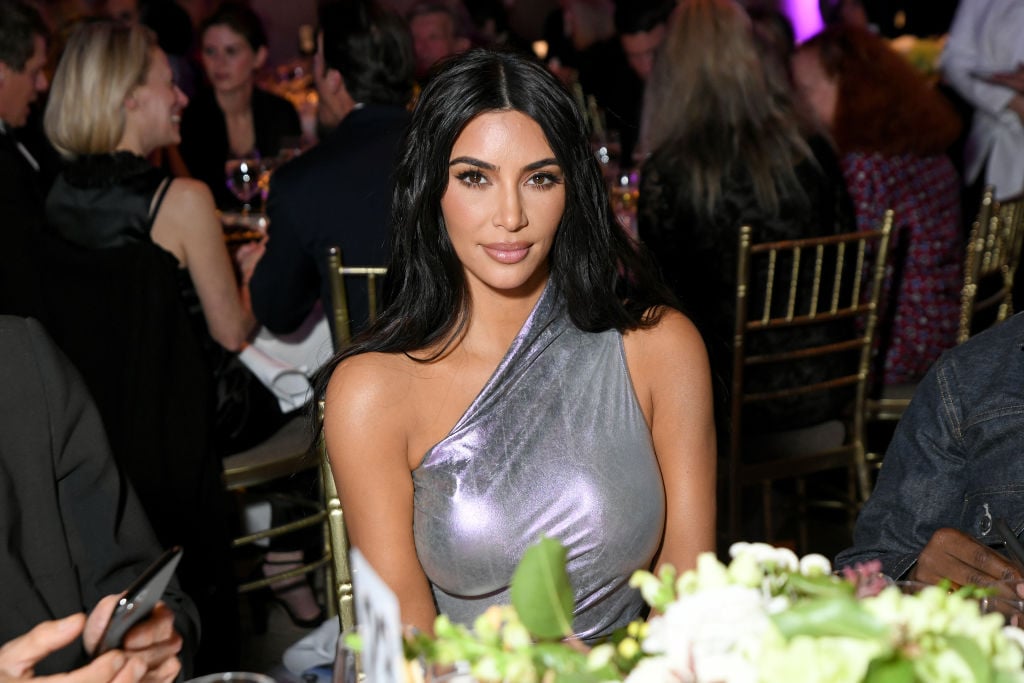 Kim Kardashian is one of America's biggest reality television stars, but in recent years, she has expanded her brand to truly remarkable heights. She operates several successful businesses, including a cosmetics line and an always sold-out shapewear line.
She's also hard at work in her effort to become a lawyer. She's also a mom to four kids that she shares with West.
Kardashian and West have two young daughters, North and Chicago, and two sons, Saint and Psalm. She frequently shares pictures of her adorable kids on social media, and while Kardashian seems pretty laid-back in her parenting style, she does tend to draw the line with some things.
In late 2019, Kardashian opened up about how she doesn't believe in too much screen time for her kids. 
"When I raise my kids, I think about screen time, phone time, what to post, what not to post," Kardashian stated.
She also revealed that even though she has a massive social media following, she believes that social media has its drawbacks — and can cause mental health problems in children who aren't properly monitored on social media. 
Kourtney Kardashian's holistic approach to parenting
Kourtney Kardashian is the oldest sibling in the Kardashian-Jenner clan, and one of the most private. When Keeping Up with the Kardashians first premiered in 2007, she was often at the forefront of the drama.
However, as the years have gone by, she has become much more reserved. These days, she has taken somewhat of a step back from regular appearances on the family's reality show. 
Kardashian has always been open about her love for her three kids — Mason, Penelope, and Reign — and how she considers her first priority to be parenting her kids. She is notoriously strict with her children's diets and prefers for them to eat gluten-free.
Kardashian follows a very holistic lifestyle and believes in strictly limiting screen time for her kids. In fact, she limits her kids to thirty minutes of television and video game time during the week and restricts all forms of technology during meals, preferring for mealtimes to be all about communication and conversation.
Is limiting screen time good for kids?
Although the Kardashians don't always do what society recommends, experts seem to be united on the issue of screen time for children. While many studies have reported that some screentime for children isn't likely to cause harm, increased amounts of screen time for young children can potentially lead to behavioral problems, sleeping issues, obesity, and trouble concentrating.
While many experts recommend tailoring screen time to the needs of each specific family situation, it is inarguable that too much screen time can certainly lead to problems. Still, there are certain types of programs that might be more beneficial than others.
And, of course, the standard rules of screen time don't apply in certain situations, like when video chatting with distant relatives.