Kim Kardashian West Is Finally Watching 'Bridgerton' and She's 'Not OK'
Kim Kardashian West has a lot on her plate. As a mother, businesswoman, and prison reform activist who is also trying to pursue a law degree, we're not sure how she finds time in the day to do anything. However, it looks like the Keeping Up with the Kardashians star has finally been peer pressured into watching Netflix's Bridgerton, and she's sharing her reactions with her fans.
During a recent girls' night, Kardashian West binge-watched the first several episodes of Bridgerton, and she's already obsessed. From screenshots of scenes that have taken her breath away to her euphoric screams, it appears that the Skims founder is absolutely obsessed with Daphne (Pheobe Dvyner) and Simon's (Regé-Jean Page) love connection.
We're certain she's going to be waiting with bated breath like the rest of us for the second season of the beloved drama series to hit the streaming platform.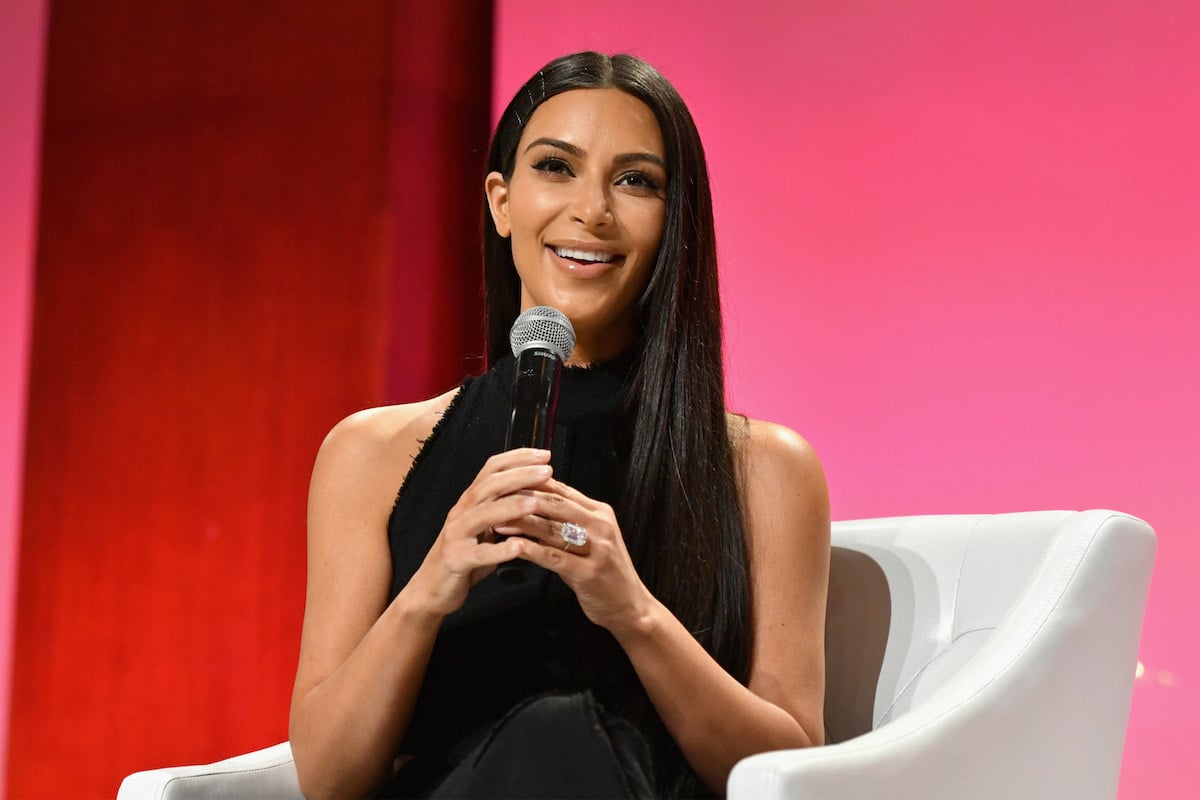 'Bridgerton' is Netflix's most-watched original series ever
When Bridgerton hit Netflix, news about the series spread like wildfire. 82 million member households watched the show in its first 28 days. Variety reported that "Its biggest-ever debut for an original series on the streaming service."
Naturally, this means the series will return for Season 2. Though we can expect to see a glimpse of Page and Dynevor in their roles, the second season of the show will focus on Daphne's eldest brother, Anthony (Jonathan Bailey).
This forthcoming season will be focused on Julia Quinn's second Bridgerton book; The Viscount Who Loved Me. and Anthony's quest to reluctantly find love on the marriage market.
'Bridgerton' Season 2 will debut in late 2021
Since Season 1 debuted on Christmas Day 2020 and filming for Bridgerton Season 2 will begin during the Spring of 2021, fans can expect to see Season 2 around the holiday season 2021.
Bailey and Adjoa Andoh, who portrays Lady Danbury, have hinted that they've already begun costuming fittings.  "This is only the beginning. It's just going to get more exciting, convoluted, and sexier," Bailey told Entertainment Tonight.
Now Bridgerton has yet another fan anticipating the next drop.
Kim Kardashian West is finally watching 'Bridgerton'
With so much going on in her personal and business life, Kardashian West did not have time to binge-watch Bridgerton when it first debuted on Christmas Day 2020. However, her reactions to the series now remind us why we adore the show so much.
The KKW Beauty founder has finally jumped on the bandwagon following other celebs like Mila Kunis, Drew Barrymore, and Gabrielle Union. Tagging her girlfriends Stephanie Shepherd and Tracy Romulus on their girls' night on March 28 in her Instagram stories it was clear that the KUWTK star was absolutely mesmerized by Daphne and Simon's love story.
Watching the connection between the pair the mother-of-four began fully freaking out saying, "I'm not ok!!!!" She shared another photo of the dup saying, "What is happening?!?! I'm not crying!" In another story, she wrote, "I can't quit you @bridgertonnetflix."
The next evening, Kardashian West continue binging by herself squealing gleefully at the rain sex scene from Episode 6. It looks like the drama series has found yet another fan.