Kim Kardashian Credits Her Sex Tape for 'KUWTK' Success, but the Show's Producer Disagrees
For years, many — including Kim Kardashian West — have credited her infamous sex tape with ex-boyfriend Ray J for making her family's show, Keeping Up With the Kardashians, such a huge hit. Though the reality star still stands by this, KUWTK producers beg to differ as they recently revealed that the leaked film wasn't what got the show off the ground.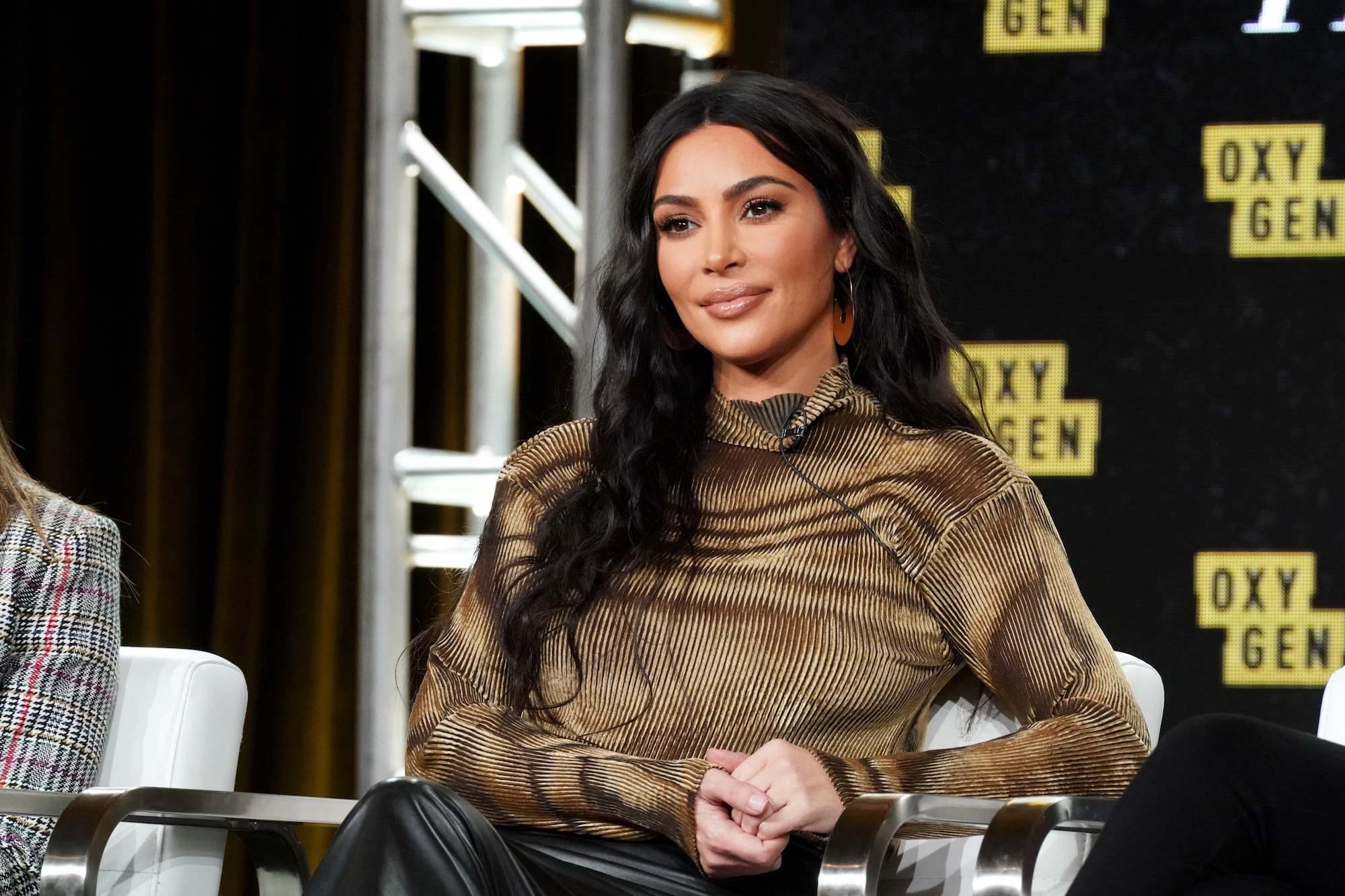 Kim Kardashian West wishes her infamous sex tape didn't exist
During part one of the KUWTK reunion special, the Kardashian-Jenners left no scandal unturned as they answered every hard-hitting question host Andy Cohen threw their way.
One of the topics that was brought up during the episode was Kardashian West's infamous 2002 sex tape.
While the tape made her incredibly famous, Kardashian West admitted that the film is one thing she wishes she could "erase" from her past.
RELATED: Kim Kardashian Still Makes $360,000 Every Year for Her 2007 Sex Tape
"That is something that I have to live with for the rest of my life. That is something that's, like, being held over my head," the SKIMS founder explained during the reunion. "I try not to have any regrets, but it's probably the one thing that I wish didn't exist, and if I could erase any of the stupid things that I've done in life, that's probably it. And it's more so from being a mom than anything."
Kardashian West noted that she hasn't had to explain the tape to her four kids yet, but knows that she might have to one day.
"I haven't had to as of yet," she added. "Luckily I think that so many years have gone on and so many things have happened positively that it really erases that."
Without the sex tape, Kim Kardashian West doesn't think 'KUWTK' would be as successful
Although she's worked hard not to be defined by her sex tape, Kardashian West knows that the film is a big part of her life. The pornographic movie leaked months before KUWTK's 2007 premiere, during which Kardashian West agreed to address the controversy on a talk show.
While she regrets having made the sex tape, Kardashian West believes that KUWTK wouldn't have been as successful as it is had the film not been leaked.
"Looking back, probably not," the KKW Beauty mogul told Cohen. "I think that everything happens for a reason and I really try to live like that. Every time there's a crazy scandal that feels like you can't breathe and how are you gonna get through this, it always is a lesson. Even if it's a private lesson, or even if it's just something that we didn't know we had to go through."
'KUWTK' producers say the sex tape had nothing to do with the show initial success
Though the sex tape helped make Kardashian West a household name, the executive production team behind KUWTK doesn't believe the film was behind the show or the family's initial success.
"I think everyone's like, 'The sex tape made the show happen.' It was so not about that at all," Lisa Berger, the former executive vice president of original programming and series development at E!, recently told The LA Times.
Meanwhile, KUWTK executive producer Farnaz Farjam implied that the media frenzy and controversy surrounding the sex tape was something they used to their advantage once the show was off the ground.
RELATED: Does Kim Kardashian Consider Her Sex Tape with Ray J Revenge Porn?
"I remember Kim being conflicted about it, because she hated everything that was going on around that tape. We all talked about 'We just have to own all the controversy around this family,' and jumped in with both feet in the first episode," Farjam explained. "Then, the audience can get to know them at a much deeper level than what's been tabloid headlines."
The decision is what ultimately influenced Kardashian West to come clean about the sex tape on national television.
"I do think that, obviously, as producers, I'm sure they loved it. And loved [us] wanting to talk about the elephant in the room. And I probably wouldn't have, unless it was for the show," Kardashian West shared. "Sometimes I feel like, 'OK, I know I should probably deal and get this over with. Someone's gonna ask me, so I might as well just go ahead and do it.'"
The reality star added that filming the series actually helped her family deal with issues openly, which they often did during KUWTK's 20 season run.
"In a way, filming has helped us deal with things, instead of sweeping them under the rug," she continued. "At the end of the day, I was always open and honest and wanted to share whatever I was going through. I wasn't gonna hold back."