Was Kim Kardashian Dating Pete Davidson Before Her 'SNL' Appearance? She Reveals the Timeline!
Kim Kardashian and Pete Davidson have been together for several months, but some fans have wondered — did the pair start dating before Kim hosted 'SNL'? Find out more about their relationship and its origins.
Ever since Kim Kardashian and Pete Davidson started dating, the tabloids have not rested in reporting every move the pair makes. Davidson and Kardashian, on the other hand, have played up their romance, appearing always to be holding hands and laughing. The duo was first linked together in late 2021 but confirmed their relationship in 2022. But was the SKIMS mogul dating the Saturday Night Live star before she hosted the show?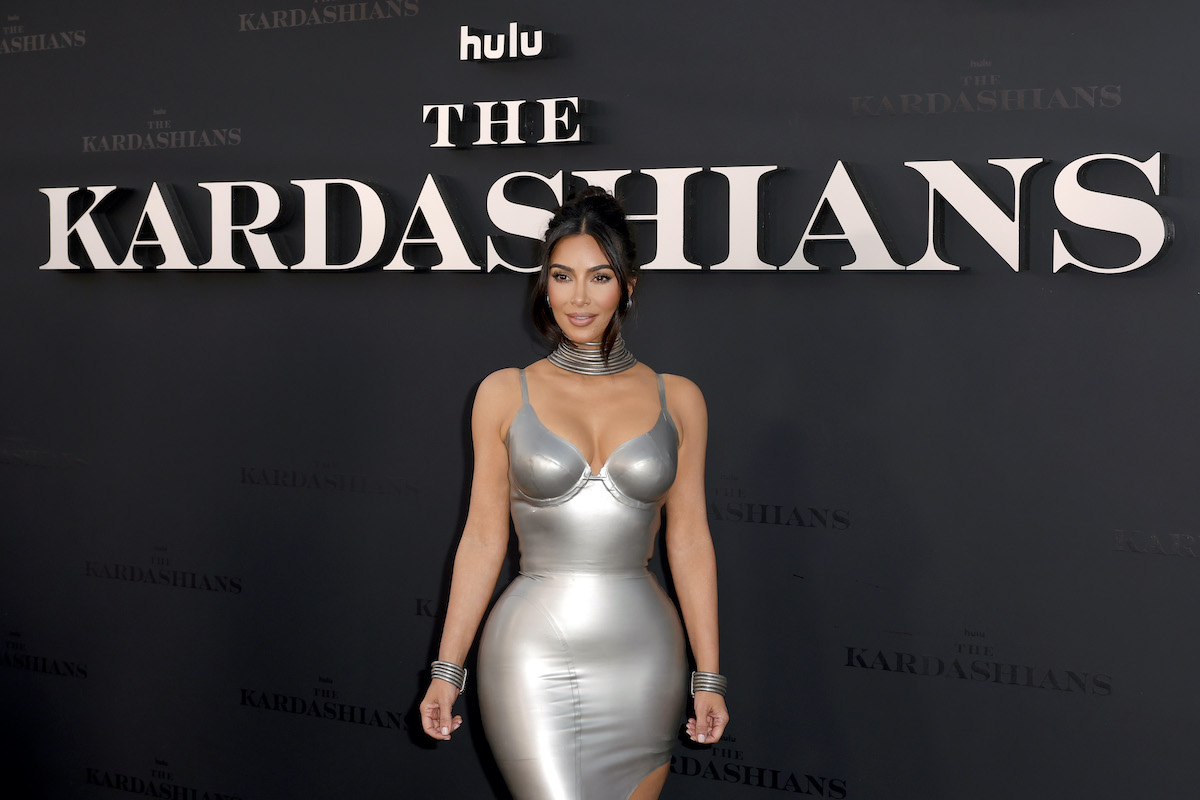 Kim Kardashian and Pete Davidson: A look into their relationship
Davidson and Kardashian were first pictured together shortly after her hosting stint on SNL. In a photo obtained by PEOPLE, the two held hands while riding a roller coaster. Kardashian and Davidson had kicked off Halloween 2021 weekend together with Kardashian's elder sister Kourtney and her then-boyfriend now-fiancé Travis Barker at Knott's Scary Farm.
While the photo caused speculation that the two were an item, they denied any involvement with a source close to them telling PEOPLE that they were "just friends." The insider further claimed that the SNL alum is charming, and the KKW Beauty founder loved the attention he was dishing out. It's also noteworthy that at the time, Kardashian was in the middle of her recently concluded divorce from Grammy winner Ye, formerly known as Kanye West.
Kardashian and Davidson seemed to enjoy their Halloween weekend a lot as they continued to spend time together even further. The duo was pictured on November 3, 2021, in the comedian's native Staten Island having dinner at Campania. According to Page Six, he had arranged for him and his date to have a private dinner on the restaurant's rooftop.
On November 16, 2021, Davidson celebrated his 28th birthday with Kardashian, her mother Kris Jenner, and her sister Kylie. The pair continued hanging out for the whole of November but spent Christmas apart. They kicked off the new year by attending Jeff Bezos' party, and in February, Davidson officially began referring to Kardashian as his "girlfriend" when talking about his daily life.
Kim Kardashian comes clean on her relationship timeline with Pete Davidson
Although the pair officially began hanging (going) out after Kardashian hosted SNL, the KUWTK star revealed that they knew each other way before. According to Page Six, Kardashian said in her new Hulu series that she asked Davidson for advice on hosting the variety sketch show when they ran into each other at the 2021 Met Gala.
"I ran into Pete Davidson at the Met and I was like, 'I'm so scared. I don't know what I signed up for.' And he's like, 'Can you read cue cards? You're good. You're good," she recalled. Kardashian fans, however, know that this truly isn't the first time the pair met. 
The duo ran in the same circles and probably met a couple of times. However, their most recent meetup, prior to dating, was in 2019, when they attended Kid Cudi's birthday dinner at Nobu. The rapper's birthday dinner was intimate, comprising Kardashian, her then-husband Ye, Davidson, and Dune star Timothée Chalamet. Davidson, at the time, referred to Ye and Kardashian as "the cutest couple ever."
Kim Kardashian successfully hosted 'SNL'
When SNL announced that Kardashian would be hosting, the decision didn't sit well with some fans. Although some people congratulated her, others felt she didn't have any comedic talent to host the show. Actor Debra Messing famously tweeted her doubts about Kardashian's ability or credibility to host the show.
Kardashian, however, proved to be worth her weight in gold and impressively hosted the sketch show. Her performance received praise and critical acclaim from critics, with those who spoke out against SNL's decision having to eat their worlds.