Kim Kardashian Dating Rumors Have Had an Unexpected Impact on Van Jones' Dating Life
Kim Kardashian is rumored to be dating Van Jones. But here's how this chatter is impacting his dating life.
It's no surprise that Kim Kardashian fans are on alert for any sign she might be dating again. After all, every detail of her relationship with Kanye West was scrutinized, and now that the couple is divorcing, all that attention has to go somewhere. Since the one-time power couple has gone their separate ways, people are eager to see who will be Kardashian's next romantic partner. 
For months now, rumors have been going around that Kardashian is dating CNN anchor Van Jones. And although both of them insist it's not true, Jones is still benefiting from the stories. 
The dating rumors are strong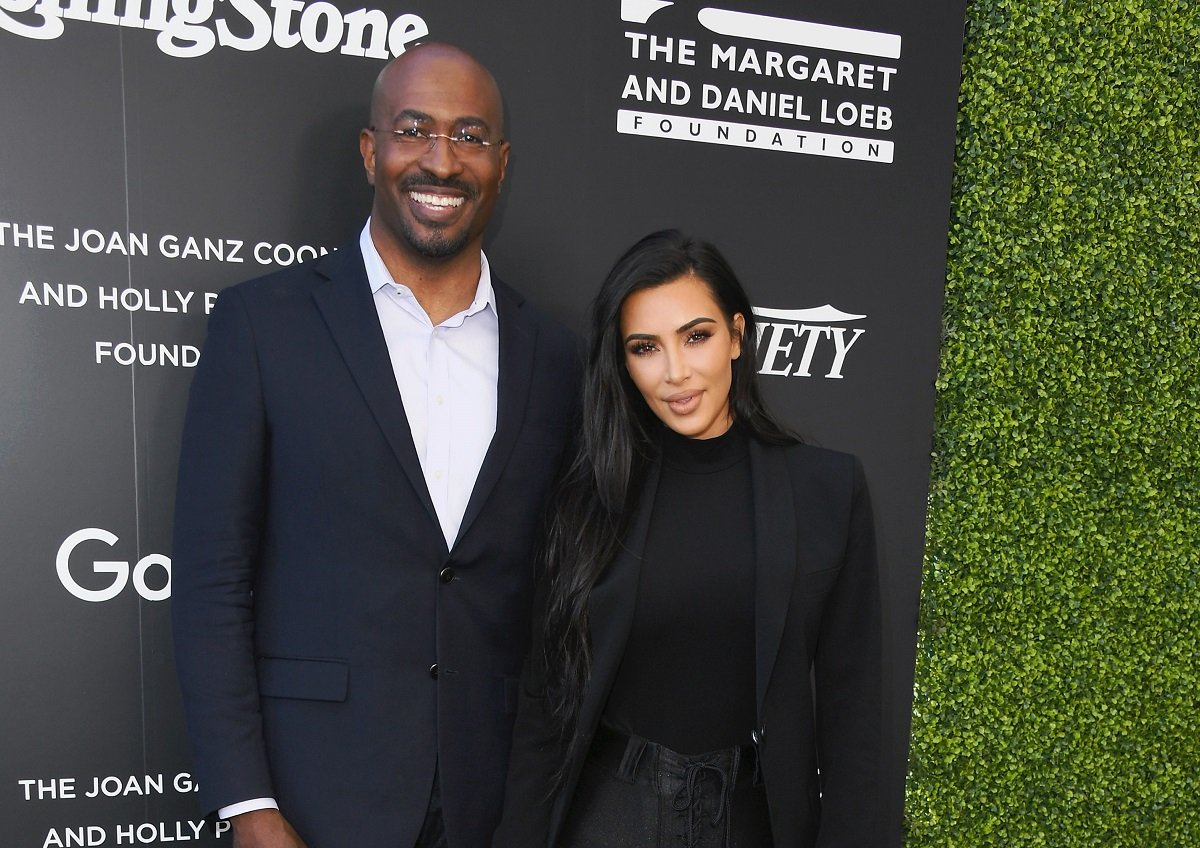 It appears that West has kindled a new romance in the months since he and Kardashian split. He's been linked with model Irina Shayk. According to StyleCaster, if he is dating again, that might make it easier for Kardashian to move on as well.
She reportedly hoped that West would find someone new before she did. She was worried about how he might react to finding out she was with someone new if he didn't have a relationship with someone new himself. 
That made it extra awkward when rumors started to circulate in January that she was seeing Jones since West wasn't dating Shayk yet. At the time, both Jones and Kardashian denied being romantically involved, and they've stuck by that. But it hasn't made the rumors go away. 
Van Jones is 'so grateful'
Insider reports that Kardashian recently tried one more time to dispel the rumors about her and Jones. She reiterated she's not going out with him or anyone. However, she added that Jones doesn't really mind the gossip. It's apparently benefited him in his romantic life. 
"Van texted me and was like, 'this rumor has gotten me so many dates and I'm so grateful, so I owe you,'" she explained. 
Jones has a high opinion of Kardashian, something he made clear when he publicly praised her a few years ago, calling her "incredibly smart, effective, humble, and determined."
It's clear that the two do know each other, and that they're close enough to text each other. If they aren't dating, what is the nature of their relationship, and how did they meet?
How did Kim Kardashian and Van Jones meet?
It's well known that Kardashian is passionate about criminal justice reform. She's even going to law school to prepare herself to battle the inequities in the system. According to People, in 2018, she met Jones at the White House when the two of them worked on a project to advocate for that work. 
Jones may not be dating Kardashian, but it's obvious that they both care about issues in the legal system. He's also said that he was impressed by her dedication from the first time they met. 
"She takes these cases seriously," said Jones, who is himself a lawyer "It's embarrassing to go into a meeting with Kim Kardashian, you're the attorney and she's not and she knows more than you by far, and that happens all the time."
Kardashian and Jones have made it clear that they don't share a love connection, but they do share a passion for something else that's very important to them. It's even possible that their focus on criminal justice reform may bring them together again someday to work on the issue.
Although their relationship is strictly platonic, it seems that being linked with a Kardashian is still a boost for Jones' love life. At least he's let her know he's grateful to her for making him look so good. 
RELATED: Kim Kardashian West Says This Is The Law School Class She Hates the Most
Related post url: