Kim Kardashian Finds a Surprising Supporter in Mia Farrow
Kim Kardashian West has faced more than her fair share of criticism in her life. When your very rise to the spotlight rests on a leaked sex tape — who many believe your own mom released — you're bound for a life full of critical eyes. As Kardashian has matured into a grown woman, she has proven many of the naysayers wrong on everything from speculation about her marriage to her career aspirations.
Now Kardashian is finding a surprising supporter in actor Mia Farrow, who is no stranger to being in the spotlight herself.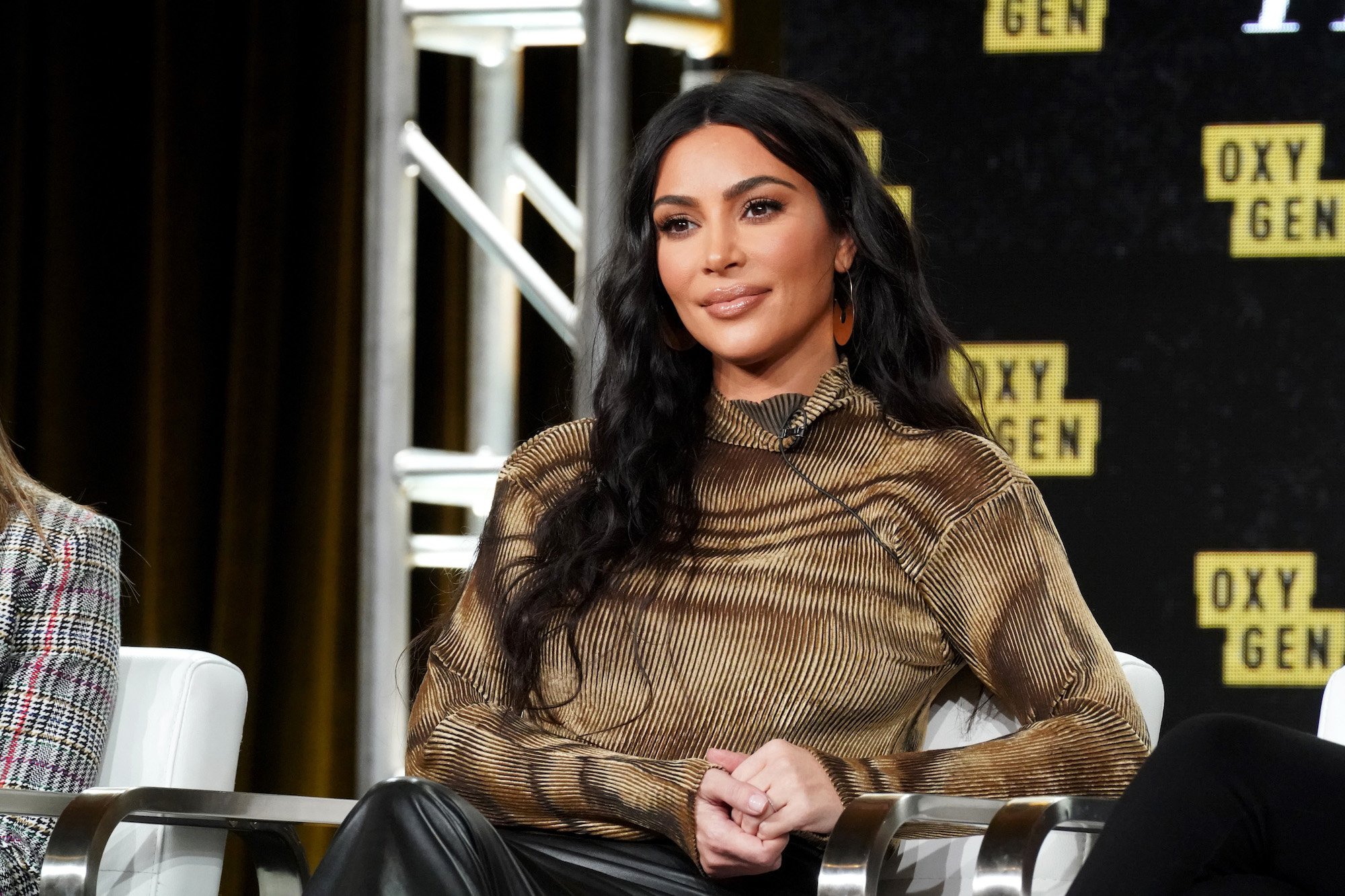 Kim Kardashian has faced many controversies
Kim Kardashian West first burst onto the public scene in earnest with her leaked sex tape created with then-beau Ray J. The timing has since raised suspicion since Keeping Up with the Kardashians — the family's groundbreaking reality TV series — would premiere shortly after the scandal. By that point, Kardashian was the butt of many jokes, a poster child for celebrity vapidness, and being famous for being famous. 
Since then, Kardashian West has found herself in the headlines many times with critics quick to pounce on her every move. Her extremely short-lived marriage to Kris Humphries was still garnering its own punchlines when she started dating Kanye West, and fans were quick to write off the relationship as a publicity stunt. Over the years, Kardashian has been called out for her perceived shallowness and cultural appropriation. It seems like she draws more headlines for the negative than the positive, but they say there's no such thing as bad press. 
A deeper goal has driven Kim Kardashian recently
RELATED: Are Kanye West and Kim Kardashian's Kids Vaccinated?
Related post url: 
Despite the difficulty of escaping her public image as shallow and spoiled, Kardashian West has spent the past several years working toward her own goals, and they're more serious than many fans give her credit for. After Kardashian West's public interaction with Donald Trump to get 63-year-old Alice Marie Johnson released from her prison sentence for a nonviolent drug offense, many were surprised. 
Especially considering how much controversy Kardashian West's husband Kanye West has faced surrounding his relationship with Donald Trump, fans were skeptical about Kardashian's goals. Since then, however, Kardashian has doubled down on her commitment to working for criminal justice reform and has even started working toward a law degree to make her a more effective advocate. 
Mia Farrow defended Kim Kardashian
Not everyone has been convinced that Kardashian West's efforts toward criminal justice reform are sincere. Some have pointed to her reality TV show for Oxygen, The Justice Project, as proof that Kardashian West was just trying to profit off the appearance of activism. Kardashian West, for her part, has made it clear that she is merging her reality TV experience with her passion for true change. 
She also has an unlikely proponent. Mia Farrow recently tweeted support for Kardashian's criminal justice efforts, saying "Credit where credit is due- it was Kim Kardashian who went to the WH & persuaded Trump to commute the life sentence Alice Johnson was serving."
Mia Farrow is best known for her work in films like Rosemary's Baby, The Great Gatsby, and Broadway Danny Rose.
Many fans were not happy with Farrow's comments. Some believed Kardashian West was just trying to garner support for her husband's eventual presidential run, while others thought it was her attempt to help Donald Trump corner the Black vote in the upcoming election.
Kardashian West is a polarizing enough figure that she will likely never have united support, but the fact that a high-profile celebrity like Mia Farrow lent her voice to back Kardashian West's efforts is powerful.