Kim Kardashian Hints Her Marriage to Kanye West Was Crumbling Much Earlier Than People Realize: 'If They Only Knew'
For many on the outside, it may seem like the breakdown in Kim Kardashian and Kanye West's marriage began in the summer of 2020, when he was in the middle of his presidential run and getting into trouble for one controversial statement after another. But Kardashian has hinted that they were having problems much earlier.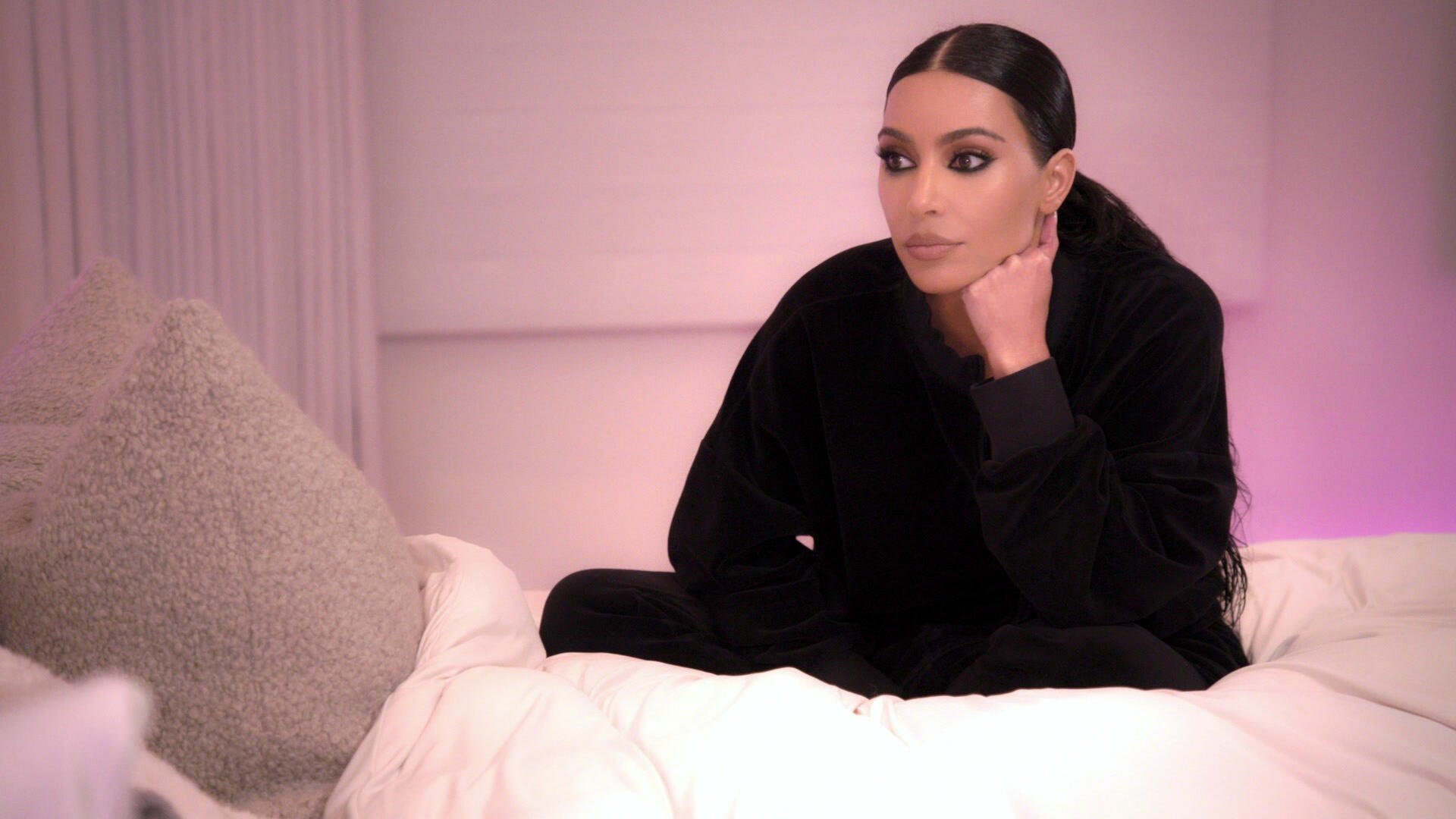 Kim Kardashian spoke about the rift between her and Kanye West on 'The Kardashians'
The pair first began dating in 2012 after years of being friends, marrying two years later in a beautiful Italian ceremony. Nicknamed "Kimye" by the press, they were considered a power couple for their seemingly-perfect romance. But clearly, there were things happening behind the scenes that people weren't seeing.
Kardashian opened up about some of those struggles in the latest episode of The Kardashians, her family's new Hulu series. She was relating her experience to Khloé Kardashian amid Tristan Thompson's paternity scandal, questioning what she should personally do in the situation.
"I don't know if I should unfollow Tristan again," Kardashian told Khloé. "I don't want to play that game like publicly. But then sometimes I'm like, I want to also cleanse my palette. And when is that time we step into our siblings' lives and be like, 'this isn't OK'? I feel like we always tiptoe around each other's situations because we don't want to meddle, and I respect that no one came to me during my marriage and was like, 'Are you good?'"
"Everyone let me have my own journey and see that on my own, and I appreciate that," she continued. "But sometimes I look back and I'm like, 'When do we jump in?' That's what I'm so unclear about."
She added: "If people knew what my relationship really was like, I think they'd be like, 'How did this last this long?' But I can live with myself knowing that I tried everything humanly possible to make a situation work, so I can walk away absolutely guilt-free."
Filing for divorce from Kanye West
Kardashian officially filed for divorce in February of 2021, per TMZ. She has since been declared legally single and has moved with comedian Pete Davidson. She and Davidson first connected during her Saturday Night Live hosting gig last October and became Instagram-official in March.
When the news of their relationship got out, it famously did not go over well with West, who spent the first couple of months deriding Davidson on social media. He called him names like "Skete" and even put out a video where Davidson was beheaded and buried alive. Thankfully, things appear to have calmed down now, but the drama seems likely to play out again in the next season of The Kardashians.
Is there a release date for the next season of 'The Kardashians' yet?
So far, Hulu has not revealed when the next season will air, but it should be a short wait.
The latest episode appeared to take place in December, so the show will have plenty to discuss when it returns. Among the possible topics is the aftermath of Khloé Kardashian and Tristan Thompson's breakup, Kourtney Kardashian's wedding to Travis Barker, and of course, all of the stuff that went down with West and Davidson. Until then, find the first season now on Hulu.