Kim Kardashian Might Be Partially Responsible For This Ongoing Food Trend
Find out which food trend is largely alive because of Kim Kardashian.
Kim Kardashian, love her or hate her, is clearly one of the most influential people on the planet. Since she has the ability to command top dollar for a single endorsement post on her social media accounts, the market understands that Kardashian is able to start trends (or end them) with the swipe of a finger. 
It's a power that she uses regularly. Having endorsed everything from Flat Tummy lollipops (which promise to suppress your appetite) to FitTea Detox Tea, she has carved out a niche for health and fitness food products. 
While some of these products may simply be paychecks for the celebrity, there is one endorsement that seems to be a true part of her life. Let's take a closer look at why Kardashian is the perfect person to promote CBD products and how the marijuana-derived substance has such an important place in her life. 
CBD has become a major money maker 
For a long time, marijuana and its derivative products were all looked at with suspicion and prohibited by law. These days, though, states all over the country are changing their laws to allow not only medical marijuana but recreational options as well. This new legal industry has left many opportunities for profit, and several celebrities are jumping on board. 
While CBD may not be as flashy as its more potent counterpart, it is definitely part of the money making business of the cannabis industry. CBD, which is short for cannabidiol, does not get users high, but it does boast a ton of potential health benefits. These include pain reduction, help for insomnia, and relief for anxiety and depression. 
Products with CBD infused in them have popped up all over the place. From CBD pills to CBD seltzer and even CBD ice cream, there are plenty of ways for those interested to put its health claims to the test. 
Kim Kardashian is a huge CBD proponent 
Kardashian lives a stressful life. As a mom of four children and a busy entrepreneur, there are a lot of demands on her time and her attention. She believes that CBD oil is the answer to a lot of her problems. While she says that she is not really a weed smoker, she does use CBD gummies to help her sleep at night and finds that the substance makes her feel more "balanced" overall. 
She even went so far as to have a CBD-themed baby shower before the birth of her fourth child. The event was heavily focused on relaxation and meditation, and guests were encouraged to take part in a group "sound bath." She offered her guests CBD products to help get them in the right state of mind for the event's laid back theme. 
Kim Kardashian may be helping spark new CBD trends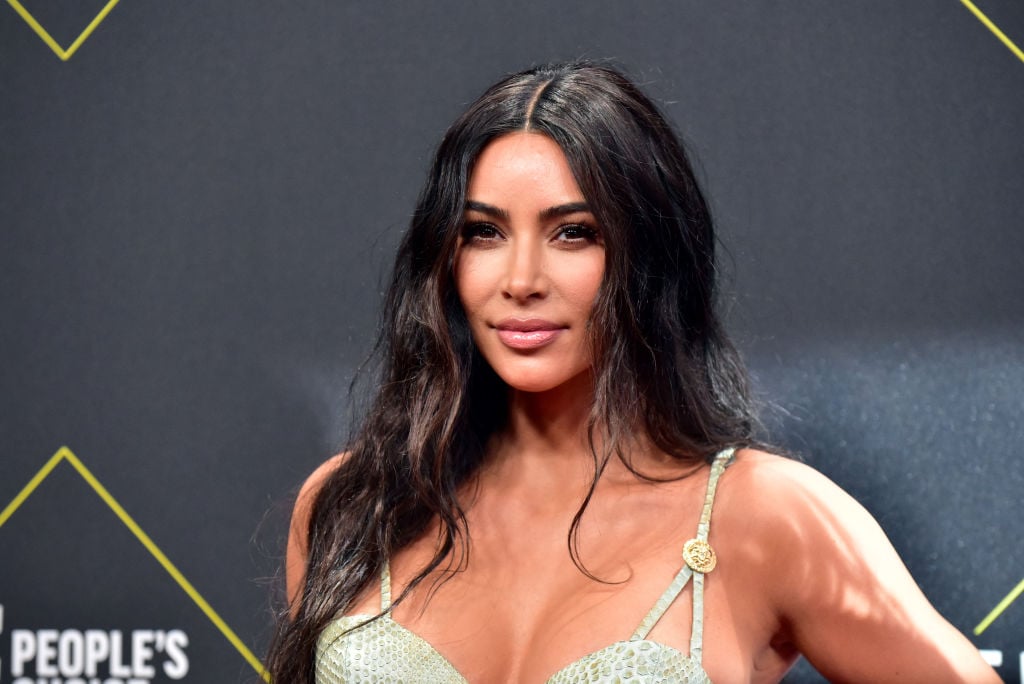 Since Kardashian is both massively influential and vocally supportive of CBD, there's a good chance that the new products popping up are getting a boost from her promotion of the substance. 
Take the CBD chewing gum from Blockhead. Blockhead, a UK candy company, is now selling a peppermint flavored chewing gum that offers 3 mg of CBD per piece. It's a simple way for curious newbies to try out CBD in a small dose, and it's just one of dozens of new products flooding the market with promises of delivering CBD's many benefits. 
Estimates show that the CBD market is a growing trend and that sales could reach a staggering $20 billion by 2024. With that much profit on the table, it's a safe bet that even more celebrities will be jumping on the bandwagon and making official (and paid) endorsements soon. Kardashian may have a leg up as a spokesperson since she has been such an authentic and outspoken user of the substance herself.