Kim Kardashian Petition for 'Legally Single' Status Granted in Her Divorce with Kanye 'Ye' West
Kim Kardashian had a recent victory in her divorce proceedings with Kanye "Ye" West. The KUWTK star's petition to be declared legally single has been granted and she can now drop West from her name, yet Kardashian still has a ways to go before her divorce from West is complete.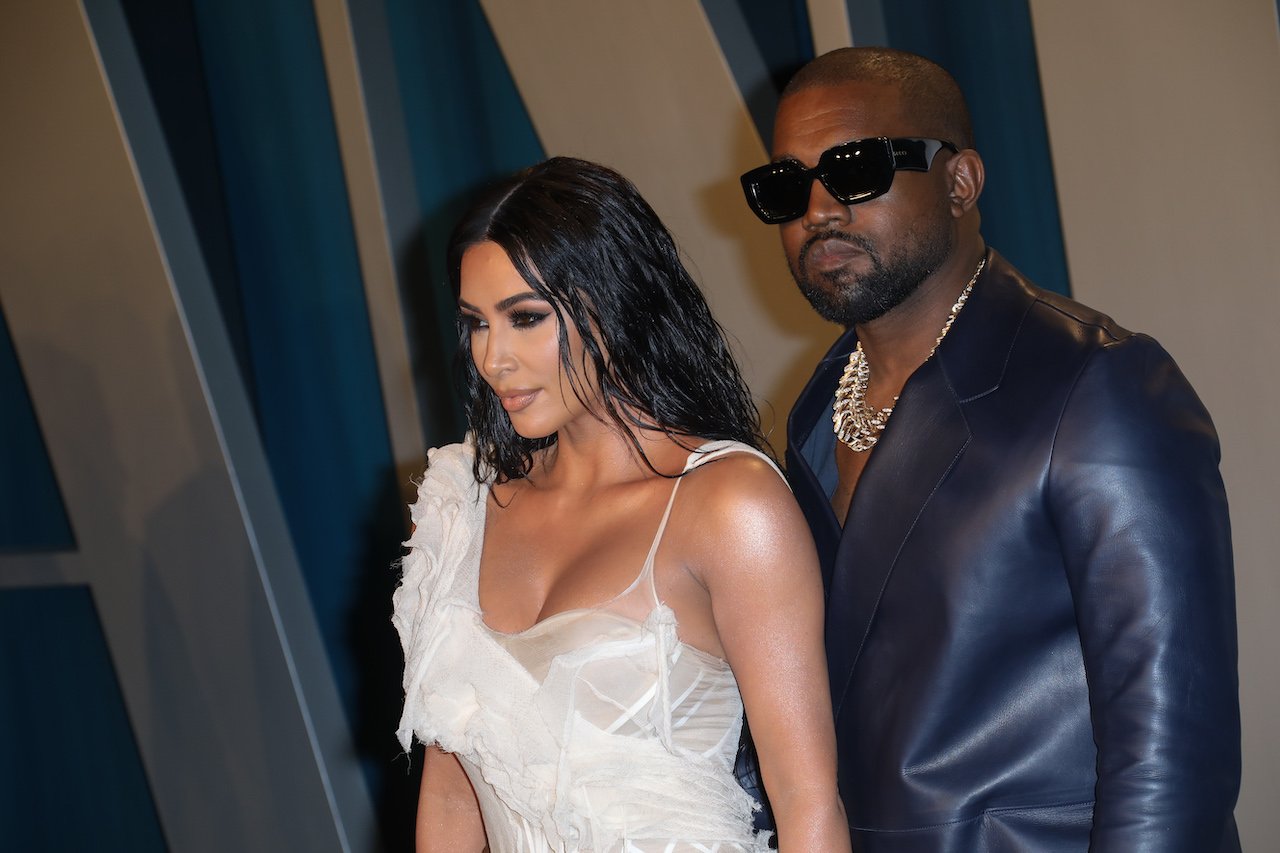 Kim Kardashian's petition request was granted
Kardashian appeared for her court hearing virtually while her lawyer, Laura Wasser, appeared in person. West was not present for the proceedings but his new attorney, Samantha Spector, stood in on his behalf. The rapper recently parted ways with his previous divorce lawyer, Christopher C. Melcher.
According to E! News, the reality star filed for divorce in Feb. 2021. Kardashian recently claimed that West was inflicting turmoil for her on social media. Documents obtained by the news site reveal Kardashian's complaints, stating, "Kanye has been putting a lot of misinformation regarding our private matters and co-parenting on social media which has created emotional distress."
On March 2, the judge overseeing the hearing granted Kardashian's request to now be declared legally single, though their divorce is not finalized.
Kanye 'Ye' West posted his hope for his marriage on Valentine's Day
Wishing his followers a "Happy Valentines", West asked his fans to ease up on Kardashian during their separation and included a picture of her with her boyfriend, SNL star Pete Davidson, though his face was edited out.
"Don't have beef with Kim. I love my family, so stop that narrative. I'm not giving up on my family," the rapper wrote on Instagram, as reported by Cinemablend. "I bought this coat for Kim before SNL and I thought it was particularly special. I have faith that we'll be back together."
He added: "I speak directly to the media outlets the same way a ballplayer speaks to the refs. The world is our court like a basketball court. We have a public relationship because we are public figures. Sometimes people call me crazy but to be in love is to be crazy about something, and I am crazy about my family."
RELATED: Kim Kardashian West and Pete Davidson Dine at Jeff Bezos' $165 Million Estate
Kim Kardashian stated that their marriage is beyond repair
The celebrity couple tied the knot in 2014 and now share four children: North, 8, Saint, 6, Chicago, 4, and West, 2. Kardashian made it clear in her court documents that she sees no chance of reconciliation with West.
"While I wish our marriage would have succeeded, I have come to the realization that there is no way to repair our marriage," Kardashian stated. "Kanye does not agree but at least it appears that he has come to the realization that I want to end our marriage, even if he does not."
RELATED: Kim Kardashian 'Couldn't Wait' to See Pete Davidson After Filing to Be Legally Single