Kim Kardashian Received the Best Advice From Her Father When She Was Only 13
Kim Kardashian is having a banner year. The reality star just welcomed her fourth child with husband Kanye West and is currently studying to be a lawyer, with plans to take the bar exam in 2022.
In spite of all her accomplishments, there are still people who insist on downplaying all of Kardashian's accomplishments or maligning her intelligence.
That kind of negativity would be hard for anyone to take, but it seems as though Kardashian has the right mindset about it – and some inspiring advice that she received from her late father helps her to tackle each day's challenges with determination and positivity.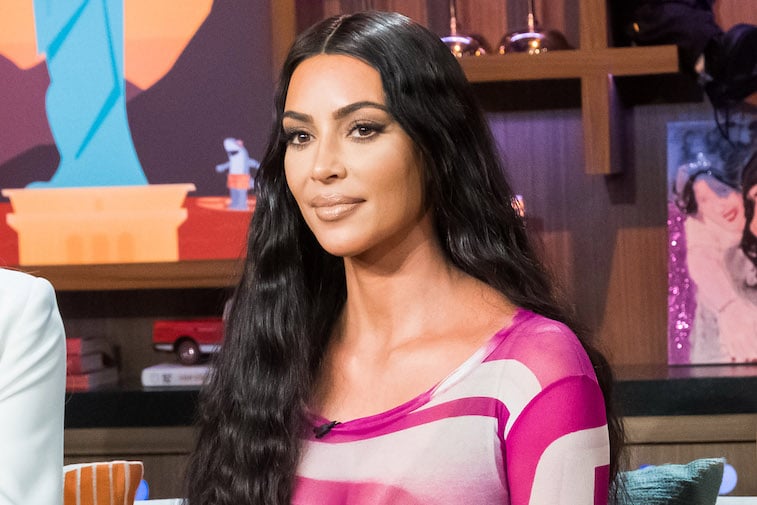 Who was Kim Kardashian's father?
Long before Keeping Up With the Kardashians was E!'s most successful show, the Kardashian family lived a much more modest existence in the California suburb of Calabasas.
Robert Kardashian was a very prominent lawyer, who shot to fame after he defended his friend, O.J. Simpson, in his 1995 murder trial.
The Kardashian family included Robert Kardashian, his ex-wife Kris Jenner, and their four children, Kourtney, Kim, Khloe, and Rob Kardashian. Although Kris Jenner married former Olympian Bruce Jenner (now Caitlyn Jenner) after her divorce from her first husband, the entire family stayed very close.
The Kardashian sisters even lived with their father for a time, learning some of his trade and growing even closer to him as they entered young adulthood.
Tragically, Robert Kardashian died of esophageal cancer in 2003, but his influence lives on through his children. His middle daughter, Kim Kardashian, has often spoken out about her father, and how much his wise words have meant to her over the years.
What was his advice for her?
In an interview with Elle magazine, Kim Kardashian opened up about how a specific memory of her father has helped her to remain confident even in the face of adversity.
Kardashian states that when she was 13 years old, and struggling with body image, the senior Kardashian wrote her a letter, designed to build her self-esteem. The letter from her father told her that while she would eventually grow into her figure, and many men would want to be familiar with her because of her body, the most important thing was for her to understand her own sense of self-worth.
This advice has helped Kardashian keep perspective on her fame, and also to understand that it doesn't really matter how other people view her. Being happy with one's self is by far the most important thing in life.
How her father's influence stays with her
Robert Kardashian's legacy lives on in Kim Kardashian in ways besides the strong sense of self-worth that he instilled in her. His dedication to the pursuit of justice has enabled her to take on a whole new direction in life. Even though she has a thriving career and a happy family, Kardashian recently decided that she wanted to use her privilege to take on criminal justice reform.
She admitted that she couldn't look away from people who needed her help (such as the first woman she was able to help free from prison, Alice Marie Johnson), and to that end, is studying to become a lawyer, even though she never actually attended college. Kardashian will be able to achieve her goal through a lot of studying, and by working as an apprentice at a law firm in California.
Even though at one point, her father told her that being a lawyer would cause her a lot of stress, Kardashian is committed. Hopefully, in the coming years, she will able to think of her late father when she needs just the right burst of inspiration.