Kim Kardashian Said Kanye West Smells Like a Rich Person — 'Like Money'
Kim Kardashian West and Kanye West are all over the headlines these days, as fans wait and wonder when (and if) they will announce the news of their divorce. With many questions swirling about the state of the couple's relationship, many are looking back to the early days of Kardashian West and West's romance, when they were spotted holding hands all around the world. Kardashian has always remained supportive of her husband in public, praising his talent and shying away from the controversies. And, in a 2018 interview, Kardashian opened up about the distinctive way her husband smells, paying him a very unusual compliment. 
Kim Kardashian and Kanye West first met decades ago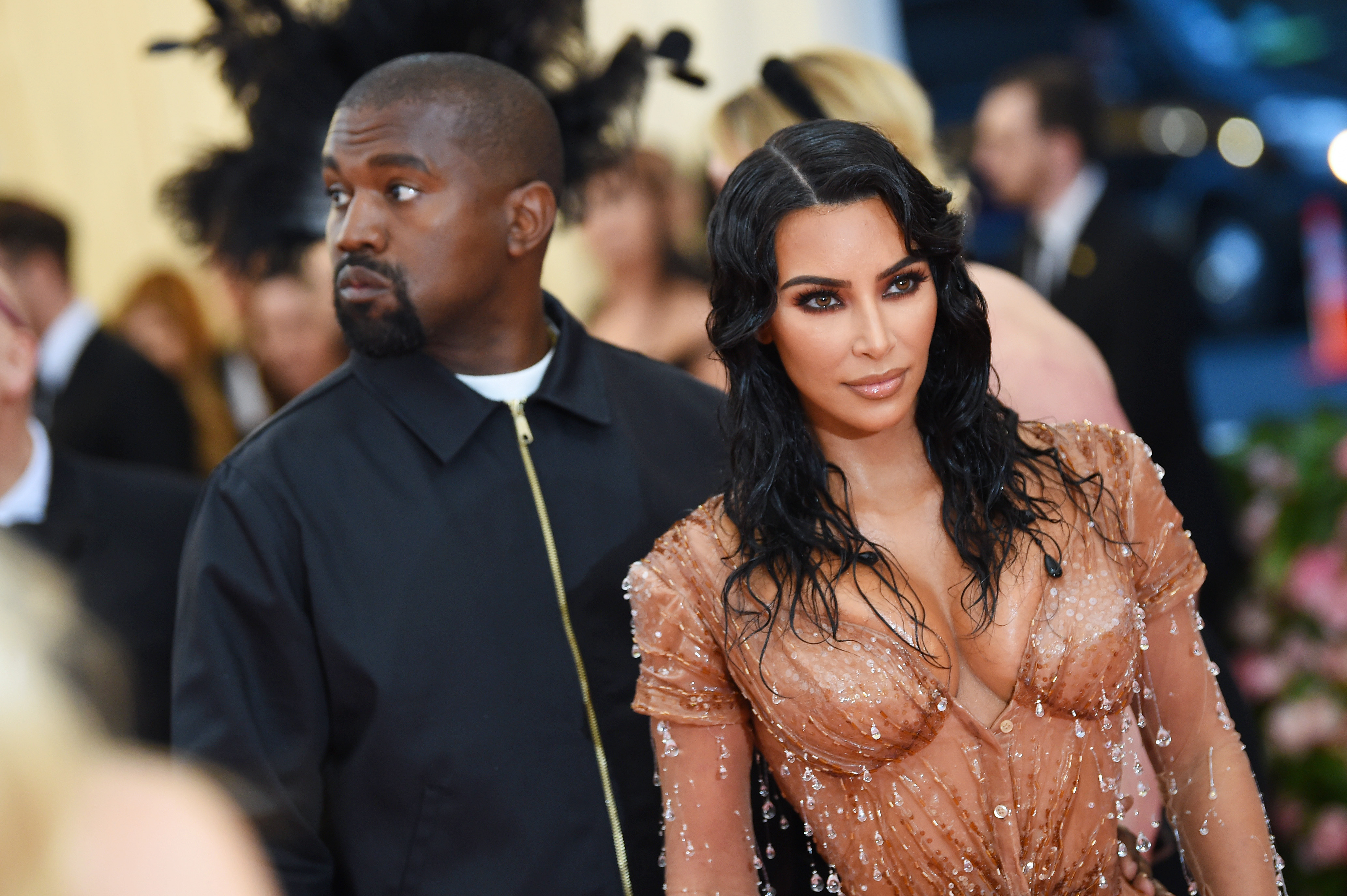 Kardashian West and West first met in the early 2000s, well before Kardashian became a reality star. At the time, West was an up and coming rapper, earning acclaim for his album The College Dropout.
They were friends for years, through many ups and downs, and all while they both dated other people. In 2011, Kardashian West married basketball player Kris Humphries — but the marriage only lasted for 72 days, and following Kardashian West's announcement of a divorce from Humphries, West made his move.
Kardashian West later admitted, reports US Magazine, that not long after she and West reconnected, she knew that they had something special: "I think I had to go through that to figure out what I wanted. After my breakup, I was feeling really low and down and he said, 'Just come to Paris and see my fashion show.'…I swear from the moment I landed, I fell madly in love with him and I thought, 'Oh, my God, why didn't I do this sooner?' Like, this is what real life is like — love and fun and real support."
Kim Kardashian and Kanye West have four children
In short order, Kardashian West and West started their family. They welcomed their daughter, North West, in early 2013, followed by a son named Saint in December 2015. Kardashian West had difficult pregnancies, and the couple chose to utilize a surrogate for their last two children — Chicago, a daughter born in January 2018, and a boy named Psalm in May 2019.
Over the years, Kardashian West and West have weathered many criticisms of their personal lives and parenting style. Still, they have always maintained a united front — that is, until late 2020, when West's controversial bid for the presidency reportedly drove a wedge between him and his wife. 
What did Kim Kardashian say Kanye West smelled like?
Kardashian West has always been openly supportive of West, and over the years, she has praised his talent, his singing voice, and his skills as a designer. Still, in a 2018 interview, she paid a much more unusual compliment to her husband.
In an intimate interview with The Cut, where she was promoting her new line of fragrances, Kardashian West was asked how West smells. After a pause, Kardashian West stated that West smells, "rich. I can't explain it, but like a rich person. Like … money, I don't know! He smells like what you think a really expensive, Saint Laurent fragrance campaign would be."
These days, Kardashian West is remaining mum about the state of her relationship with West. While it seems likely that fans will learn more in the coming months, for now, everyone is speculating about next steps for the high-profile couple.