Kim Kardashian Is Serious About Her Divorce from Kanye Because of Their Kids, Fans Predict
Ever since they made their relationship official, fans have watched Kim Kardashian and Kanye West grow their brands and businesses and start a family. However, in February, the mother of four filed a divorce from her husband of seven years. The couple had for a long time been rumored to be going through a rough patch, and when news about their breakup was made public, it only confirmed fans' worst fears. Some fans of the pair now think Kardashian is only serious about her divorce from West because of their kids.
Kim Kardashian and Kanye West have battled divorce news before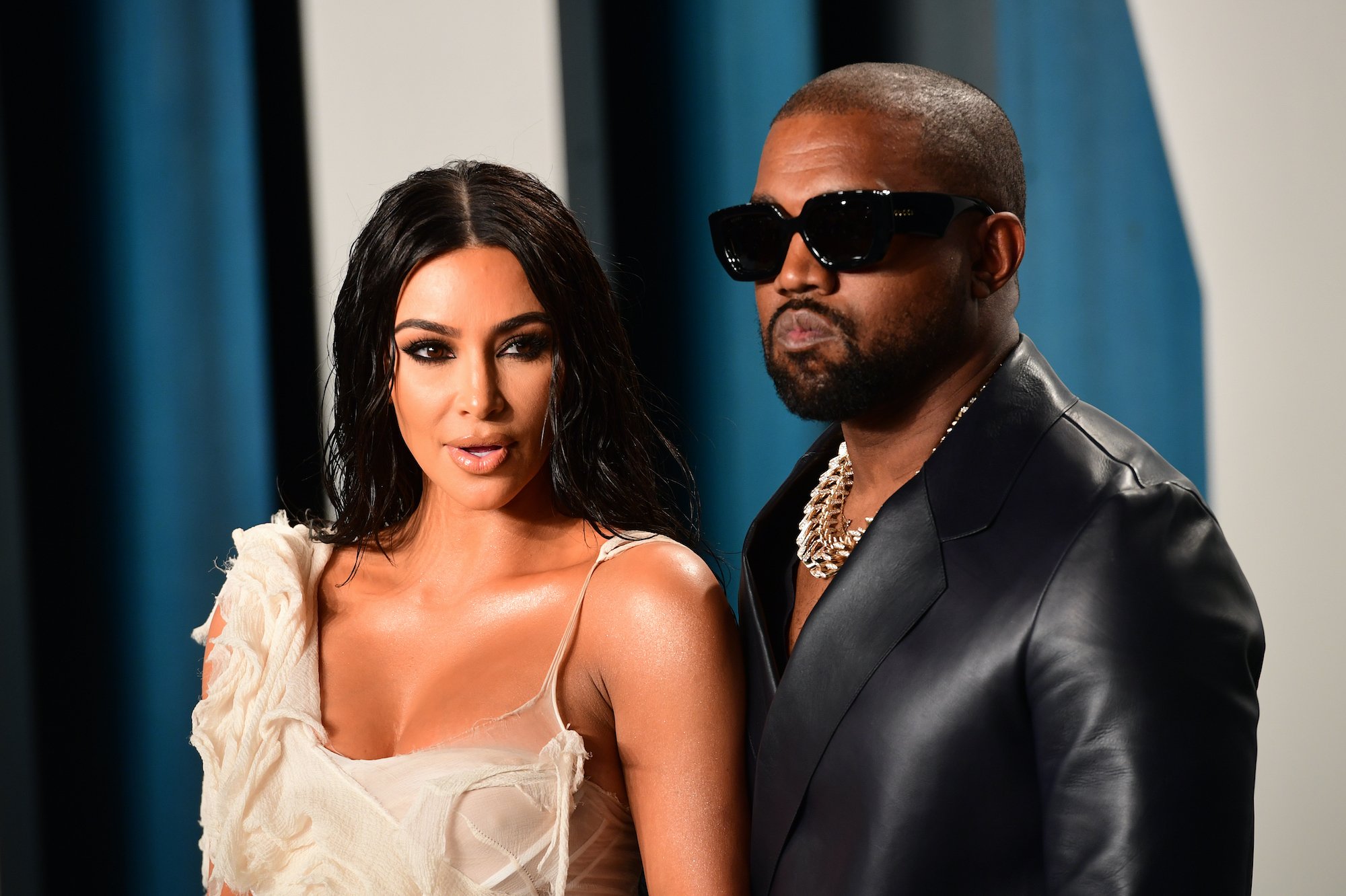 The famous pair got married in 2014 in a highly televised ceremony and a star-studded guest list. Two years later, news of an imminent divorce began swirling, with several tabloids and fans speculating that the couple was headed for doom. In late 2016 various blogs reported that things had gotten heated between West and Kardashian and only got worse after West was hospitalized for exhaustion.
Shortly after his hospitalization, the rapper left the West Coast, further fueling the rumors of the split. However, nothing ever came of the reports, and the couple continued appearing in several events together and even welcomed more children into their brood.
In 2018 West made headlines once again after posting a series of nonsensical statements on Twitter. The tweets ranged from controversial remarks about slavery and throwing shade at rapper Drake. His wife came to his defense, and for a while, it seemed as though things had cooled down.
During the pandemic, West's mental health was put under scrutiny when he went on another Twitter rant aimed at his mother-in-law and wife. The tweets suggested that he had been trying to divorce Kardashian for a while and pointed out that his wife's mom Kris wasn't allowed to be around his four children. The celebrity couple appeared together once again playing family, but Kardashian finally filed for divorce from West in Feb 2021.
Fans think the divorce is because of the kids
Everyone knows divorce usually gets messy and the situation gets further complicated when there are children involved. When Kardashian filed for divorce, West responded by filing for joint legal custody for their children. Since then, the pair have appeared as responsible parents trying to co-parent together without unnecessary drama.
Even though the divorce might have been due to irreconcilable differences, fans are convinced Kardashian is only serious about it because of her kids. One Redditor tabled the discussion saying, "I've never seen a wife do so much PR for her husband'" The user admitted that even though they don't "stan Kim or anything," they admit that she has done a lot for West with regards to his public rants and controversies.
The user went on to say that they think Kardashian gave up on West because of the kids. Another user thought Kardashian filed for divorce to get him to ask for help, with many fans calling her West's "ride or die."
However, one commenter disagreed, saying, "The reason I don't think the divorce is a ploy is because four children are involved, so I do think it was more than just a way for him to get help. But instead, it was because they had bumps in their marriage that caused them to have differences and distance which ultimately led to divorce."
Fans aren't buying Kardashian's happiness post-divorce
After filing for divorce, Kardashian was seen going out more, and sources close to them revealed that "she feels free and is a lot happier." The source further commented, saying that the reality star is interested in exploring the dating world again.
However, fans aren't buying it, with some believing that Kardashian is only putting out what she wants people to see and believe. Fans said that her club appearances and single mom posts "look staged and insecure", with many admitting that she might not be "in a good place."
RELATED: 'KUWTK': Amidst Kimye Divorce, Many Fans Think Kim Kardashian Seeming Happy Is Just Another Lie