Kim Kardashian vs. Marilyn Monroe: How Do Their Measurements Compare?
Kim Kardashian started a conversation when she opted to wear Marilyn Monroe's dress. Like it or not, fans can't help but wonder if Kardashian and Monroe were the same sizes.
Kim Kardashian ignited a conversation when she opted to wear Marilyn Monroe's famed gown to the Met Gala. Kardashian revealed that she had to lose 16lbs to fit into the dress. While some critics have criticized the reality TV star for wearing the historic gown in the first place, others have been vocal about the dangerous and extreme dieting tactics Kardashian took to wear the dress for just a few minutes. Is Kim Kardashian all that much curvier than Monroe? Exactly how do Monroe and Kardashian stack up, measurement-wise? 
What were Marilyn Monroe's measurements? 
Marilyn Monroe's weight fluctuated between 117lbs and 140lbs, depending on the year. Still, she is almost always cited as being around 120lbs. According to The Marilyn Monroe Project, the famed starlet's famous hourglass figure measured 36-24-34, although several belts she wore measured around 27 inches when buckled. Her measurements weren't stagnant, though. According to several sources, Monroe's waist measured between 23 and 28.5 inches.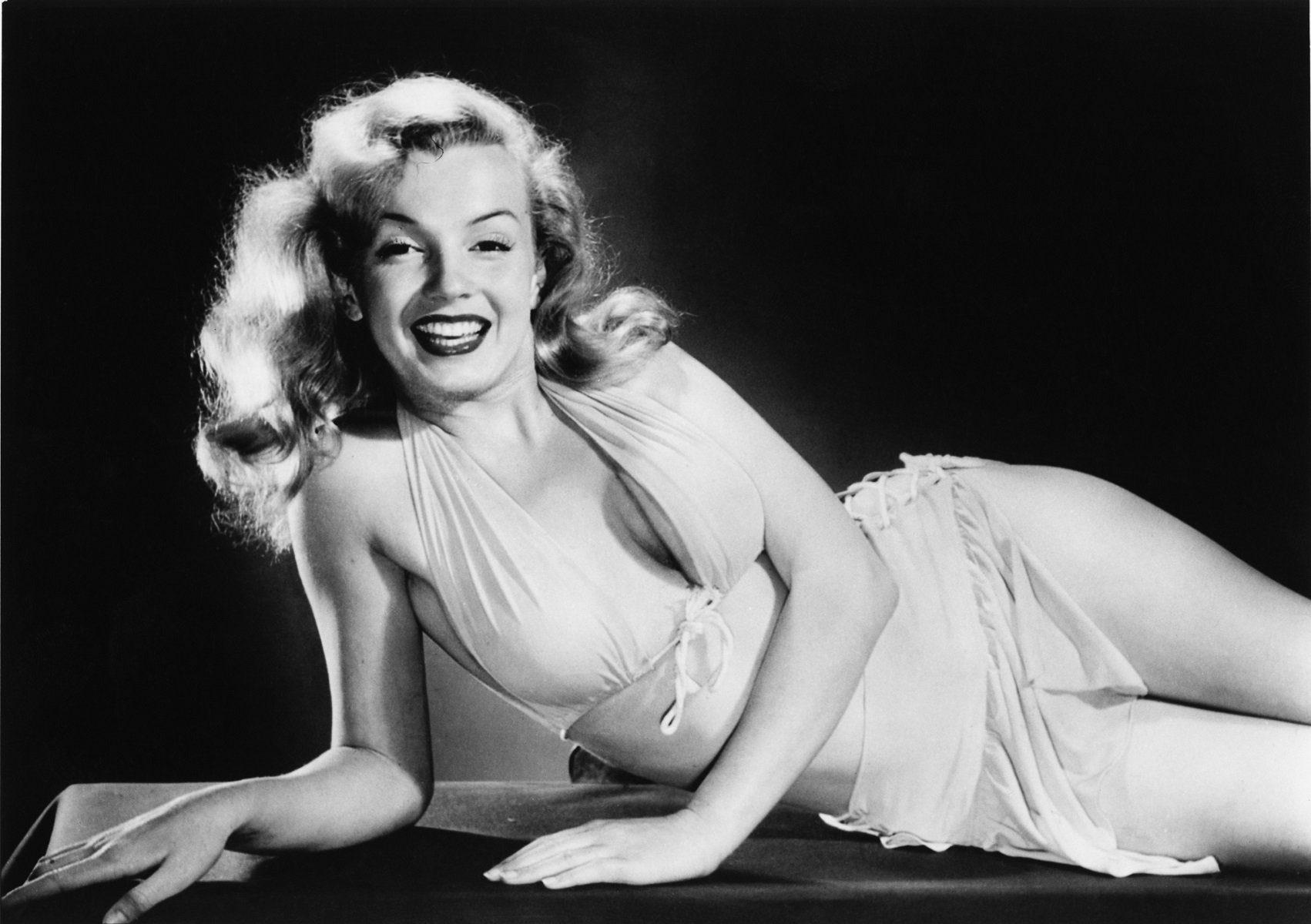 At just over 5'5, the sex symbol was of average height. Some of her clothing was a size 14 or a size 16, depending on who you ask, but the way clothing was sized in the 1960s was much different from how clothing is sized today. So, are Kim Kardashian and Marilyn Monroe the same size? Not really. 
How do Kim Kardashian's rumored measurements compare?
Kim Kardashian, like Monroe, is known for her hourglass figure. The two stars don't share the same measurements, though. Marilyn was quite a bit taller than Kim's 5'2, while Kardashian is a bit curvier than Monroe. According to Celeb Health Magazine, Kardashian's hips are 41 inches, while her waist is just 26 inches.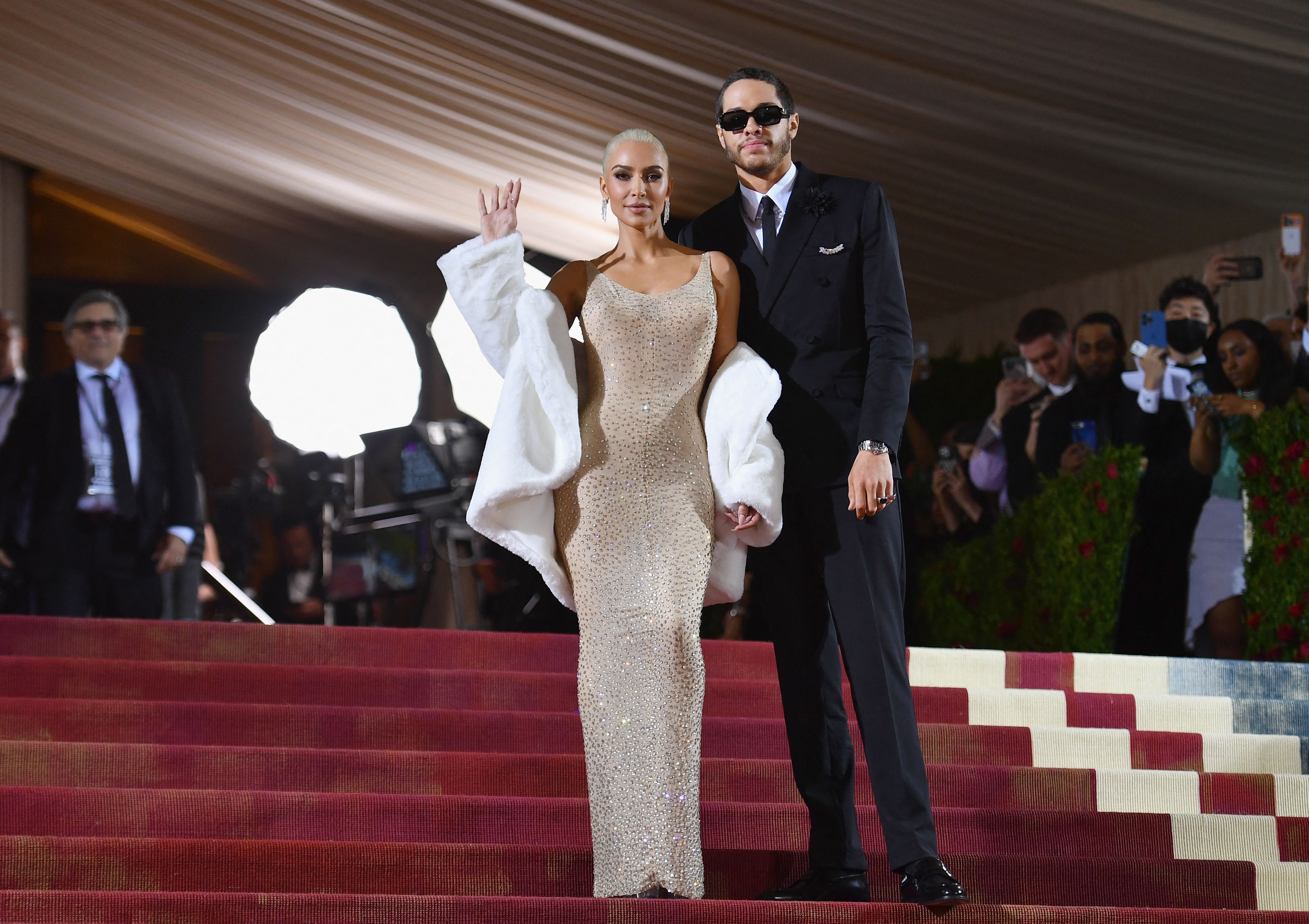 Kardashian's measurements are larger than Monroe's, at least, her rumored measurements are. Kardashian herself revealed she went on an extreme diet, shedding 16lbs in just a few weeks in hopes of fitting into the gown. While the business mogul and reality TV star insists that the dress fit her nearly perfectly after the crash diet, some fans aren't so sure. Critics have questioned if it would have been possible to shed enough inches in the hips to comfortably slip into the gown, even if just for a moment.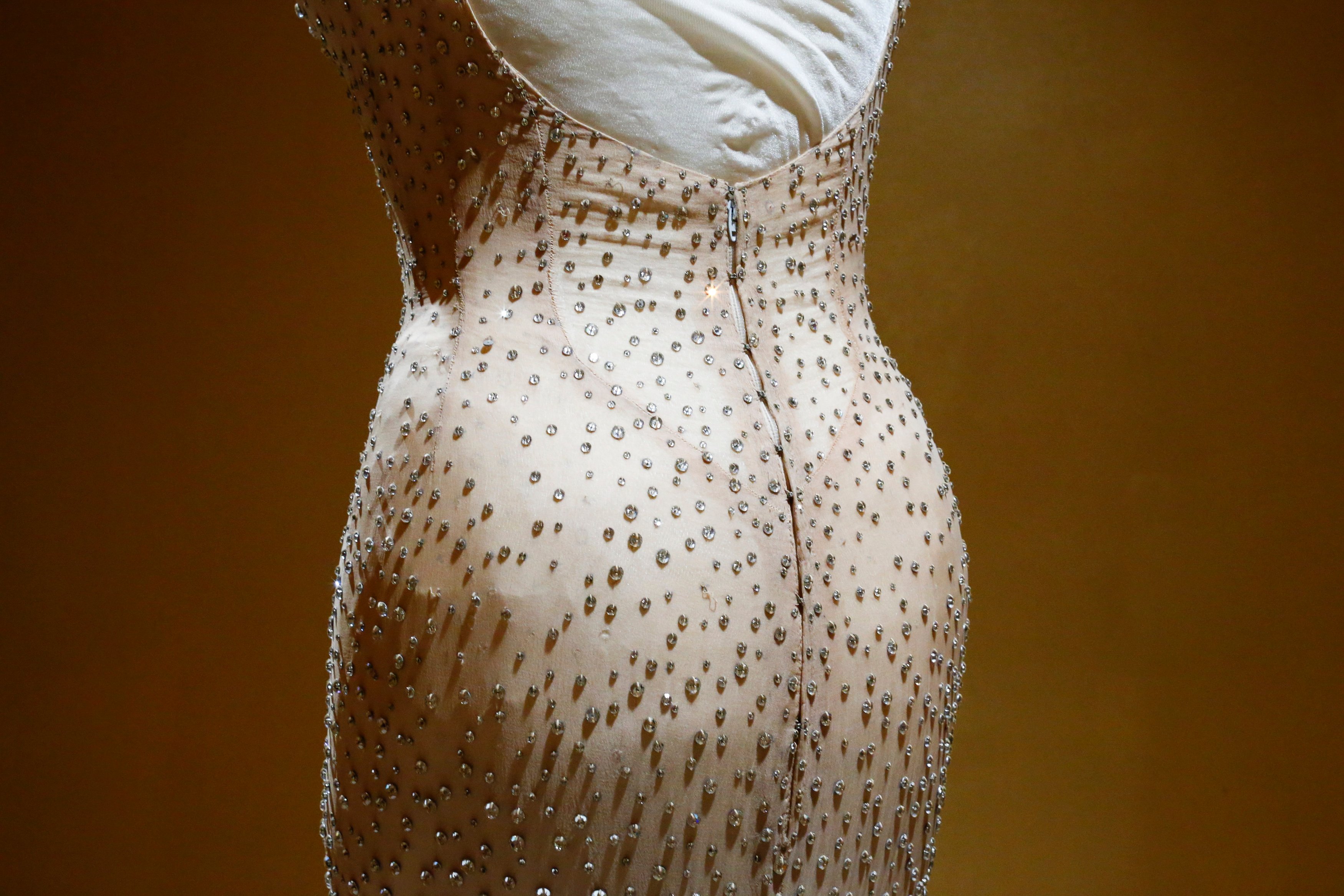 Since the event, rumors have swirled that the back of the famed dress was left open to accommodate Kardashian's body better. While she has not confirmed that, it would be a reasonable explanation for how she wore a dress designed for someone with markedly different measurements. Kardashian only wore the dress briefly for the event. She changed into a replica after walking the steps. 
Fans think its time to stop referring to Marilyn Monroe as plus-sized 
For decades, fans and industry insiders have dubbed Marilyn Monroe a plus-sized woman. Over the years, plenty of arguments has been made for the label. Some fans note that the Some Like It Hot star wore a size 16. The fact that we know what size clothing she wore and her hourglass figure likely play into the illusion that Monroe was plus-sized. Technically, she was not.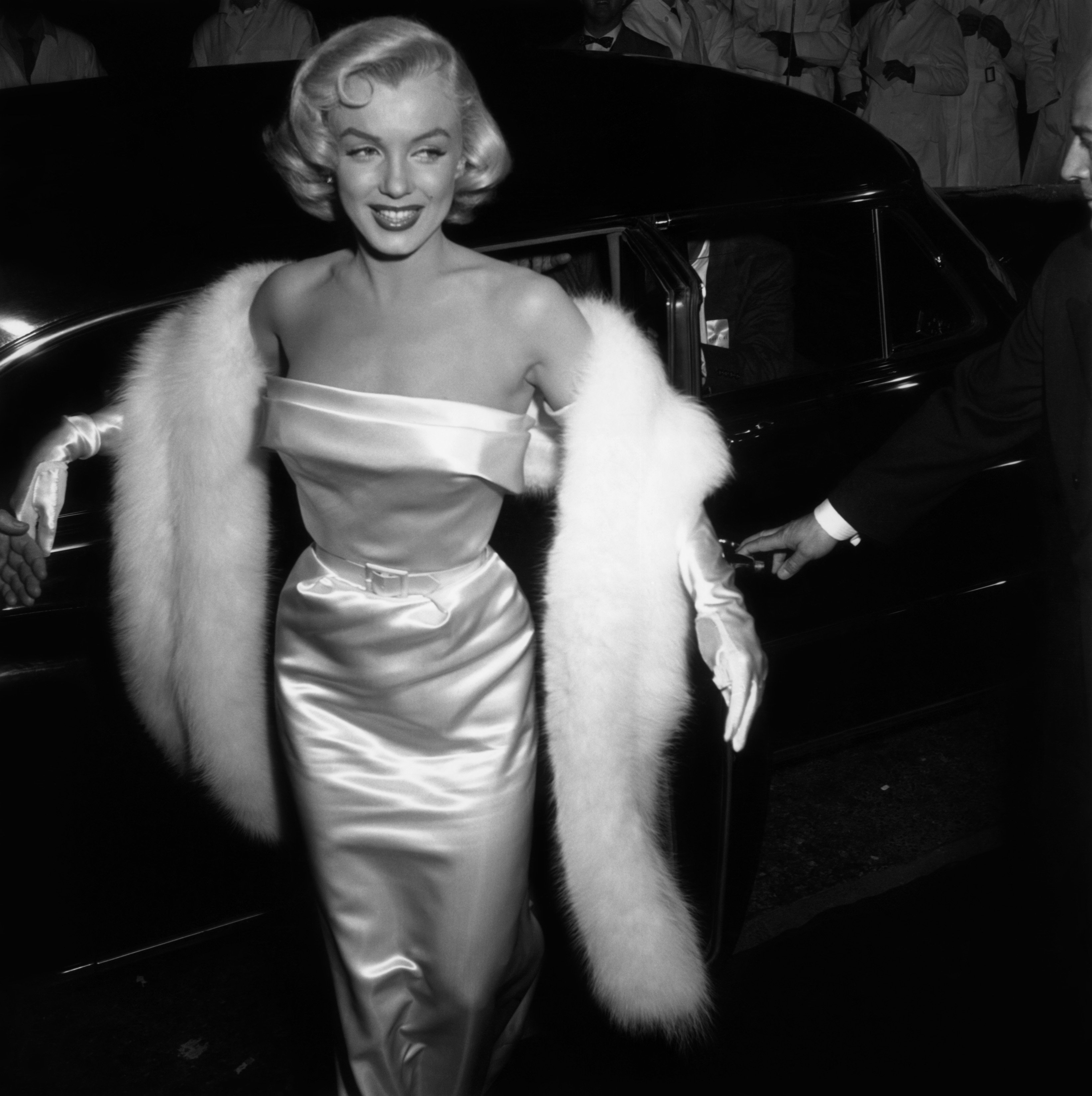 A size 16 in the 1960s is markedly different than a size 16 in 2022. Sizing has changed substantially since Monroe's time. In the 1960s, women's clothing started at size 8. Clothing manufacturers added sizes 0 to 6 decades later for vanity purposes. In modern-day sizes, Monroe would wear roughly a size 6, depending on the material and the garment's cut.