Kim Kardashian West Finally Reveals Her Favorite Vegan Meal
Kim Kardashian West eats a mostly plant-based diet. And every once in a while, she lets fans in on one of her favorite dishes. The KKW Beauty founder has a personal chef to help her out with her meals, and she recently let fans in on which vegan dish is her absolute "fave."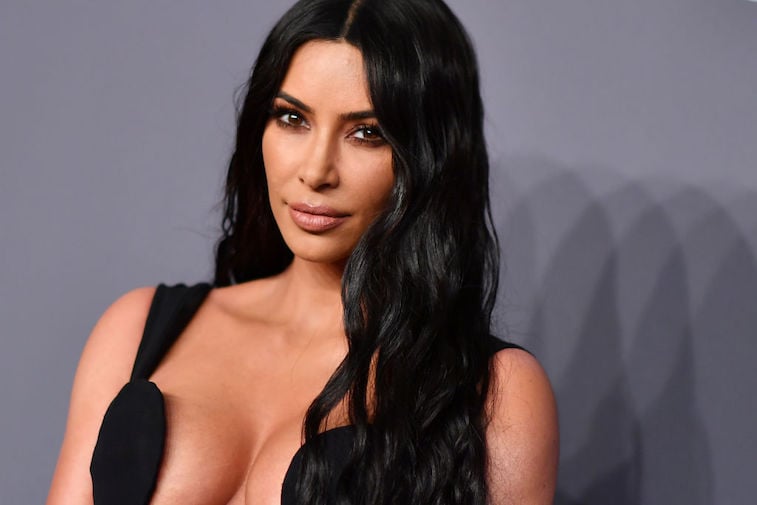 The Kardashians care a lot about staying healthy
The Kardashian family has become known for eating way too many salads. The sisters are often spotted eating salads in nearly every scene involving food, but there's much more to their wellness than just that. The women all have personal trainers, too (many of them work with the same trainer), and most hit the gym a whopping six days per week.
Kardashian West has told fans that she works out for 90 minutes each morning and usually wakes up around 5:30 a.m. to get her workout in before her little kids wake up.
Kardashian West only eats plant-based at home
When Keeping Up With the Kardashians first premiered, the women all ate healthily, but they weren't exactly sticking to specific diets. These days, though, things have changed. Kourtney Kardashian now eats all-natural foods, and she's experimented with going gluten and dairy free.
Kardashian West has also taken on new eating habits — she now eats almost exclusively plant-based. The Skims founder once took fans on a tour of her massive refrigerator (after some controversy), which was filled with all plant-based options. However, she did note that she only eats entirely plant-based while at home. Kardashian West still likes to indulge in some non-vegan treats, such as a very specific ice cream cone when she visits New York City.
She recently revealed her favorite vegan meal
Kardashian West recently took to her Instagram story to reveal her favorite vegan meal to followers. She posted a photo to her Instagram story of zucchini chips (or fries) alongside a Beyond burger with the caption, "My fave vegan meal!"
Kardashian has raved about other meals in the past, including the vegan tacos her family eats once per week. She even convinced Scott Disick to try the tacos (Disick is not a vegan, and he was thoroughly impressed.) Kardashian also eats plenty of greens and tries to vary her meals each week to keep things interesting.
For the most part, her kids eat vegan, too
Kardashian West doesn't typically prepare her own meals. Her home actually has two kitchens: One regular kitchen where her family eats and one commercial where her personal chef, Marina, prepares the family's meals. Marina is the one who came up with the vegan tacos recipe, and certainly, having a personal chef makes it easier to stick with the plant-based diet.
For the most part, Kardashian West's kids also eat plant-based meals. However, her oldest child, North, does enjoy fish and considers herself a pescatarian. It's unclear if Kardashian West will ever change her eating habits, though as long as Marina keeps preparing tasty meals, she'll probably stick with a plant-based diet.