Kim Kardashian West and Kanye West Divorce: Everything That's Happened Since Their Split
Kim Kardashian West filed for divorce from Kanye West in February 2021. Since then, the pair have had a lot going in their lives. From striking up new relationships to making adjustments to their post-breakup lifestyles, there has yet to be a dull moment in the stars' everyday happenings since their split.
Ever since Kim Kardashian West filed for divorce from Kanye West in February 2021, a lot has happened in their lives. From the reality star rumored to be dating CNN correspondent, Van Jones, to the rapper recently striking up a relationship with Bradley Cooper's ex Irina Shayk, there has yet to be a dull moment in the former couple's daily happenings post-breakup.
Need a little refresher on everything that's happened so far? Read on to find out.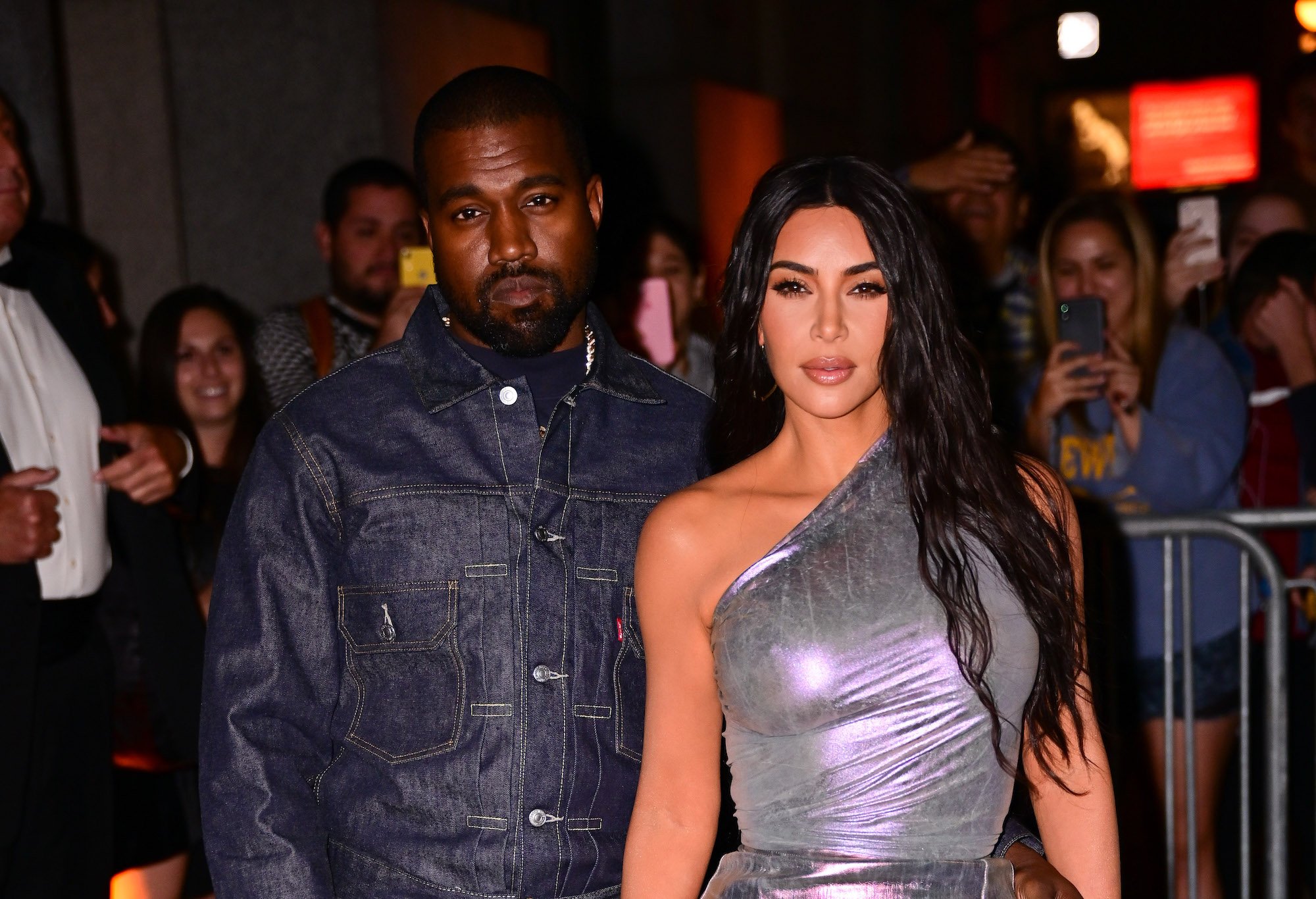 Kanye West changed all of his phone numbers
In case you haven't been following Kardashian West and West's impending divorce, the reality star filed documents to legally separate from her husband of six years on February 19, 2021.
According to Page Six, the SKIMS founder filed for joint legal and physical custody of the couple's four children: daughters North, 8, and Chicago, 3, and sons Saint, 5, and Psalm, 2. The outlet also reported that the rapper had accepted the custody arrangement and that the pair were committed to co-parenting their kids.
But despite their plans to still raise their children together, West officially cut himself off from Kardashian West before she filed for divorce.
According to insiders, the "Flashing Lights" rapper changed all his phone numbers and told the Keeping Up With the Kardashians star that she could only contact him through his security.
However, the pair continue to communicate when it comes to their kids.
"[Kim] trusts him around the kids. He loves them and is seeing a lot of them," a source told Page Six in March 2021. "She leaves the house and he arrives and hangs out with the kids. They have an army of nannies so the transition is easy."
Kanye West responded to Kim Kardashian West's divorce filing
In April 2021, two months after Kardashian West's initial divorce filing, West responded to her petition with one of his own.
According to documents obtained by Us Weekly, the rapper filed paperwork seeking joint legal and physical custody of his and Kardashian's four kids. He cited "irreconcilable differences" as the reason for their split, which Kardashian West mentioned in her paperwork.
As for finances, both Kardashian West and West requested that the judge terminate the court's ability to award spousal support to one another. The outlet also reports that the reality star asked the court to enforce their prenup.
The final episode of 'Keeping Up With the Kardashians' aired on E!
Three months after Kardashian West split from West, Keeping Up With the Kardashians fans finally got to hear her side of the story when she opened up about their breakup on the show.
During part one of the two-part series finale, the SKIMS founder cried to her sisters about the state of her marriage.
"He deserves someone that can go support his every move and go follow him all over the place and move to Wyoming," the mother of four said. "I can't do that…. I feel like a f——— failure that it's, like, a third f———marriage. I feel like a f——— loser. But I can't even think about that. I want to be happy." 
In the second part of the finale, Kardashian West opened up to her mom, Kris Jenner, about how she has no one to share her life with anymore.
"I never thought I was lonely. I thought I could just have my kids and my husband moves state to state and I'm on this ride with him and I was OK with that," she explained to Jenner. "But turning 40 this year, I was like, No, I don't want a husband that lives in a completely different state."
Kardashian West continued, "I used to think that [living apart] was when we were getting along the best, but to me that's sad and that's not what I want. I want someone where we have the same shows in common. I want someone that wants to work out with me."
Kanye West unfollowed the Kardashians on social media
Around the same time the KUWTK series finale aired, West signaled on social media that things between him and Kardashian West haven't gotten any better.
On June 11, the "Famous" rapper made headlines after he quietly unfollowed his ex-wife and her famous family on Twitter, per Buzzfeed.
Though he has officially cut ties with the Kardashian-Jenners on Twitter, Kardashian West is still the only person West continues to follow on Instagram. Although, that could change in the future.
So, there you have it. Everything that has happened since Kardashian West and West called it quits.
Nothing more has taken place as of this writing, but we're sure we will hear more about the former couple's impending divorce moving forward.