Kim Kardashian West and Pete Davidson Take Their Romance to the Bahamas
Kim Kardashian West and Pete Davidson are taking their romance international with a New Year's trip to the Bahamas. Here are all the details we know about the hot new couple's trip so far, including what the reality star's husband, Kanye West, is doing.
Kim Kardashian West and Pete Davidson have been dating amid her divorce from Kanye West
Pete Davidson and Kim Kardashian West hit it off when the reality star hosted Saturday Night Live on Oct. 9, 2021. Fans started speculating on a romance between the two when they shared an on-screen kiss during a skit.
Since then, Davidson and Kardashian West have been spotted together multiple times. They have gone on dates in California, where Kardashian West lives with her four children, and in Davidson's hometown of Staten Island, New York. 
Kardashian West is in the process of divorcing rapper Kanye West, who has made several public pleas for the Keeping Up with the Kardashians star to take him back. But court documents related to their divorce say, "Irreconcilable differences have led to the irremediable breakdown of the marriage, and there is no possibility of saving the marriage through counseling or other means."
Kim Kardashian West and Pete Davidson are reportedly on vacation in the Bahamas
The SNL star and the SKIMS founder are taking their romance international. The couple was spotted boarding a plane to the Bahamas on Monday, Jan. 3. They are getting some time away together after allegedly spending New Year's Eve apart.
"Kim and Pete are on vacation spending time together," a source told ET. "The two weren't able to ring in the new year since she was with her family in California and Pete was hosting his NYE special in Miami."
The source shared that the pair may not get to spend a lot of time together in the upcoming months. "They have a busy couple of months coming up with her company rebrand and Pete filming various projects," the source revealed. "So they wanted to take some time to spend together before things ramp up."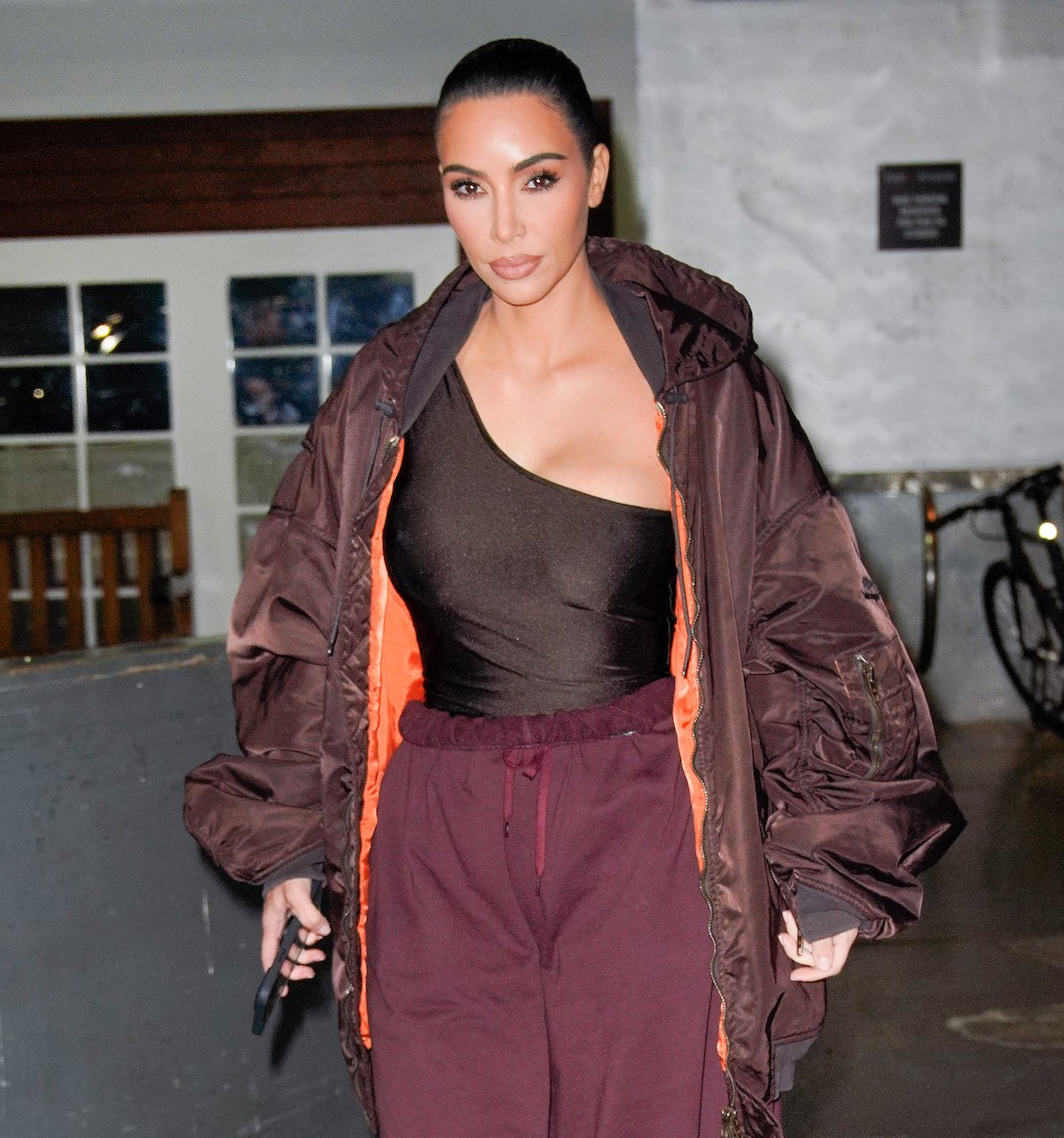 Kanye West is busy dating 'Uncut Gems' star Julia Fox
Until recently, rapper Kanye West was making public pleas for Kim Kardashian West to reconcile with him. He said that God would reunite him with the shapewear mogul and that Kardashian West is still legally his wife since the divorce process hasn't ended yet.
But it seems like West has decided to move on in the New Year. On Jan. 1, he was spotted dining out in Miami with actor Julia Fox. The 31-year-old is best known for starring in the 2019 Adam Sandler comedy-crime drama Uncut Gems.
According to TMZ, a source said that West's date with Fox was "nothing serious," but the Donda rapper is "embracing single life" and "seems happier now than he has in a long, long time."
RELATED: Kim Kardashian West and Pete Davidson Double Date With Scott Disick and a Mystery Woman to See 'Spider-Man' Movie