Kim Kardashian West Questions Kourtney Kardashian and Addison Rae's Close Relationship on 'KUWTK'
Many people have questioned Kourtney Kardashian and Addison Rae's relationship from the moment they started hanging out. The two just seem so different at first glance that it's been hard for some to make sense of their friendship, including Kim Kardashian West, apparently.
In a teaser trailer for the upcoming episode of Keeping Up With the Kardashians, the KKW Beauty founder admits she was also stunned over how close her sister had gotten to the Tik Tok star. She even sets out to find out more information about the two, questioning people like Kourtney's son 11-year-old Mason Disick about their bond.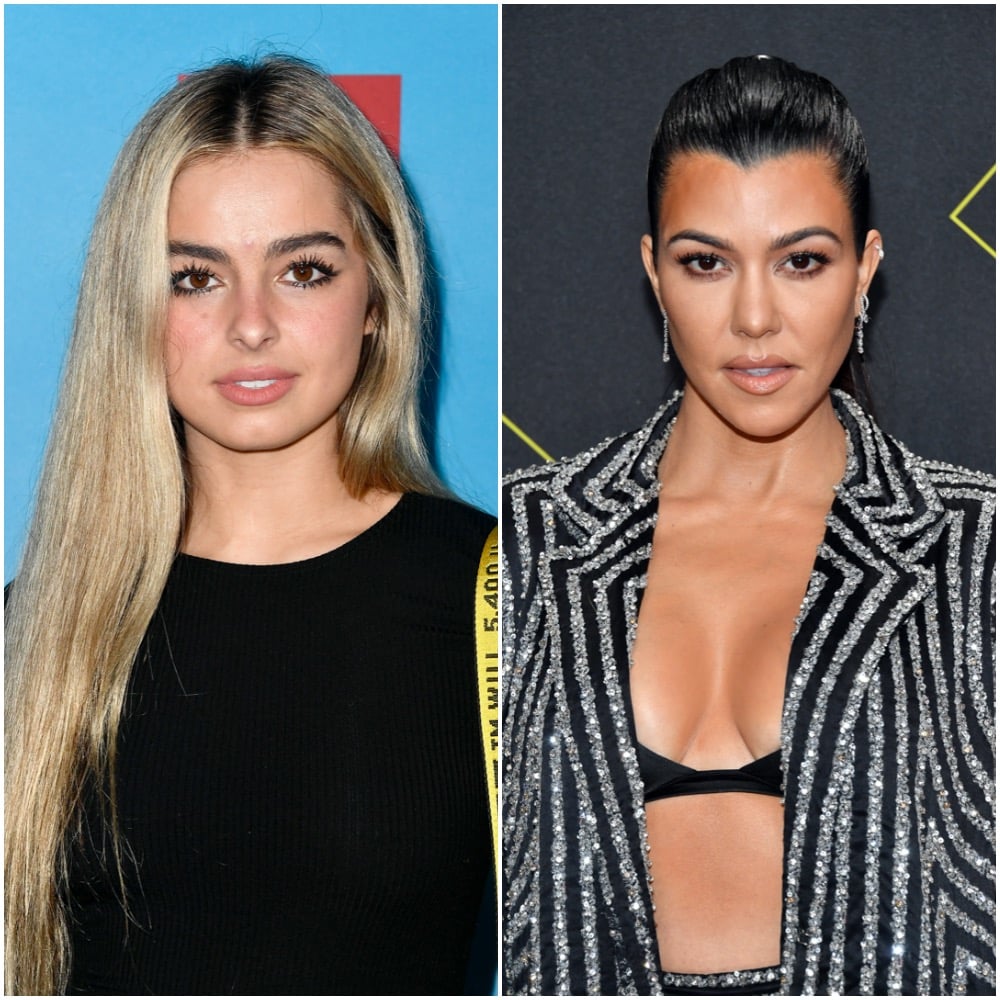 Kourtney Kardashian and Addison Rae have turned heads over their relationship
As Rae explained on The Tom Ward Show, she and Kourtney met in early 2020 and quickly hit it off.
"We had surprised Mason, because Mason liked my videos on TikTok. Then I kind of just stuck around and we got really close," she said.
Throughout the summer, the two often appeared together in photos and videos shared on their respective Instagram pages. Their relationship garnered lots of side-eye mostly due to the age difference between them (Rae is 20 while Kourtney is 41). But perhaps that's what makes them click. Rae told Us Weekly that Kourtney is able to give her good advice and Access that she teaches "her a TikTok dance every now and then."
Still, some find it a little strange
When it comes to Kardashian West, she says her curiosity stems from the fact that "Kourtney's not really like this with her other girlfriends."
In one scene from KUWTK, she sits down for a meal with Disick and Khloé Kardashian, where the sisters prod him on her hangouts with Rae. When she asks where Rae sleeps when she comes over, Disick tells her they share a room, stunning the reality stars.
Fans will have to wait until KUWTK airs to see how Kourtney reacts, but she previously shut down critics of their friendship.
When one Instagram user criticized her back in September 2020 for being 41 and "hanging around with 19 year olds in swimming pools," Kourtney hit back saying, "Do you suggest a better place. I'm looking for ideas…" 
Rae also addressed the criticism in an interview with Entertainment Tonight, telling the outlet that, despite what people think, they really do have a genuine friendship.
"Kourtney and I just happen to have a great friendship, which is really fun," she explained. "She's been a great person to have in my life. She said in my YouTube video that I had great energy that she liked to be around. I think she has great energy as well and she has so much experience in her life that I can really just look at and kind of learn from."
If you want to see more of their relationship, tune in to KUWTK on Thursday, April 8 at 8 p.m. ET.