Kim Kardashian West Seen Crying While Talking to Kanye West on Wyoming Trip
Kim Kardashian and Kanye West haven't been seen together ever since some time before the Yeezy designer's headline-making campaign rally. But on Monday, July 27, the pair reunited at their second residence in Cody, Wyoming. Neither of them has said anything about the trip, but it appeared to be an emotional reunion in photos obtained by multiple media outlets.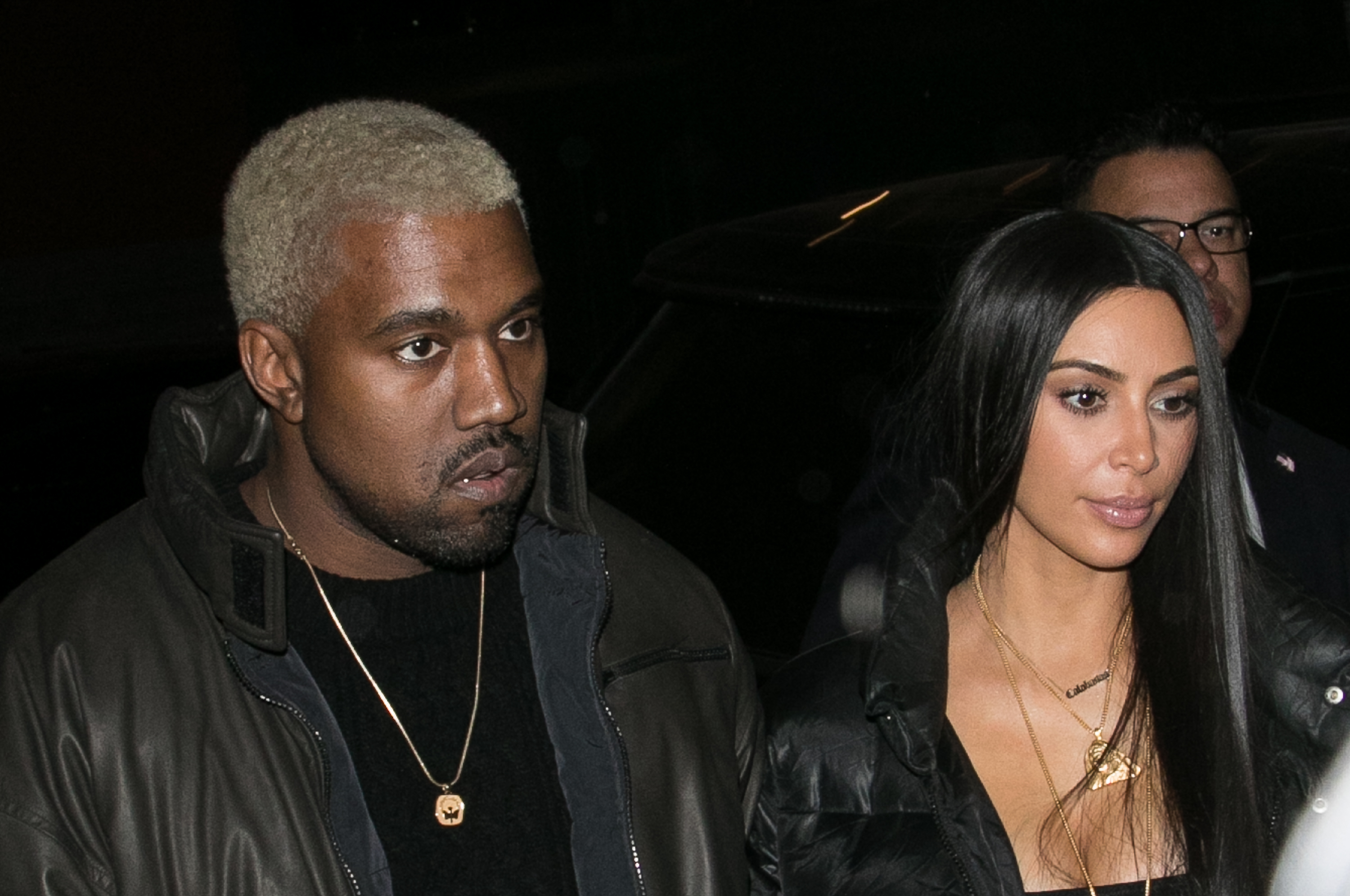 The past few days have reportedly been tough on Kim Kardashian and Kanye West
The drama started on July 19 when West held his first rally for his 2020 presidential campaign. Throughout the event, he made several stunning comments, including that he and Kardashian West considered aborting their eldest daughter, North, 7. (The couple also share three other children: Saint, 4, Chicago, 2, and Psalm, 1.)
As more and more news outlets began to report on the rally, West went on a Twitter tirade in which he blasted his wife and Kris Jenner and accused them of trying to "lock [him] up." He continued to vent about the pair in the days that followed and even said he had been trying for years to divorce Kardashian West, whom he married in June 2014 following a two-year relationship.
The reality star kept quiet for days before sharing a letter on Instagram in which she said West had been struggling with bipolar disorder and asked for compassion. He did not confirm or deny her claims. However, he later offered an apology to her on Twitter.
Kim Kardashian West's trip to Wyoming
After days of reportedly being blocked from visiting, Kardashian West reunited with her husband on July 27. The Daily Mail published photos showing the two riding in a car together and talking upon her arrival. The reality star appeared to be distressed and crying in several photos as she and West presumably hashed out the latest drama.
"As soon as Kim got to the ranch, she and Kanye came out together in his car," a source told People of the trip. "[Kim] is very emotional about everything and also exhausted. She feels very hurt by Kanye. She has tried to reach him multiple times and he just ignores her."
So "she decided to fly to Cody to speak to him in person," according to the source. "She doesn't want to be ignored anymore … It's all a bad situation."
The status of Kim Kardashian and Kanye West's marriage
It's unclear if West is actively seeking a divorce as he said in his tweets. But a source told Us Weekly in a report published on July 28 that the topic had definitely come up in the past.
"Kim is not leaving the relationship because of this current situation, but before this situation, over the last three months or so, they had been talking about divorce," the source claimed. "Kim has wanted to make this marriage work and so has Kanye. They both still love each other and there is still some interest in making this marriage work but in recent months it has looked way less likely."
But at the same time, the source noted: "There is no conversation about divorce until he's able to be in a better mental space. Really, there's little to no contact between Kim and Kanye right now."
TMZ reported on July 25 that West went to see a doctor for anxiety but left due to overcrowding. Later in the day, he reportedly had an ambulance come to his home and was told by EMTs "he was not in danger."