Kim Kardashian West Says She Still Has 'Love' for Kanye West Amidst Their Impending Divorce
Kim Kardashian West may have filed for divorce from Kanye West, but that doesn't mean that her love for him has vanished.
In honor of the rapper's 44th birthday on June 8, the Keeping Up With the Kardashians star penned a sweet message to him on Instagram, making it clear that despite their split, he continues to hold a piece of her heart.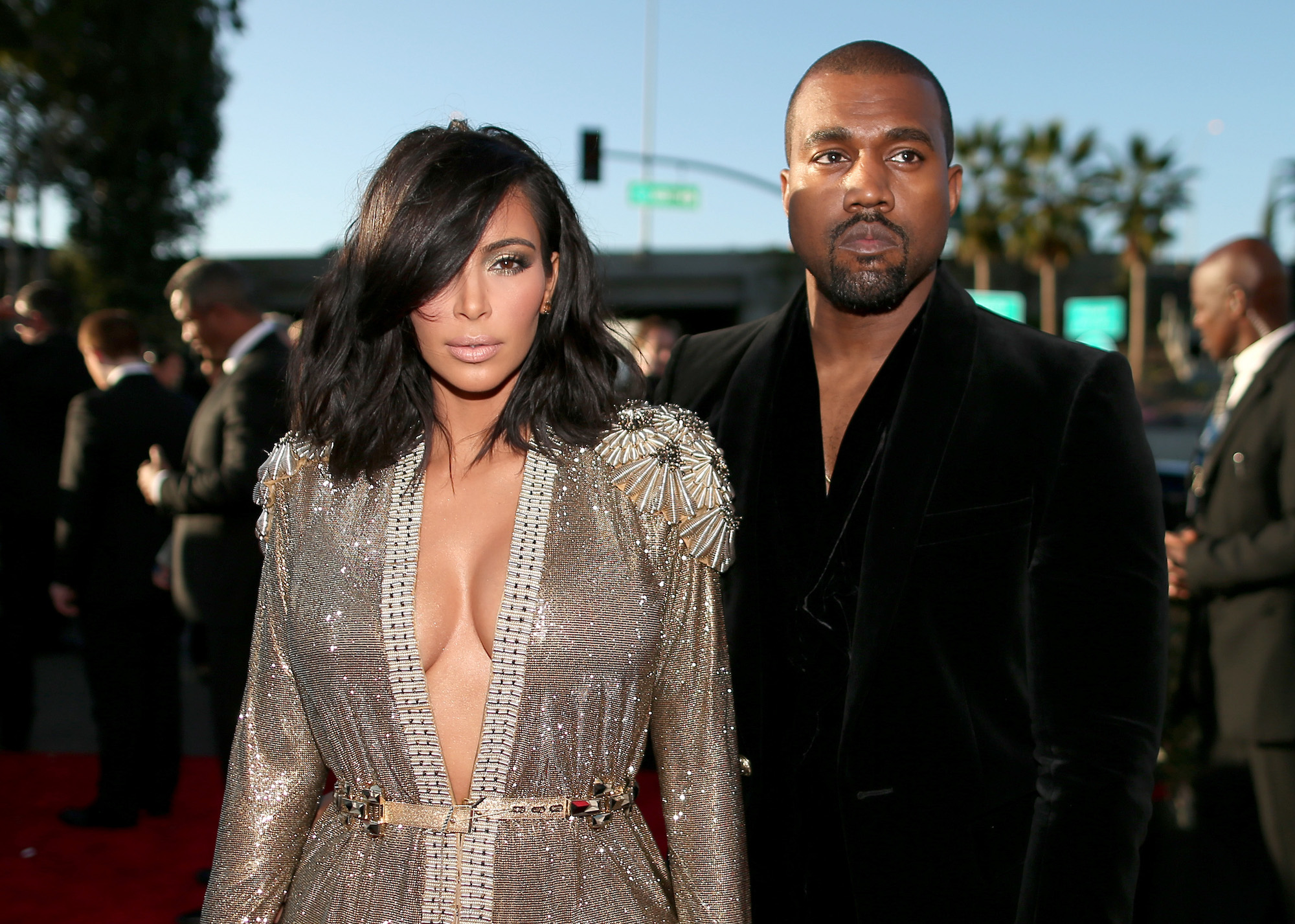 Kim Kardashian West filed for divorce from Kanye West after a turbulent 2020
Kardashian West and West have experienced many ups and downs together throughout their marriage. But 2020 was a different ballgame as the couple found themselves going through a string of marital issues that ultimately tore their union apart.
It all started in July 2020 when the Yeezy designer, who was diagnosed with bipolar disorder in 2017, went on a controversial tangent during his headline-making presidential campaign. After that, West went on a wild Twitter rant during which he called out Kardashian West and her famous family for trying to "lock [him] up" for his behavior.
Though West later apologized for his actions, he and Kardashian West continued to experience problems in their marriage, even after putting in some work to resolve their issues. In the end, their attempts to keep their marriage intact proved to be unsuccessful as the couple went on to live separate lives.
RELATED: Will Kim Kardashian West Keep Her Last Name After Divorcing Kanye West?
Related post url: 
On February 19, 2021, Kardashian West officially filed for divorce from the "Flashing Lights" rapper after six years of marriage, marking the end of their love story.
Kim Kardashian West and Kanye West are still family
Despite Kardashian West and West going their separate ways, the reality star still loves her estranged husband and proved that when she marked his 44th birthday on social media.
On June 8, the SKIMS founder shared a family photo of her and West with kids on Instagram. She captioned the sweet snapshot, "Happy Birthday. Love U for Life."
Kardashian also shared a slew of photos of West to her Instagram Stories, including one of him as a kid, one of them together, and another of him with their four children: North, 7 1/2, Saint, 5, Chicago, 3, and Psalm, 2.
The birthday shout-out comes a little less than a week after Kardashian West opened up about her split from the rapper during an episode of KUWTK.
RELATED: Kanye West Just Reacted to Kim Kardashian West's Divorce Filing With His Own Paperwork
Related post url: 
"I just honestly can't do this anymore," she told her sisters Kylie Jenner, Kendall Jenner, Khloé Kardashian, and Kourtney Kardashian in a flashback clip. "Why am I still in this place where I'm stuck for years? Like, he goes and moves to a different state every year. I have to be, like, together so I can raise the kids. He's an amazing dad, he's done an amazing job."
She continued, "I just think he deserves someone who will support his every move and go follow him all over the place and move to Wyoming. I can't do that. He should have a wife that supports his every move and travels with him and does everything, and I can't. I feel like a f*cking failure. It's my third f*cking marriage. Yeah, I feel like a f*cking loser. But I can't even think about that. I want to be happy."
Kim Kardashian West will always love Kanye West
Now that she has filed for divorce, Kardashian West is reportedly happy to be moving forward without West.
"Kim is having a lot of fun right now. She feels free and is a lot happier," the source told E! News in April 2021. "It's a new era for Kim. She has been loving going out with friends, meeting new people, and really being out and about again."
But despite ending their marriage, the reality star's fondness for her estranged husband has far from faded as Us Weekly reports that she "still has love for Kanye."
So even though it's the end of an era for KimYe, one thing is for sure: they will always be love between them.