Kim Kardashian West, Travis Barker Had an Affair, His Ex Shanna Moakler Claims
Did Travis Barker have an affair with Kim Kardashian West before he started dating her sister, Kourtney Kardashian?
That's what the Blink-182 drummer's ex-wife, Shanna Moakler, seemingly accused him of in an alleged text that recently surfaced online. Since this surprising rumor made headlines, many want to know whether or not Moakler's claims are valid. Here's what we know so far.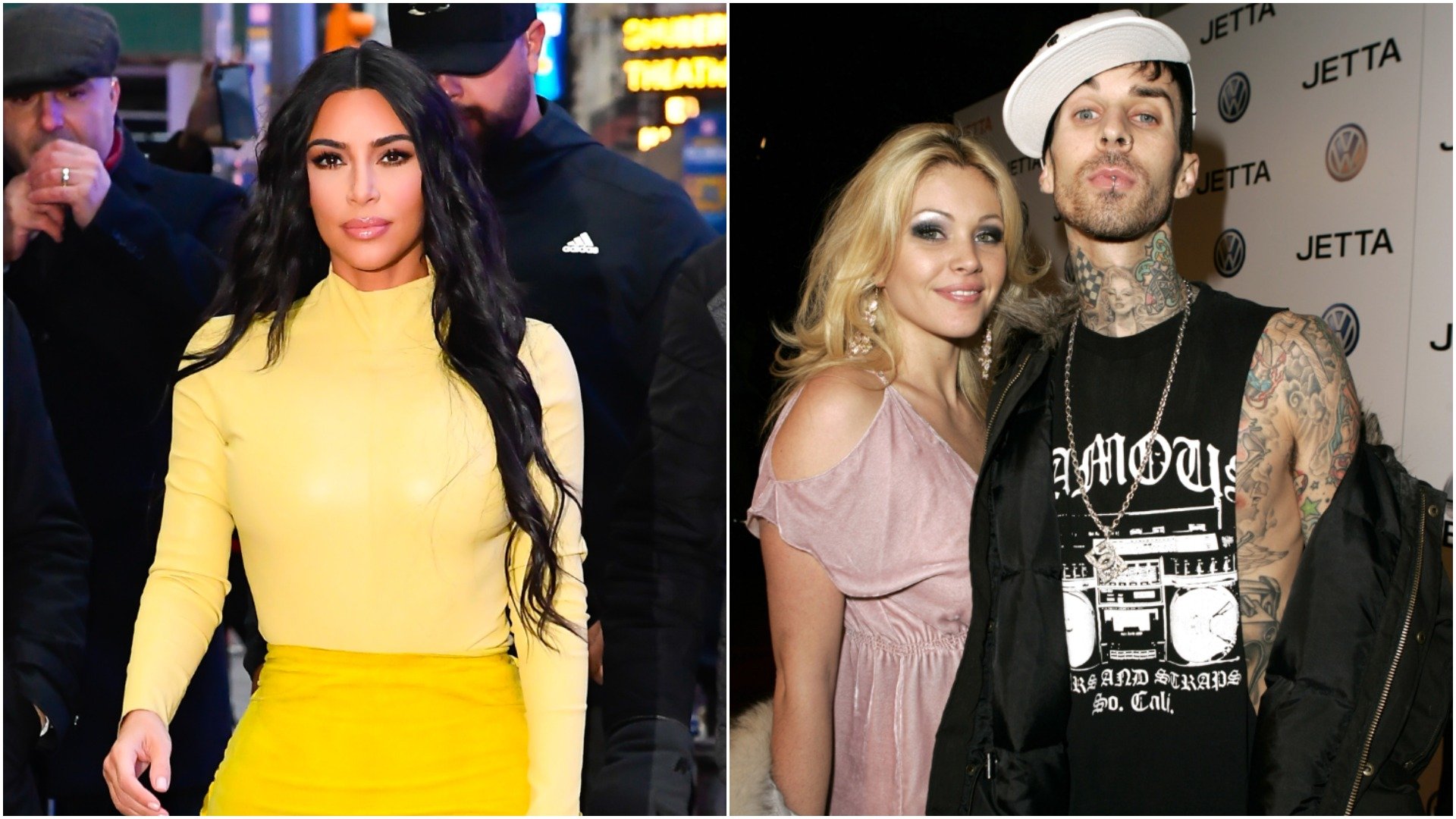 Shanna Moakler allegedly claimed that Travis Barker cheated on her with Kim Kardashian West
After Barker and Moakler separated in 2006, the former beauty queen revealed that their reality show, Meet the Barkers, wrecked their marriage.
"I think the show destroyed our relationship," Moakler explained in the drummer's autobiography, Can I Say, via Radar Online. "I think he was afraid he was going to be looked on as a reality star. So when the cameras stopped rolling, he distanced himself from me in every way that he possibly could."
While it was believed that their reality show was the main reason behind their split, Moakler is now claiming that infidelity played a part in her and Barker's 2008 divorce.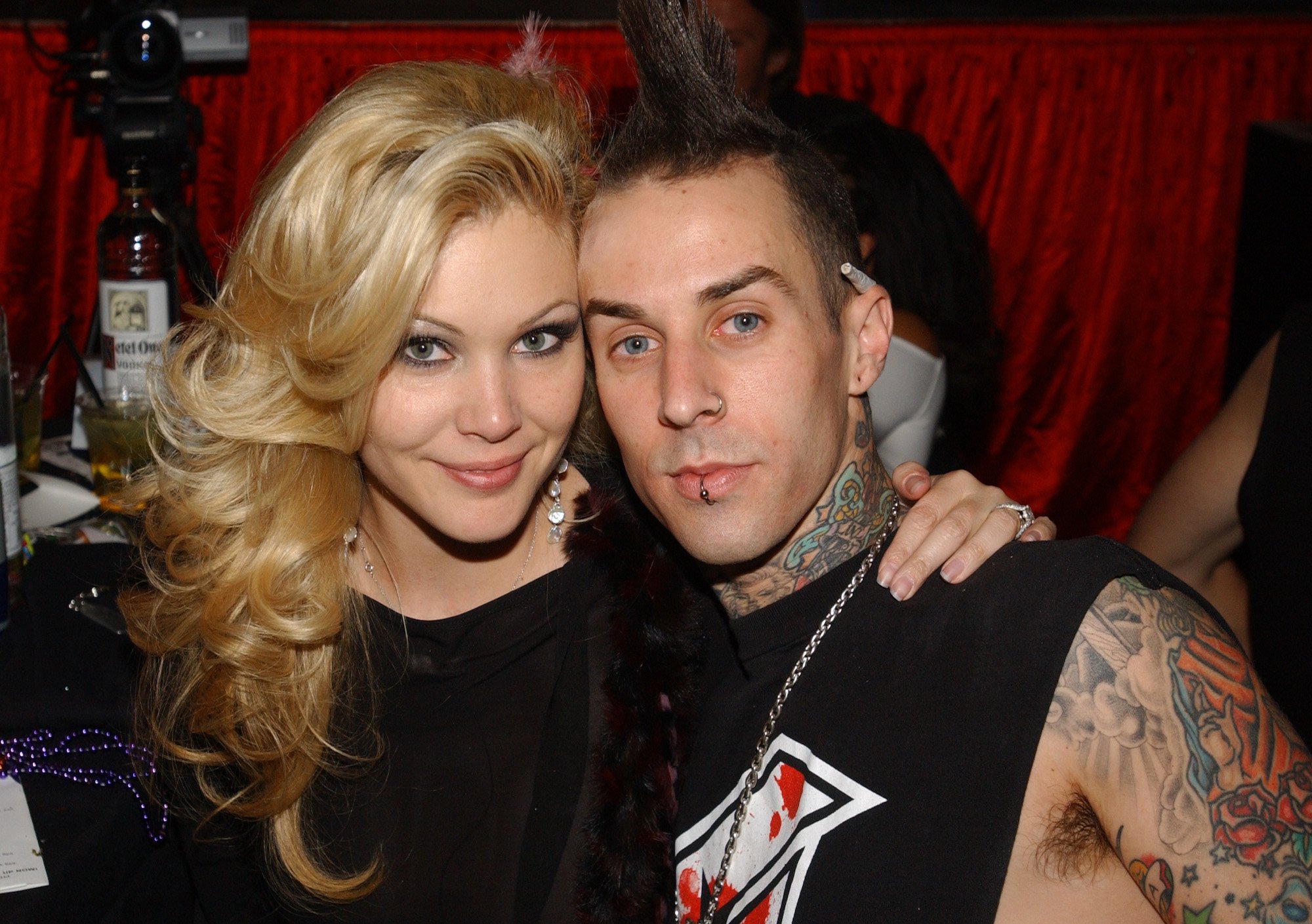 RELATED: Why Travis Barker's Ex, Shanna Moakler, Calls His Romance With Kourtney Kardashian' Weird'
During the weekend of May 14, the couple's daughter took to her Instagram Story to blast the model for being an "absent" mother by sharing a screenshot of an alleged DM written by Moakler.
In a screengrab of the message, Moakler claimed that in addition to Barker being "emotionally abusive," he was also unfaithful, writing that he'd cheated on her with Kardashian West while they were still married.
"I divorced Travis because I caught him having an affair with Kim!" the message read. "Now he's in love with her sister… It's all gross… I'm not the bad guy!"
Neither Kardashian West nor Barker's reps returned a request for comment about the affair claims by the time of publication.
Sources say Shanna Moakler's alleged claims are false
While this would obviously be huge news if it were true, insiders say that these alleged claims are completely false.
A source told Page Six on May 17 that Barker and Kardashian never had an affair.
"Travis and Kim have never had a romantic relationship," a source close to the SKIMS founder explained. "They were friends who met through Paris Hilton and that is also how Kourtney and Travis were introduced."
Meanwhile, another source slammed Moakler for "spreading lies" and "dragging" Kardashian West into the drama.
"It's a shame that she continues to spread lies because she is clearly bitter her ex is happy and has moved on," the insider said. "It's extremely hurtful to her kids how she is behaving. Hopefully she gets the help that she needs and can eventually find happiness."
Travis Barker has always had a thing for Kourtney Kardashian
Though Barker had admitted to finding Kardashian West attractive when he met her back in the 2000s, insiders note that he's always had strong feelings for Kourtney Kardashian.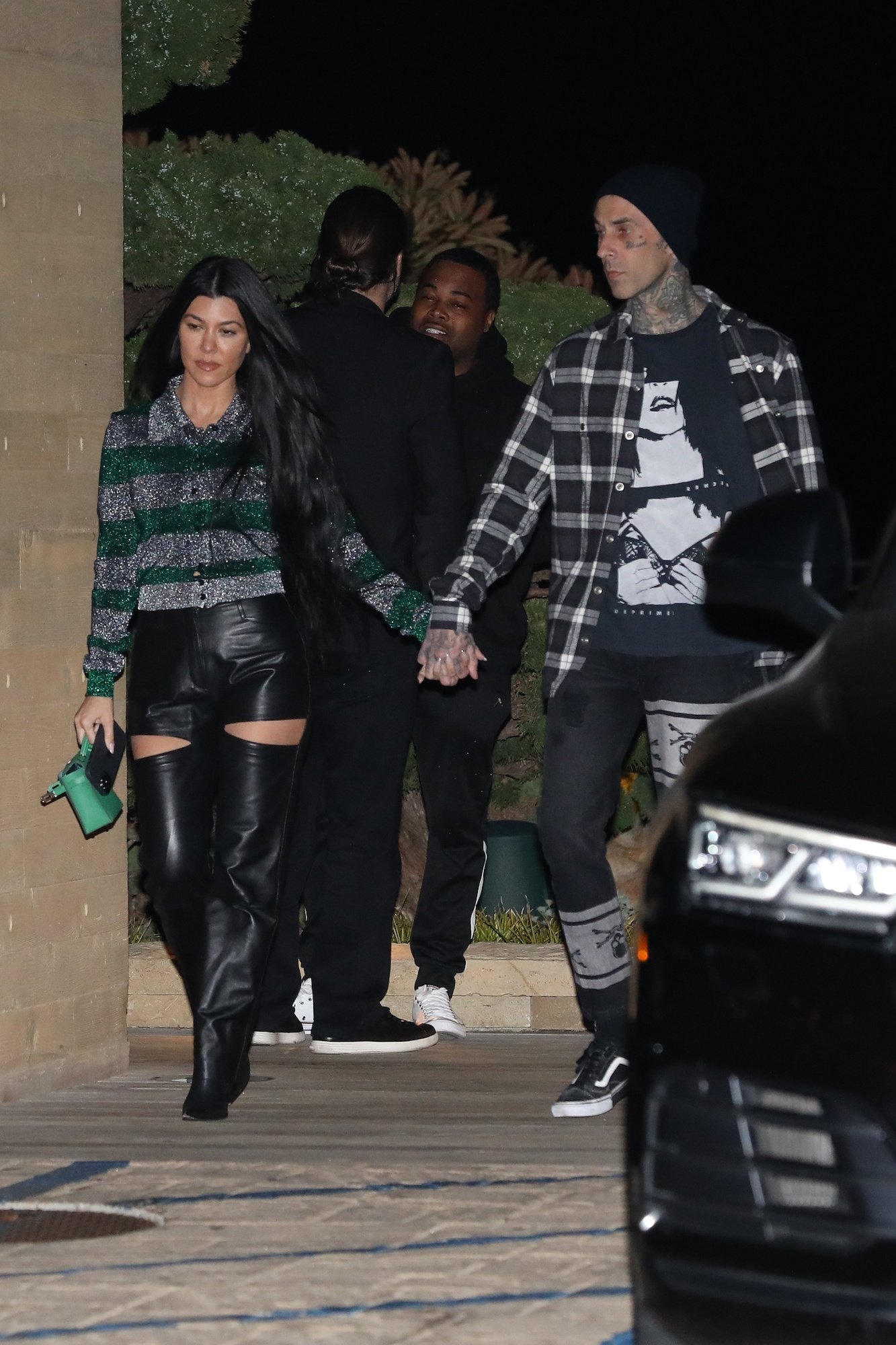 RELATED: Kourtney Kardashian Isn't 'Considering' Marrying Travis Barker Because of Scott Disick, Report Says
"Anyone who is close to them has always known that Travis has been in love with Kourtney for forever [not Kim]," a source previously told Page Six. "They are madly in love and best of friends. Everyone in their circle couldn't be happier for them."
Those who've been following Kardashian and Barker's love story know that the two were friends for years before they decided to give a romantic relationship a try.
Since going public with their romance early this year, the pair haven't shied away from showcasing their budding relationship on social media. The two have even dropped the "L" word, thus proving just how much they're smitten with each other.
In March 2021, E! News reported that the Poosh founder is "really happy" with Barker and is content with their growing romance.
"He's always wanted to date her, but she would brush it off, and they continued to just have a friendship," the insider shared. "Their relationship is going strong, and Travis has been treating her like a queen. He wants to do everything with her and is so excited about the relationship. It's going really well and Travis' kids love Kourtney."
The source added, "She's really happy and is having a lot of fun."