Kim Kardashian West Reveals She Was Mistaken for Kendall Jenner's Mom When They Were Younger
It turns out that people were calling Kim Kardashian West a "mom" long before she had kids of her very own.
While promoting KKW Fragrance's upcoming Kendall by KKW Fragrance collection with her sister Kendall Jenner, Kardashian West opened up about some of their childhood memories, including how she was frequently mistaken for the model's mother when they were younger.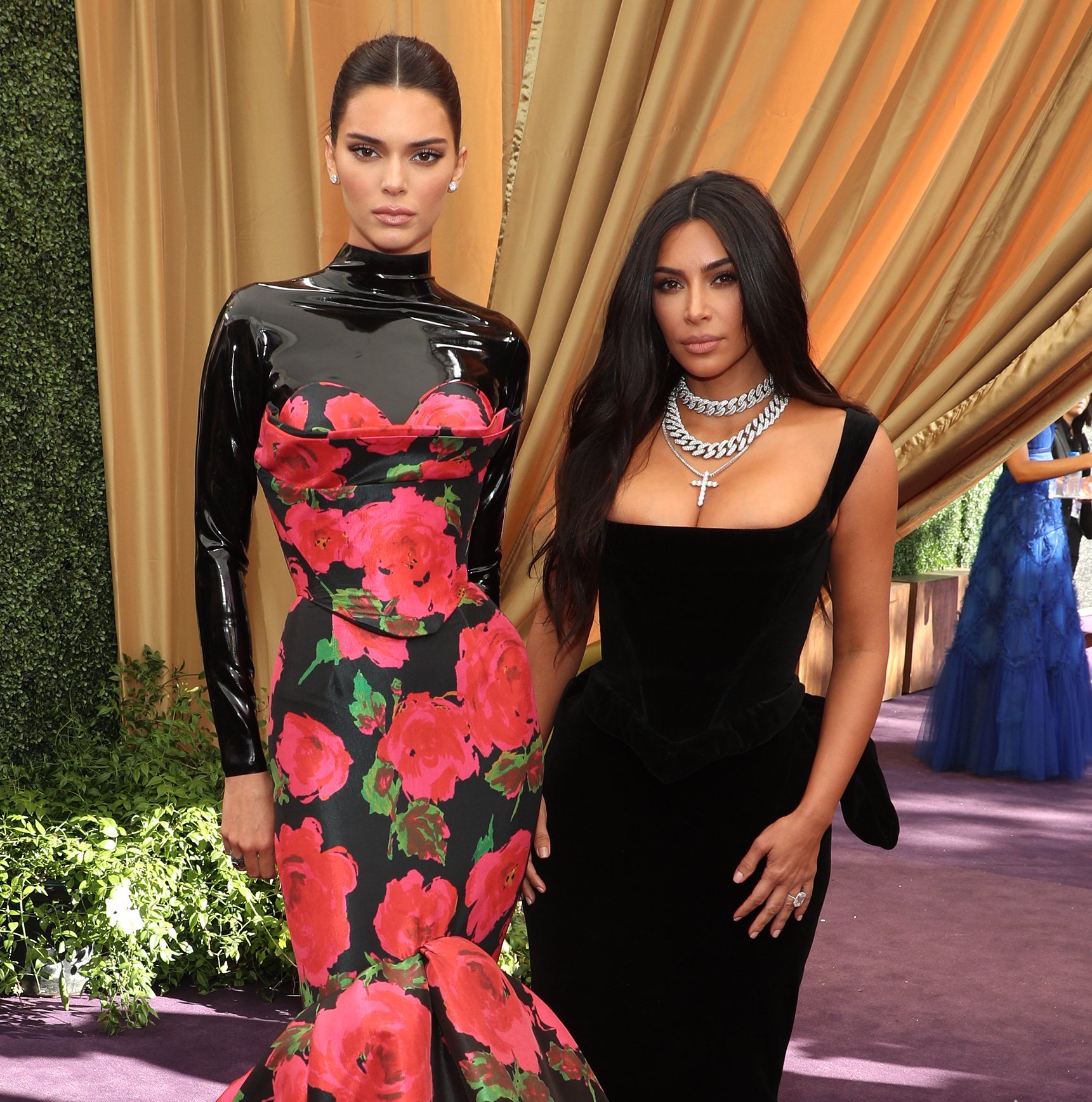 People assumed Kim Kardashian West was Kendall Jenner's mom
People have always thought Kardashian West and Jenner looked alike, but when they were younger, many were convinced the two were mother and daughter.
In a new video posted to the KKW Fragrance Instagram page, Kardashian West opened up about being mistaken for the supermodel's mother when she was a teenager.
"When she was born, or she was like, under a year old, I used to have to be her babysitter all the time when I was 16," the mother of four recalled, noting that she watched over her sister while Kris Jenner and Caitlyn Jenner were at work. "I would have to go and I would carry her in the stroller."
She continued, "Everyone thought she was my kid. "I was so grown, and I kind of secretly loved it."
Nowadays, with the Kardashians being as famous as they are, nobody is making that mistake anymore. "Now they think we're twins," Kardashian West joked. "Just kidding."
The Instagram video comes a few days after Kardashian West announced she was teaming up with Jenner on a new line of fragrances for her KKW Fragrance collection.
"Three new fragrances inspired by @KendallJenner's love of the outdoors and horseback riding," she wrote on her Instagram. "These fragrances are so different than anything that we've ever done before for KKW Fragrance. Kendall has completely different scents than me. They're so luxe and rich! Everyone that smells them has become addicted to these."
Kim Kardashian West and Kendall Jenner have always had a solid relationship
Though this is the first time we're hearing about Kardashian West being mistaken for Jenner's mom, it makes sense why the two were once looked at as mother and daughter.
Over the years, people have pointed out just how much the sisters look alike. In addition to that, Kardashian West and Jenner also have a really close relationship, which they've maintained since the beginning.
"My baby Kenny! I was 16 years old here and you weren't even a year old," Kardashian West wrote on Instagram in Nov. 2020 alongside a throwback photo of her holding Jenner as a baby. "I can't believe you're 25 years old now. I always couldn't wait to see what you would grow up to be like! LOL you were always my baby Kenny doll! I'm so happy all of our siblings found each other in this lifetime! Happy Birthday to the coolest and prettiest girl I know!"
Now that Jenner is an adult, she and Kardashian West have been developing a solid working relationship. Prior to their fragrance collaboration, Jenner modeled for the KKW Beauty mogul's SKIMS Valentine's Day collection.
From what we can tell, Kardashian West and Jenner make great business partners. But despite their recent collaborations, their relationship as sisters will always come first.