Kim Kardashian West's MET Gala 2021 Look Has Fans Thinking She and Kanye West Are Back Together
Kim Kardashian West appeared on the 2021 Met Gala red carpet wearing a cover-up, black ensemble that many think was confirmation she and Kanye West are back together.
Kim Kardashian West turned heads at the 2021 Met Gala. The Keeping Up With the Kardashians star returned to the coveted fashion event's red carpet wearing a covered-up, edgy look that people can't stop talking about online. While some are convinced Kardashian West embodied this year's Met Gala theme with her unique outfit, others think her look was more than just a fashion statement.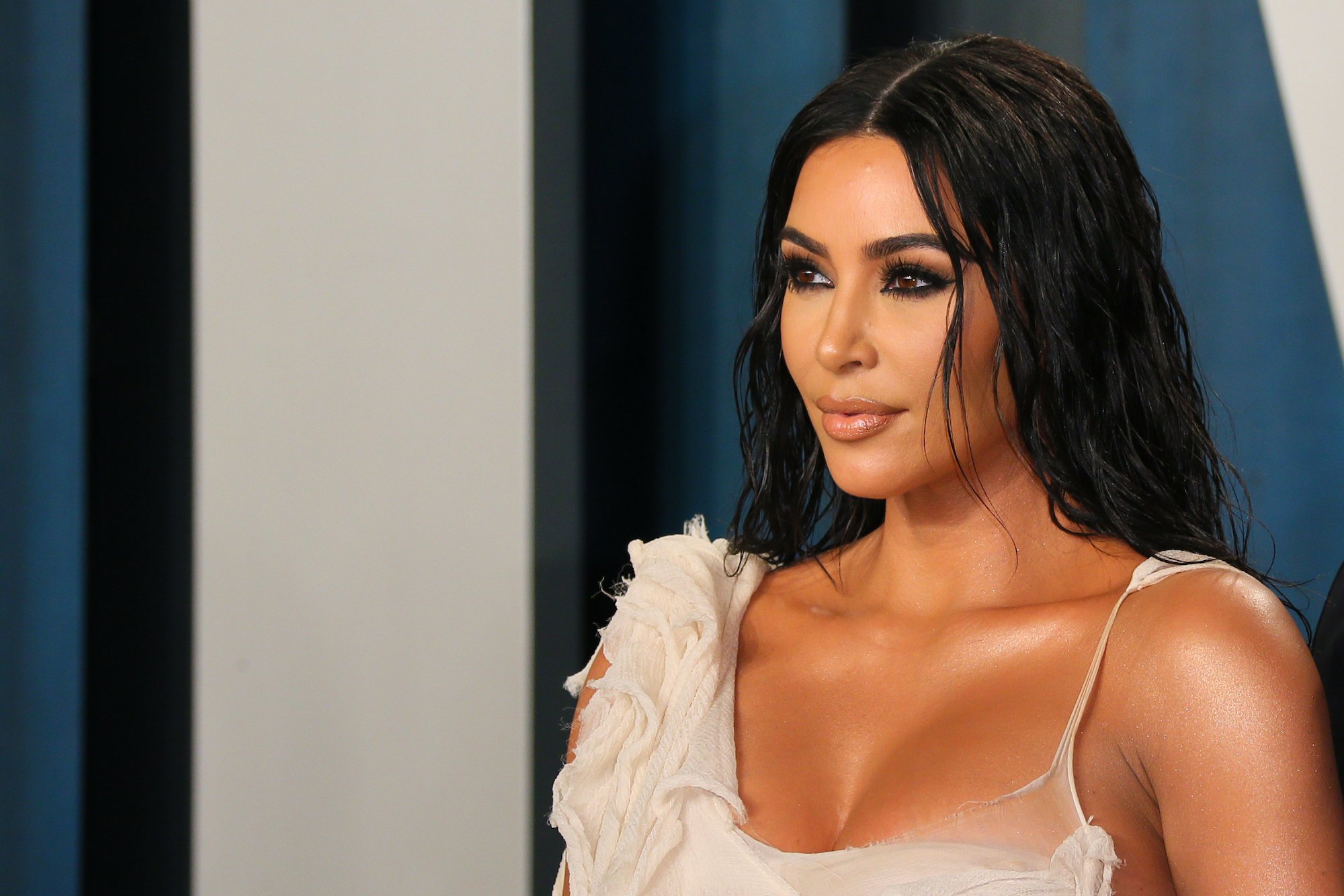 Kim Kardashian West's Met Gala 2021 outfit covered her entire body
Reality star Kim Kardashian West was among the many A-list celebrities who attended the 2021 Met Gala in New York City. This year, attendees hit the red carpet wearing their take on American style in celebration of the Costume Institute's newest exhibition, "In America: A Lexicon of Fashion."
While many celebrities appeared on the red carpet wearing flashy ensembles, Kardashian West wore a more subdued outfit, which may have been much different from her past looks but still made a major statement.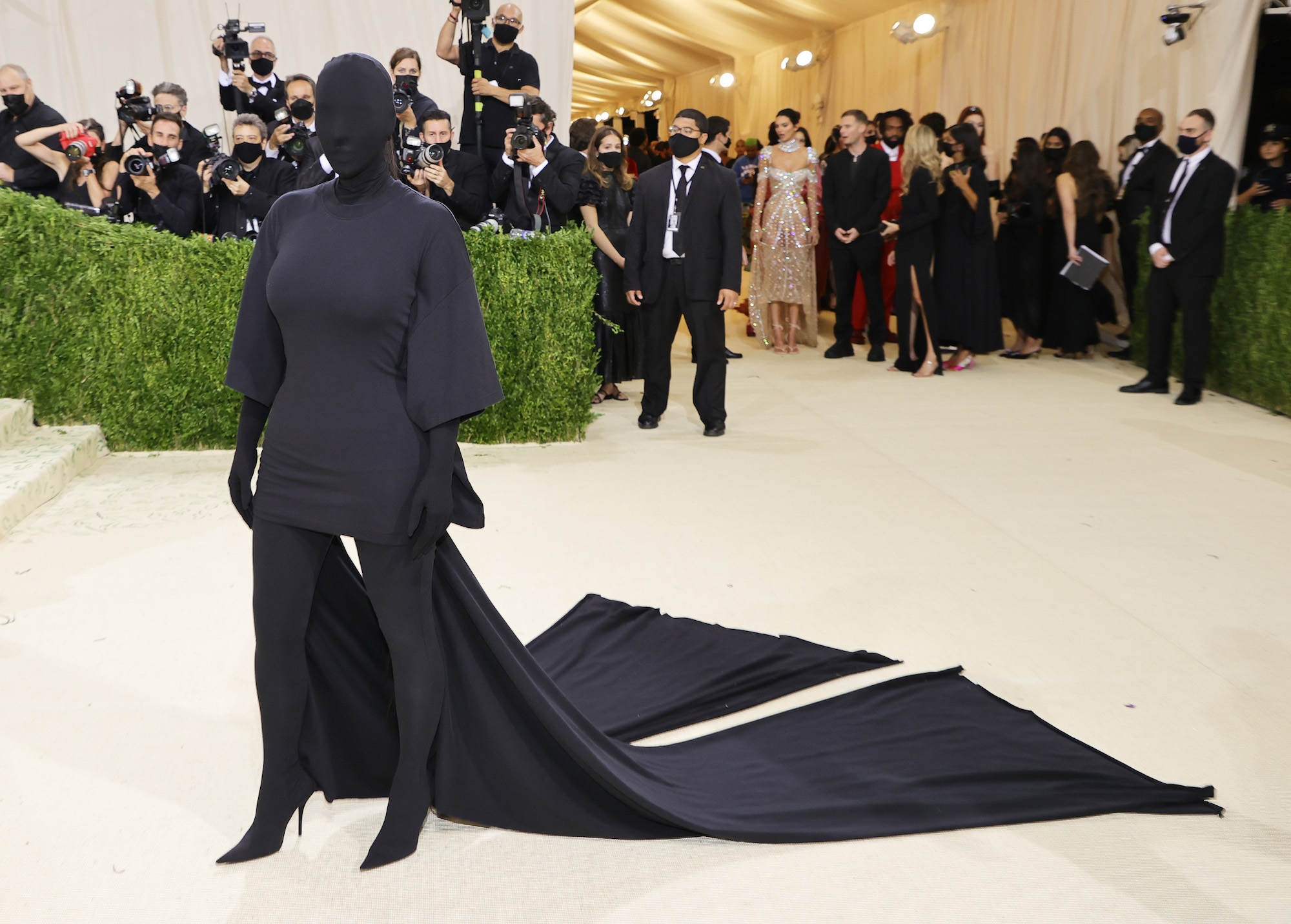 Kardashian West showed up to the event wearing a custom, all-black Balenciaga ensemble that covered her entire body. The KUWTK star donned a long-sleeve turtleneck bodysuit under an oversize T-shirt dress with a long pleated train. She completed the look with tall black boots and a mask that covered her face and head.
Fans are convinced Kim K's Met Gala look confirmed that she's back together with Kanye West
Shortly after Kim Kardashian West made her grand appearance at the 2021 Met Gala, photos of her in the one-of-a-kind outfit began taking social media by storm.
As soon as fans caught a glimpse of the SKIMS founder's covered-up, edgy look, they didn't hesitate to share their opinions. While many found themselves obsessing over Kardashian West's ensemble, some Twitter users poked fun at her look, comparing it to that of the Dementor from Harry Potter.
Meanwhile, others thought that Kardashian West's outfit gave off the message that she's back together with Kanye West, whom she filed for divorce from earlier this year.
Seeing as the rapper has been wearing masks that cover his face and head when in the public eye, a few Twitter users were convinced that Kardashian West's Met Gala look was a nod to her estranged husband.
Some even thought that West had walked the red carpet with the reality star while also wearing head-to-toe black.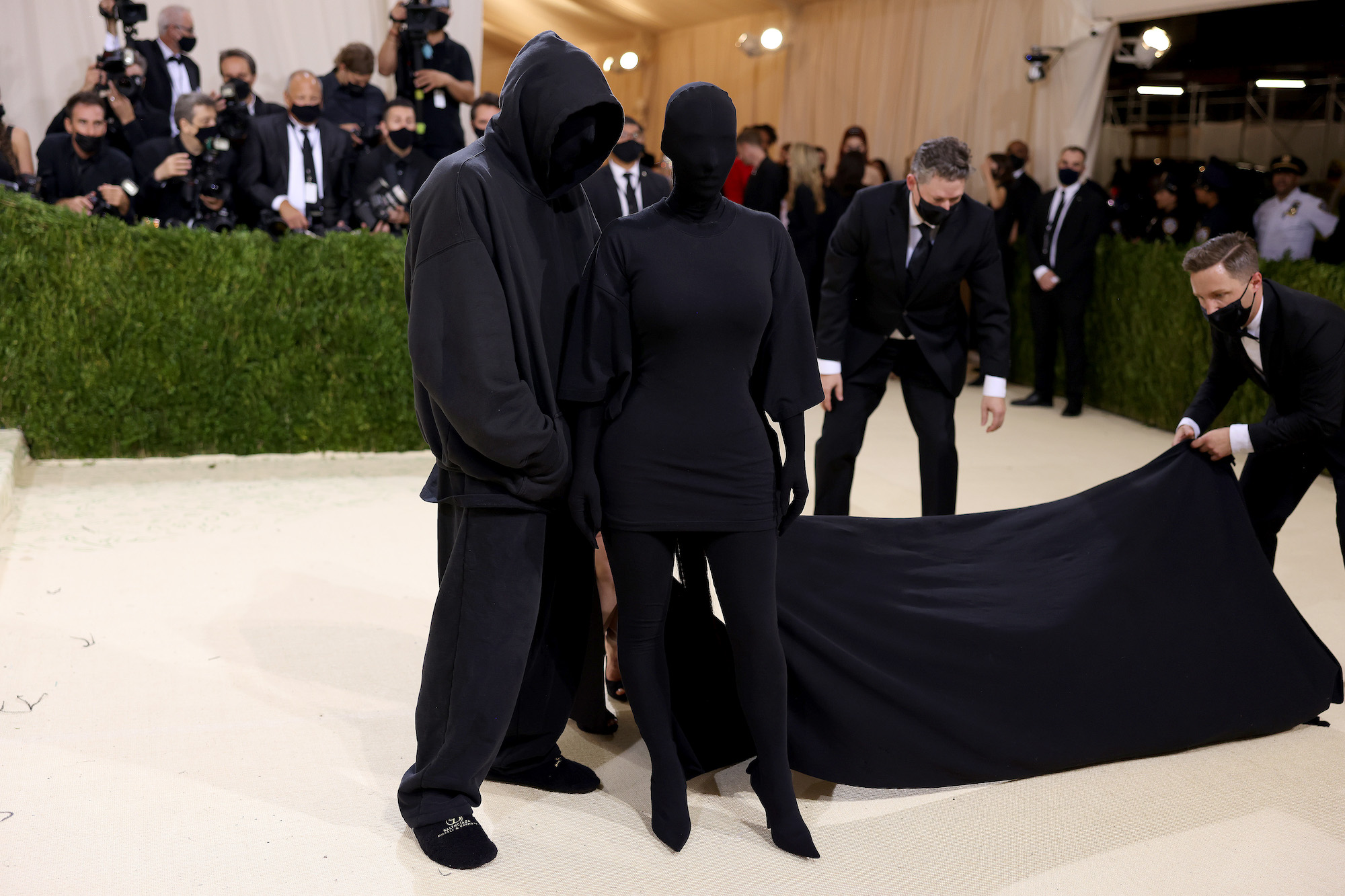 However, Us Weekly confirmed that the man walking with Kardashian West at this year's Met Gala was Demna Gvasalia, the creative director of Balenciaga.
Where does Kim Kardashian and Kanye West's relationship stand?
Though many are convinced that Kim Kardashian West and Kanye West are back together, a reconciliation has yet to take place.
As far as we know, the couple's divorce is still on.
However, insiders report that Kardashian West and West aren't against the idea of reuniting but are trying to repair things between themselves before that can happen.
"Kim is not rushing the divorce," a source recently told E! News. "She and Kanye are in a good place right now, and she is not on a rushed timeline to push the divorce forward."
The insider continued, "Kanye has expressed that he wants her back, and Kim is open to it, but wants to focus first on rebuilding their foundation and friendship back stronger."