Kim Kardashian Would Rather 'Barf' Than Go on a Date With This Celebrity
Kim Kardashian is no stranger to dating celebrities, but there is one movie star she would rather "barf" than date. Find out which actor repulsed the reality star.
Kim Kardashian is no stranger to dating celebrities, as she has several high profile relationships with stars like Pete Davidson, Kanye West, Nick Cannon, and Reggie Bush. But there is one famous man the reality TV star said she would rather "barf" than date. Here's which celebrity Kardashian finds so repulsive that the thought of going on a date with him made her want to vomit.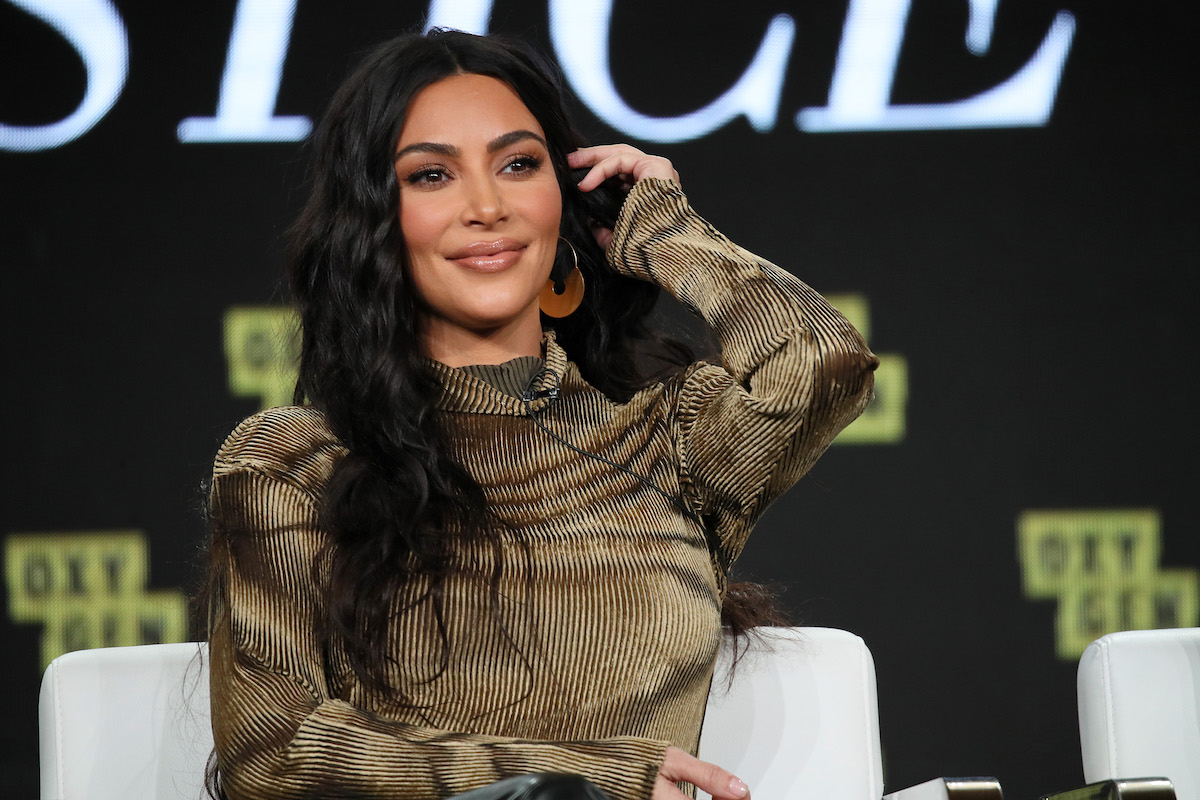 Kim Kardashian said 'barf' when her mother suggested she should date Gerard Butler
Keeping Up with the Kardashians star has dated her fair share of celebrities, but there is one famous man that she has no interest in getting to know over dinner. 
On an early episode of Keeping Up with the Kardashians, Kris Jenner advised Kim to go on a date with an actor. "How about Gerard Butler?" Jenner suggested, to which a repulsed Kardashian responded, "How about barf?"
Considering that Kardashian is currently in a relationship with Saturday Night Live star Pete Davidson, she probably isn't looking for a date any time soon. But if the billionaire shapewear mogul does become single again, fans won't expect to see her out with the 300 star.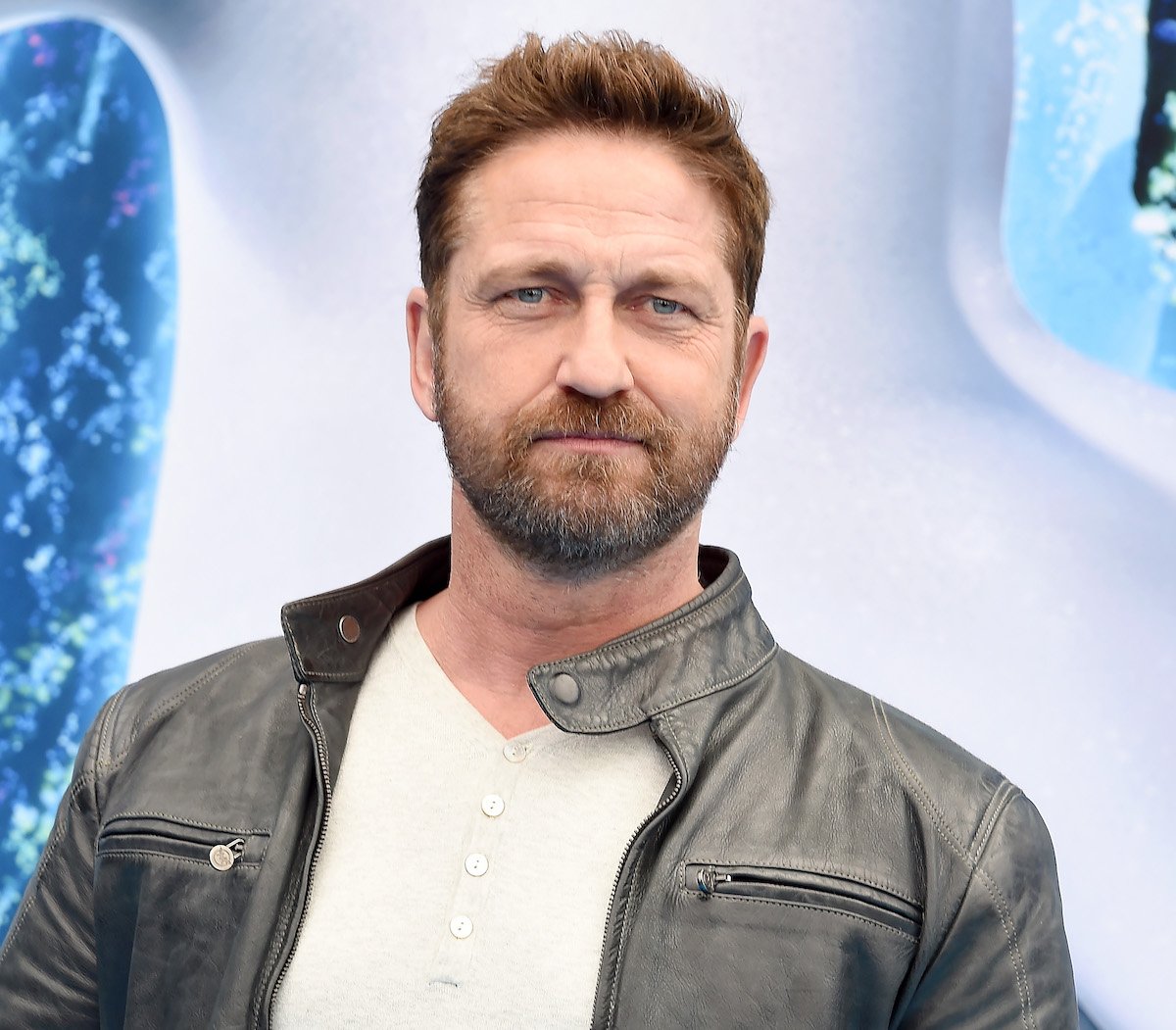 Kim Kardashian said she would sleep with a particular pop star for $1 million
Although Kim Kardashian has zero interest in Gerard Butler, there is one surprising star she would consider sleeping with – for a price. Kardashian once revealed that she might hook up with Britney Spears for a million dollars. 
While Spears and Kardashian are both megastars and have Paris Hilton as a mutual friend, they mostly run in different circles. But the two celebrities have crossed paths several times over the years, and the reality star once described an encounter she had with the pop icon. 
Kardashian said of Spears (per Radar Online), "She said she loves me and she loves my butt and how she wants to be my lesbian lover." The reality star was so taken aback by the pop star's words that she wasn't sure how to respond. "I mean, what do you say to that other than 'No thanks'?"
The SKIMS founder added, "Actually, maybe I would do it for a million bucks."
It's unknown when Spears and Kardashian made the alleged comments, but similar reports are dated in 2007, the same year that Keeping Up with the Kardashians first aired.
Gerard Butler dated a different reality star 
It's also unknown how Gerard Butler feels about Kim Kardashian, or if he's even aware of the comment she made about him. But there have been rumors that he turned down Kardashian, despite her apparent reluctance to date him. 
Butler has dated another reality star, as he was once romantically linked to The Real Housewives of Beverly Hills star Brandi Glanville. 
According to People, the Bravo star said that she hooked up with Butler during a Watch What Happens Live appearance in 2012. She told host Andy Cohen that she and the actor had "a little week of fun" and rated Butler an 11 out of 10 in the bedroom.
Days after Glanville made the revelation, paparazzi asked Butler about the fling – but he had no idea who they were talking about. 
"I had no idea who she was," Butler insisted on a 2018 appearance on WWHL. "And I kept saying, 'What do you do?' She goes, 'It doesn't matter. It's not important.'"
"Anyway, we hung out, we had fun, and then I never saw her again," the actor explained. "Suddenly, I was walking down the street with a director and these guys from TMZ go, 'Hey, what about you and Brandi Glanville?' And I'm like, 'Who's Brandi Glanville?' because I didn't even know her last name. So I'm like, 'Who's Brandi Glanville?' She got pretty upset."