Kim Kardashian's Bold Bikinis Are Affordable Finds
It is basically common knowledge at this point that Kim Kardashian is a trendsetter. Whether it is her latest shade of lipstick, a new hairstyle, or a certain clothing item that Kardashian debuts on a night out, more often than not, fans are clamoring to copy her look — and that includes bikinis.
One of the problems is, however, that Kardashian is practically a billionaire on her own — meaning she can more than afford to buy super expensive makeup brands, sparkling diamond jewelry, and clothes with designer labels. When someone wants to emulate one of the reality star's looks, they usually have to find less expensive versions of Kardashian's couture ensembles, and the fact of the matter is that it isn't always easy. Lately, though, the busy mom of four has been spotted in some gorgeous bathing suits, and just about everyone wants to spend the summer in something similar. Luckily, Kim Kardashian's bold bikinis are actually very affordable finds.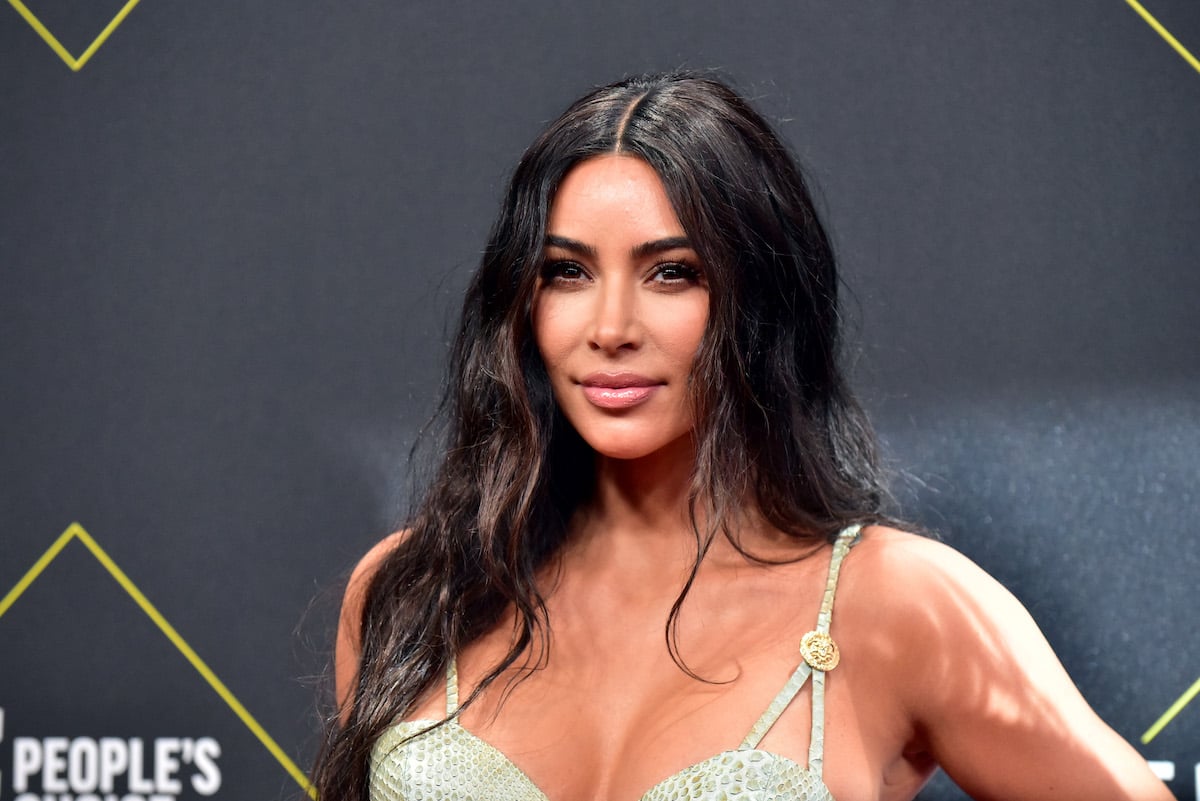 Kim Kardashian has rocked some daring bathing suit looks.
We all know that Kardashian is stunningly beautiful and has an amazing body that she loves to show off. Given the fact that the superstar takes frequent vacations to tropical destinations, it really comes as no surprise that we see her in bikinis pretty often. Never one to shy away from some of the most daring looks, Kardashian really makes a splash whenever she slips into a swimsuit. So, what are some of her best looks that we have seen over the years?
Kardashian definitely turned heads in January 2020, when she wore a crochet halter suit that complimented her figure perfectly, according to US Weekly. It was just recently that the reality queen took a dip in the pool wearing a metallic two-piece suit, and also when she showed support to her half-sister Kendall Jenner's tequila brand by wearing a green bikini along with an 818 hat.
Kim Kardashian's bold bikinis are affordable finds
When shopping for clothes, price is really no object for Kardashian. She's been known to drop thousands of dollars on designer pieces, and chances are, she doesn't give the hefty price tags a second thought. Fans have seen countless pictures of her impressive closet, and it is quite obvious that Kardashian spares no expense whenever she embarks on a shopping trip. However, fans who are dying to copy her swimwear looks will be delighted to learn that her bikinis are pretty affordable.
Page Six reports that the star has been sporting bikini looks by designer Andru Wallace's Haus of PinkLemonaid brand, and while they may look super expensive, they actually come at a cost of only $128. So, how does Wallace feel about one of the most famous women in the world wearing his designs? He said that, "When I saw Kim K. wearing my bathing suit I was really grateful, gracious, and super thankful because I did not gift it to her; she actually purchased it from me."
Who else, besides Kim, wears Haus of PinkLemonaid swim suits?
It turns out that Kardashian is not the only celebrity who has a closet that includes the Los Angeles-based Haus of PinkLemonaid brand. Other well-known people who wear the bikinis include Kardashian's younger sister, Kylie Jenner, as well as Nicki Minaj and Saweetie. The designer behind the amazing looks is beyond flattered to see such big names wearing his brand. "The big [win] for me beyond the purchase is when [customers tag] me on social media," Wallace shared. "Giving recognition to me, as a small business owner … It means more to me than money. It's them saying thank you for the hard work that you have put into creating something for them."
RELATED: Kim Kardashian's Casual Bathing Suit Photo Had Fans Calling Her 'Tone Deaf' and Insensitive