Kim Kardashian's Zoom Lighting Hack Is An Affordable Steal
Kim Kardashian's secret to looking great on Zoom is so affordable that you can buy it.
Kim Kardashian is a reality star and businesswoman, who is widely credited with contributing to social media as we know it today. Kardashian is the star of Keeping Up with the Kardashians, an iconic show that will soon be winding to a close. Still, even if Kardashian isn't on TV every week, she likely will be present in other ways. After all, Kardashian is an expert at branding and reinvention, and recently, she shared a look at her home study setup, which features a surprisingly affordable way to get the best selfie-worthy lighting.
How did Kim Kardashian become a star?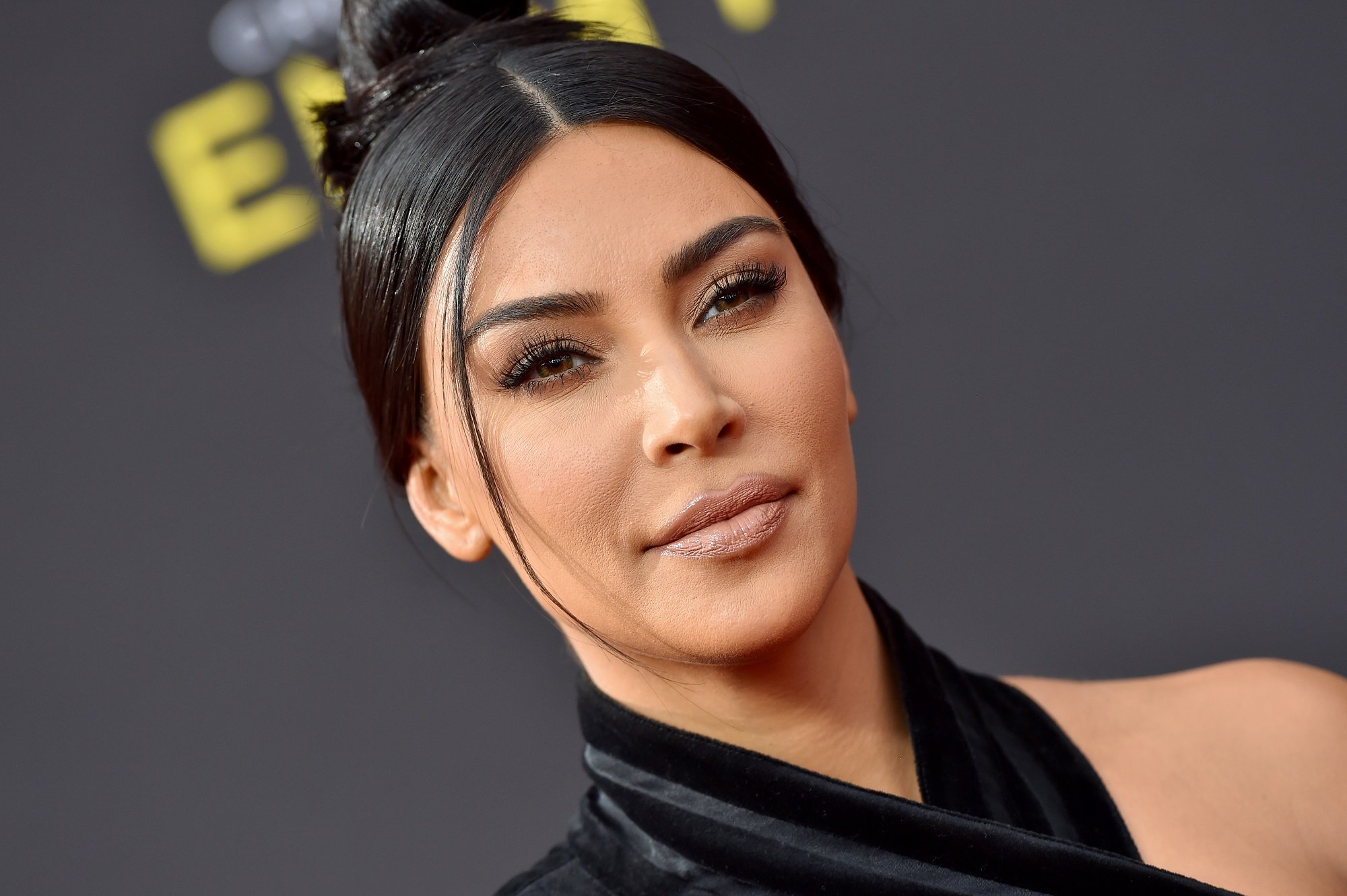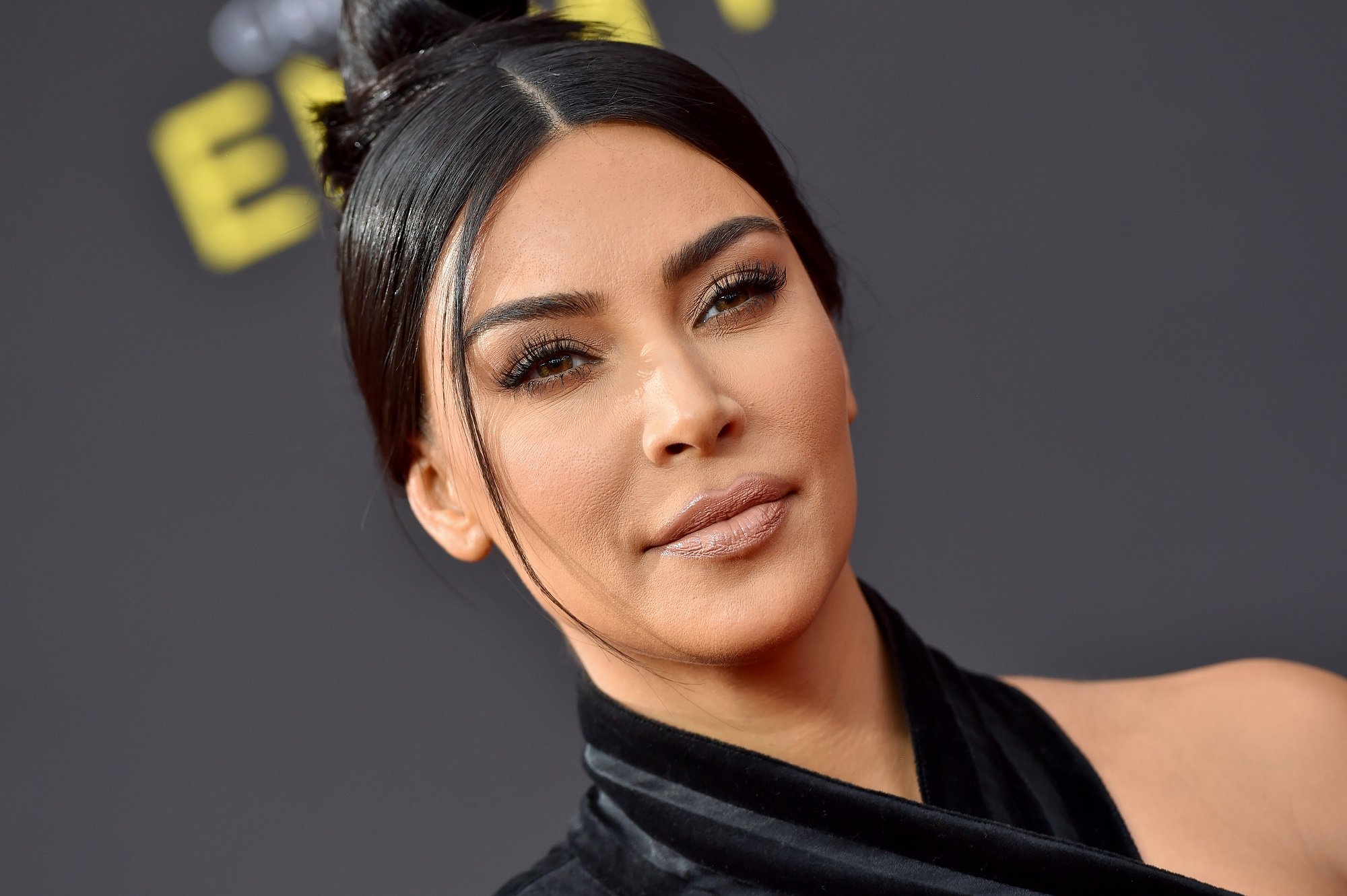 Kardashian was born in 1980, to Robert Kardashian and Kris Jenner (then Kris Kardashian). Raised in a large family, Kardashian was surrounded by the very best as she was growing up.
In spite of her privileged upbringing, Kardashian learned from her father how to work hard and dedicate herself to a cause. Therefore, when she set her mind to becoming famous, she found a way to make it happen. When Keeping Up with the Kardashians premiered in 2007, Kardashian and her family members were launched to fame.
Over the years, Kim Kardashian has grown in prominence to become one of the world's most recognizable women. Her marriage to Kanye West only served to increase her notoriety, and as she began launching businesses, it seemed as though she was determined to infiltrate every corner of the entertainment and pop culture space. Kardashian's fanbase is certainly enthusiastic, and many credit her with popularizing the curvy body type. 
Kim Kardashian's affordable Zoom hack
In 2019, Kim Kardashian announced that she is pursuing a career as a lawyer, following in the footsteps of her late father, Robert Kardashian. In the wake of the COVID-19 pandemic, Kardashian has been keeping up with her studies mostly at home, utilizing a home computer setup similar to the ones used by many working parents all around the world.
Recently, Kardashian shared a picture of her desk setup on Instagram revealing that she uses a tool called the L3 LEDzign Zoomlite for meetings and video conferences. Kardashian claimed that the tool gives the "best lighting for my zoom sessions. Not an ad! I just like it."
The Zoomlite, which retails for around seventy dollars, was created by the lighting director for Keeping Up with the Kardashians, so the reality star has personal experience with the creator. Still, if anyone is to be trusted on what creates the best lighting and camera angles, it is Kardashian, who built a career on artfully-posed selfies. 
Kim Kardashian is a lighting and image expert
Kardashian has often been accused by critics of being self-centered and obsessed with her own appearance, but the fact of the matter is that Kardashian definitely knows her audience and is an expert at self-promotion. From the very beginning of her career, she has shared a plethora of sexy selfies with her fans, from posing in a bikini to dressing up in the latest fashion.
In fact, Kardashian even released a book of selfies in 2015. The book, titled Selfish, featured many of Kardashian's most iconic pictures, as well as a ton of new photographs that she snapped just for the book.
To prove her devotion to well-lit self-portraits, Kardashian has even endorsed a smartphone case with a light-up feature titled LuMee. All in all, Kardashian has shown that she knows a thing or two about how to use technology to always look your best — whether you are a reality star or a frazzled working parent.