Kim Petras: This Song Was Inspired by Madonna and Sephora
Kim Petras' music has a very modern sound, however, one of her most famous songs wouldn't exist without a classic 1980s song by Madonna. Petras drew direct inspiration from one of the Queen of Pop's most famous hits — as well as her trip to Sephora. Here's a look at the history of the song.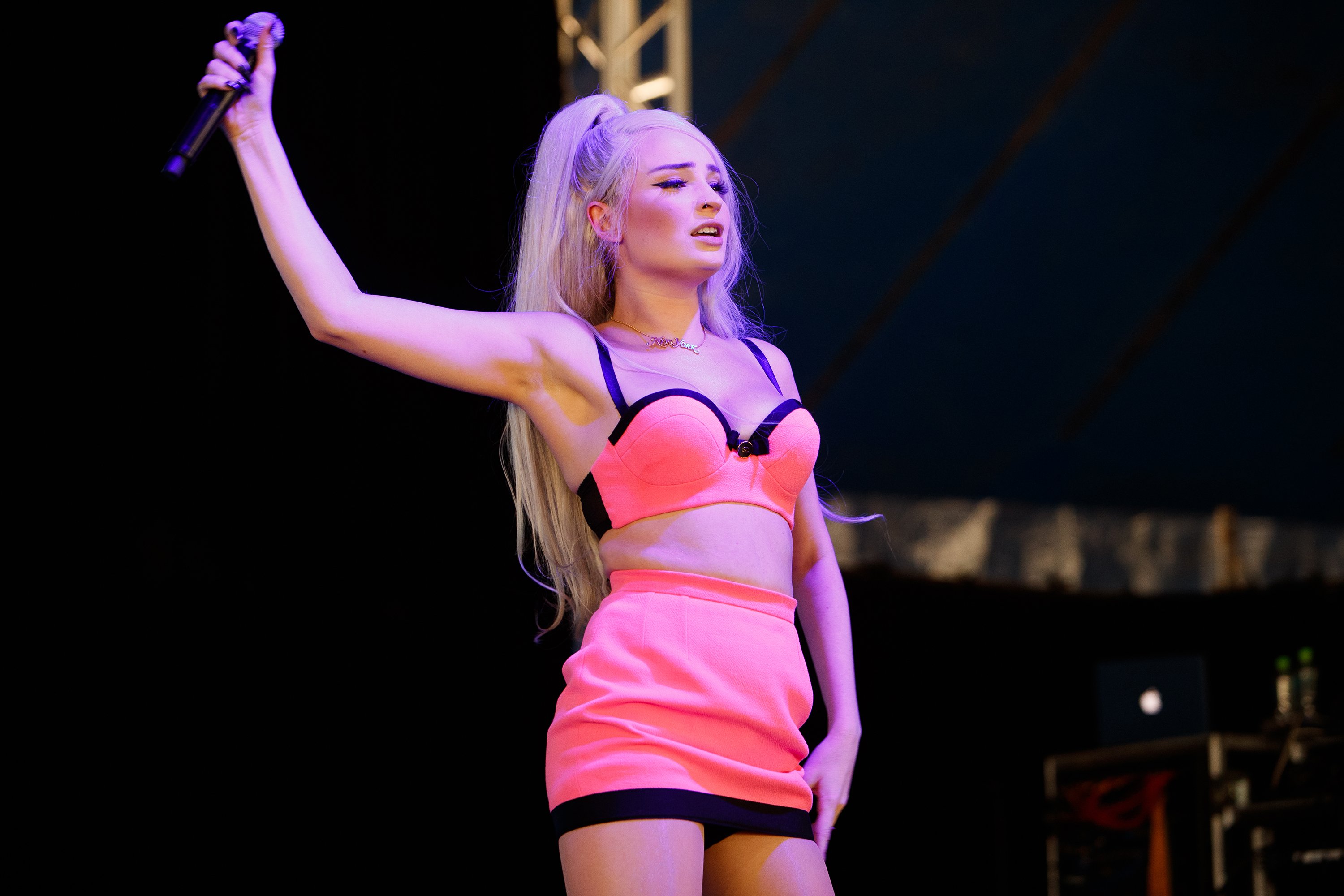 Kim Petras crazy visit to Sephora
Petras said her song "I Don't Want It All" was inspired by two different things. One was the time she got her record contract. Afterward, her manager took her to Sephora and said he would buy her whatever she wanted. She said she took that offer and went "all the way in." Someone at the store told Petras' manager to close his eyes and swipe his card to pay for what Petras wanted him to buy. This directly inspired one of the lyrics of the song, where Petras sings "Baby, don't you fight it, close your eyes and swipe it."
How Kim Petras reacted to Madonna's work
In addition, Petras drew inspiration from Madonna's track "Material Girl." She told The New York Times "I always thought that was one of the coolest pop songs ever. As a kid, I watched every Madonna documentary and tour. I was obsessed with her, and with any pop star of the '80s." She draws inspiration from Madonna and many other female pop singers like Rihanna, Ariana Grande, Britney Spears, Cher, Kylie Minogue, and Gwen Stefani.
The backlash to 'Material Girl' and 'I Don't Want It All'
"Material Girl" is a cheeky song about materialism. It is not meant to be taken at face value. However, that didn't stop people from seeing the song as a straightforward endorsement of materialism. Petras discussed this while revealing there was a backlash against "I Don't Want It All" by people who disliked its lyrics about consumerism. "[I found out] when Madonna put out 'Material Girl' and people were saying all these horrible things about her and being vile," Petras told Clash Music. "People at the time didn't know if Madonna was going to recover from it. [With] 'I Don't Want It At All,' so many people just didn't get it was a joke and that it was a fantasy. So I was off to a rough start, I felt personally."
The connection between "Material Girl" and "I Don't Want It All" raises a question: Which track was more successful? "Material Girl" reached No. 2 on the Billboard Hot 100. While it only reached No. 2, it's arguably just as well-known as some of the Queen of Pop's No. 1 hits from that decade like "Who's That Girl" and "Crazy for You."
On the other hand, "I Don't Want It All" did not reach the Billboard Hot 100 at all. In fact, none of Petras' singles have charted on Billboard so far. "I Don't Want It All" takes inspiration from a popular song, but it didn't become a chart success.