'Kim's Convenience': Jean Yoon Asked For Some Overtly Racist Jokes and Storylines to Be Rewritten
'Kim's Convenience' actor Jean Yoon recently spoke out about the racist culture behind-the-scenes of the series, which drove her to asking for some scenes be removed or rewritten.
Kim's Convenience is the rare TV show to feature a predominantly Korean cast facing issues that are true to their cultural upbringing. However, it doesn't mean that the makers were immune to the same problems that have haunted the entertainment industry since its inception.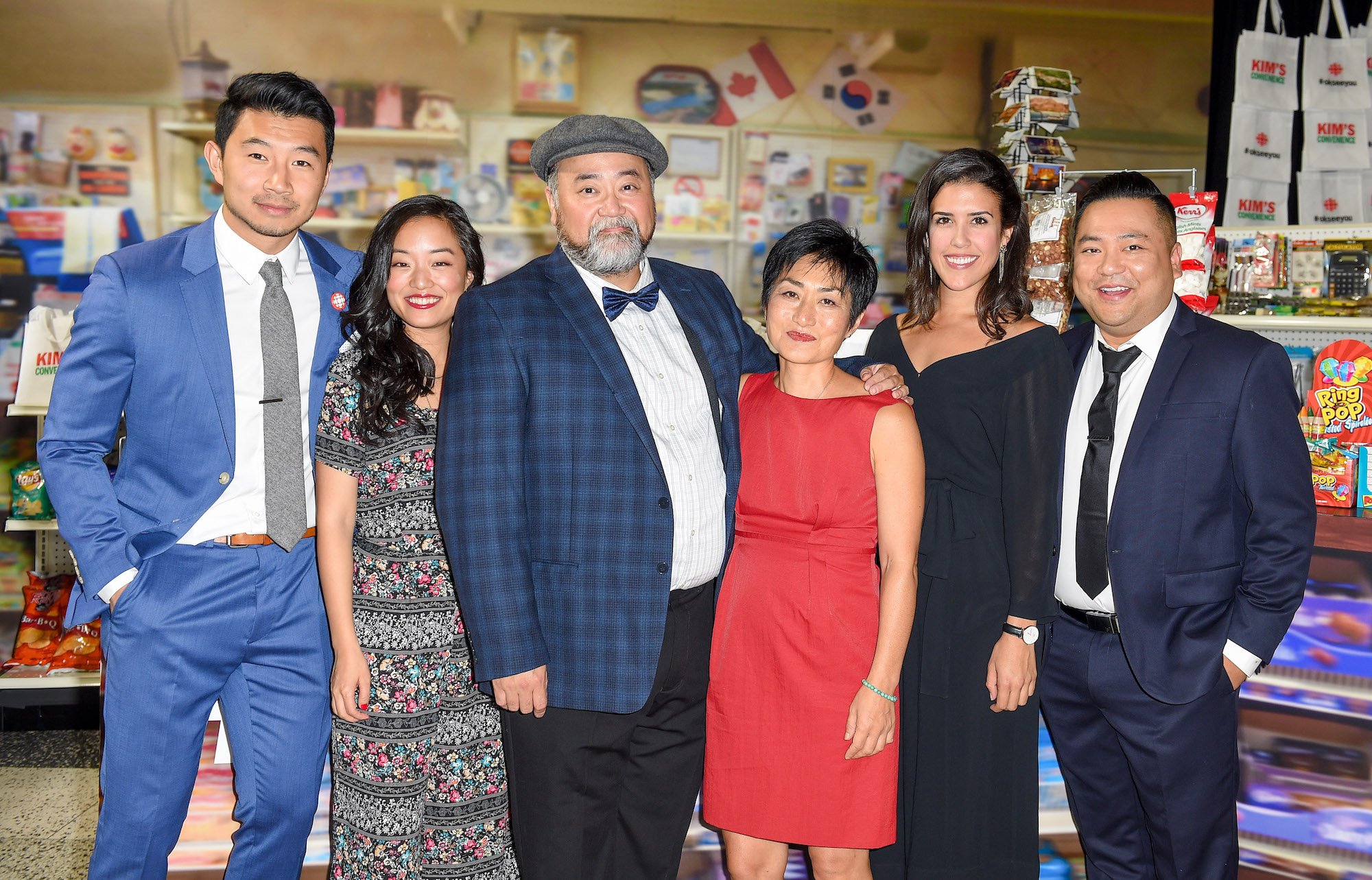 While the show was lauded for its comedy, its own stars struggled with a work environment that, in their opinion, ignored their concerns regarding the authentic portrayal of Korean culture. 
Kim's Convenience opens for business
Thanks to Netflix, Kim's is only the latest Canadian comedy to make its way to American audiences. Based on a play by South Korean playwright Ins Choi, the series portrays a Korean-Canadian family who runs a convenience store under their home. It's a classic sitcom formula in which the parents and the children fail to meet in the middle of their cultural and generational divide. 
The series featured an all-star cast of talent, from Marvel star Simu Liu to Andrea Bang, Paul Sun-Hyung Lee, and Jean Yoon, who plays the family's matriarch. The cast delivers on plots that revolve around family issues, loyalty, powering through life's trials, and forgiveness.
However, despite featuring a talented cast of diverse actors, the culture onset was not always healthy. The series aired its final season earlier this year, and with the series going off the air, several castmates aired out their grievances for what they believed to be a blind spot in the makers' vision. 
Kim's irreverence
Simu Liu, whose Shang-Chi and the Legend of the Ten Rings is slated to release later in 2021, was outspoken about the toxic nature of the show's creative team. While lauding those who stood by his side and acted next to him on set, Liu believes that authenticity was sacrificed by a non-Korean writers room who valued racist humor over genuine laughs. 
While Liu felt seen and heard in the early seasons, he felt that the later seasons sacrificed authenticity for laughs. As such, a series that he and others were genuinely proud of became a taxing nine-to-five in which they never felt like they could be themselves. 
"To see what our show originally stood for and to see such a Canadian success story snuffed out in such an anti-climactic and almost pathetic way, it did not befit a show of that caliber," he told The Hollywood Reporter. Jean Yoon had enough silence after the final series aired, and she took to Twitter to air out her grievances. 
"As an Asian Canadian woman, a Korean-Canadian woman w [sic] more experience and knowledge of the world of my characters, the lack of Asian female, especially Korean writers in the writers' room of Kims [sic] made my life VERY DIFFICULT & the experience of working on the show painful." 
She specifically spoke about the dumbed-down state Mrs. Kim took in later seasons, not realizing that her nude pants made her look naked, and the insistence that she battles MS, a disease extremely rare in Korean communities. Yoon had requested certain scenes, like the one where her character "wasn't aware" of her nude pants making her look naked, be removed. But she and Liu were not alone. 
They were not the only castmates to call the team behind the series out. As such, what was supposed to be a groundbreaking series for Koreans across the North American continent turned into another case of cultural insensitivity in action. 
Sensitivity matters
Korean heritage was always behind Kim's conceit. After all, the family wears it proudly on its sleeve. However, after the Korean voices were, according to several members of the cast, pushed out and ignored, the series became just another version of white creators telling stories they had no interest in getting right. 
The series was canceled despite its success, and to make things worse, Lie and company also lamented an upcoming spinoff featuring Nicole Powers, a caucasian actor who played Liu's boss and love interest. While the cast stands behind its work in the face of adversity, their candid comments show that the entertainment still has a long way to go.
Yoon's IMDb page shows a clean slate ahead. However, with Liu on the verge of superstardom, perhaps his voice will finally reach the ears of those who caused the problem to begin with.