'King of the Hill': Why Was the Show Canceled?
King of the Hill was a popular animated TV show. The series follows the life of propane salesman Hank Hill (Mike Judge) and his family in Arlen, Texas. After 13 years, the show aired its final episode in May 2010. So why did Fox cancel the sitcom?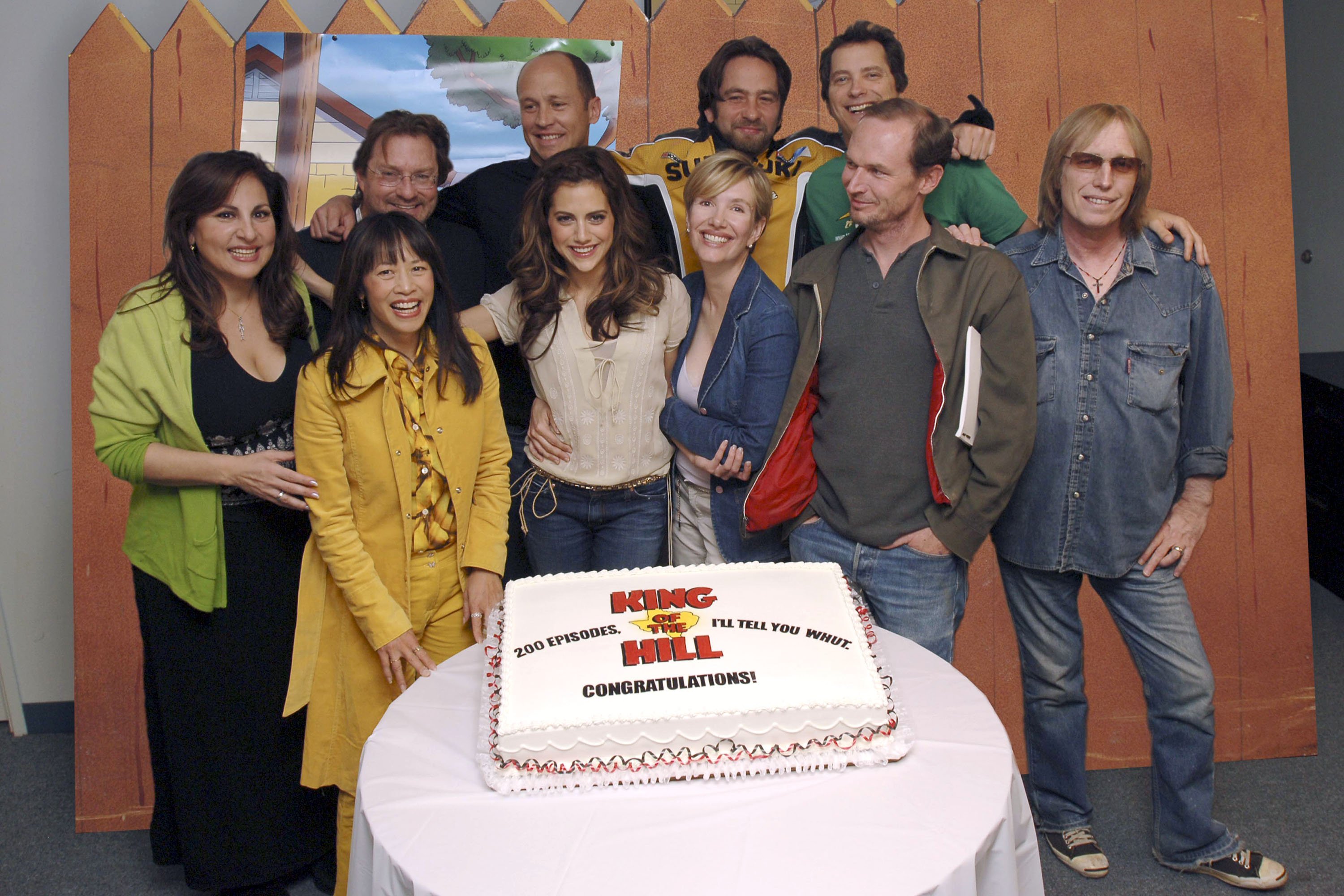 'King of the Hill' was canceled to make room for antoher show
In January 1997, King of the Hill premiered on the Fox Network. Every Sunday night, viewers tuned in to watch the Hill family. Hank often dealt with the hijinks of his wife Peggy Hill (Kathy Najimy), son Bobby Hill (Pamela Adlon), and niece Luanne Platter (Brittany Murphy). 
When Hank wasn't busy with family issues, he was found in the alley enjoying a beer with Dale Gribble (Johnny Hardwick), Bill Dauterive (Stephen Root), and Boomhauer (Judge). The show became an instant success and won two Primetime Emmys. For 13 years, it became a staple of the Fox Animation Domination lineup until its cancellation in 2010. 
RELATED: Mike Judge Explains How He Came Up With Boomhauer's Voice for 'King of the Hill'
Low ratings played a factor in the show's cancellation, along with the addition of another show to Sunday night's lineup. According to Screen Rant, the cancellation was also to make room for The Cleveland Show.
The show may be getting a reboot
It's been over 11 years since King of the Hill's cancellation, and the show remains popular thanks to reruns. While fans can watch the Hills thanks to syndication, they may be seeing new episodes. 
According to Collider, plans for a reboot are in the works. Judge and co-creator Greg Daniels will produce the show through Bandera Entertainment. The revival will reportedly occur 15 years later with all the characters aged.
While there are plans for a revival, no deal has been worked out yet.
Where can fans watch old episodes of 'King of the Hill'?
It may be a while before the King of the Hill reboot is created; however, if fans need a dose of their favorite rednecks, they have plenty of viewing options available. Reruns of the series air on FXX during the afternoons. The Cartoon Network also brought back the series for their Adult Swim lineup, with episodes airing at 9 pm each night.
RELATED: New 'Beavis and Butt-Head' Movie Reveals How They're Still Teenagers in 2022
Fans can also watch the show on their favorite streaming services. Hulu has all 13 seasons of the series available for fans to binge-watch.