'King Richard': Who Are Saniyya Sidney and Demi Singleton, the Actors Who Play Venus and Serena Williams?
Will Smith's star may have been dimmed by his onscreen daughters, Saniyya Sidney and Demi Singleton, in 'King Richard.'
Will Smith might have missed out on his chance to win an Academy Award with the movie Concussion. But his new biopic, King Richard, makes him a frontrunner for the Oscar. Smith's talent highlighted his acting range and ability to deliver emotion. However, his star might've been dimmed by his skilled co-stars who played his onscreen daughters. So who are Saniyya Sidney and Demi Singleton, the young actors who play Venus and Serena Williams?
Saniyya Sidney and Demi Singleton are child actors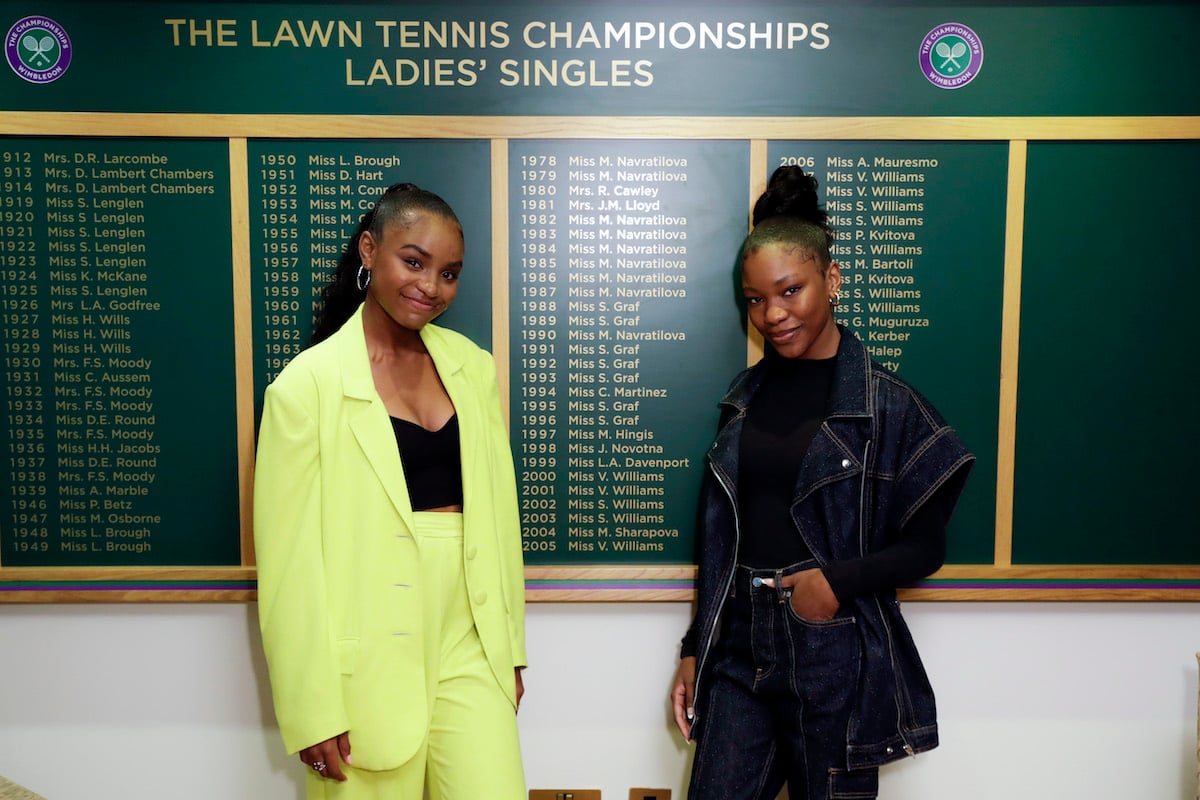 King Richard highlights the father-daughter relationship between Venus, Serena, and Richard Williams, who went through extreme lengths to ensure his children were written into history. The family patriarch shaped his daughters' tennis careers, making them two of the sport's most successful athletes.
Before starring alongside the Fresh Prince, Sidney and Singleton already had long-standing careers as child actors. Born in October 2006, reports IMDb, Sidney began acting in 2012 at the tender age of 6. Her first minor role was in the horror flick, The Babysitters.
She followed it up with a role in 2016's American Horror Story: Roanoke playing Flora Harris. That same year she appeared in Hidden Figures as Constance Johnston and Fences as Renell Maxson. Both films received critical acclaim. The latter earned her Critics Choice Movie Award and Screen Actors Guild Award nominations. Sidney is set to star in Showtime's The First Lady as Sasha Obama and currently stars in The Passage.
Singleton studied classical ballet from an early age and began playing the cello when she was four years old, according to IMDb. At 10, Singleton joined the cast of rock musical School Rock and followed it up with an appearance in The Lion King on Broadway playing a young Nala. She also appeared in Godfather of Harlem, playing Forest Whitaker's granddaughter.
Sidney and Singleton's roles in 'King Richard'
Sidney and Singleton take on the roles of Venus and Serena, respectively. With their extensive acting work, the pair have accumulated a substantial amount of wealth at a young age. Fave Bites estimates Sidney's net worth at around $1.8 million. The publication also reports that the young star earned $20,000 from her role on Fox's The Passage, which adds to her hefty wealth.
As for Singleton, various sources place her net worth between $150,000 and $500,000, which is still an impressive sum for a rising star.
No details exist regarding how much the actors got paid for their leading roles in the biopic. However, Smith dug into his pockets to share the bonus funds with his co-stars in the movie.
The Hollywood Reporter notes that the Men In Black actor ensured all of his castmates were compensated well in light of the decision to give the movie a day-and-date release. No names were mentioned. But many speculate that the cast members who might have benefited from Smith's generosity include Singleton, Sidney, Tony Goldwyn, and Jon Bernthal.
Will Smith advised his onscreen daughters to go through life with kindness
Smith sat down with Singleton and Sidney for Entertainment Weekly to discuss the movie and lessons they learned. The legendary actor praised the duo's work ethic and shared some advice his grandmother gave him.
Smith told his onscreen daughters to always "be careful how you treat people on your way up because you might have to pass them again on your way down." The star advised the rising stars to always be conscious of everyone they meet and radiate positive energy despite their success and fame.