'King Richard': Will Smith on the Difficulties of Playing a Real Person
There's plenty of Oscar buzz surrounding Will Smith's latest movie, 'King Richard'. How did the actor manage to get into character and deliver a unique yet believable portrayal of father and tennis coach, Richard Williams?
Will Smith has starred in countless films throughout the course of his career. He is one of the most recognized and highest-paid actors in the entertainment industry. However, his recent portrayal of Richard Williams in his latest film, King Richard, is earning him some serious Oscar buzz.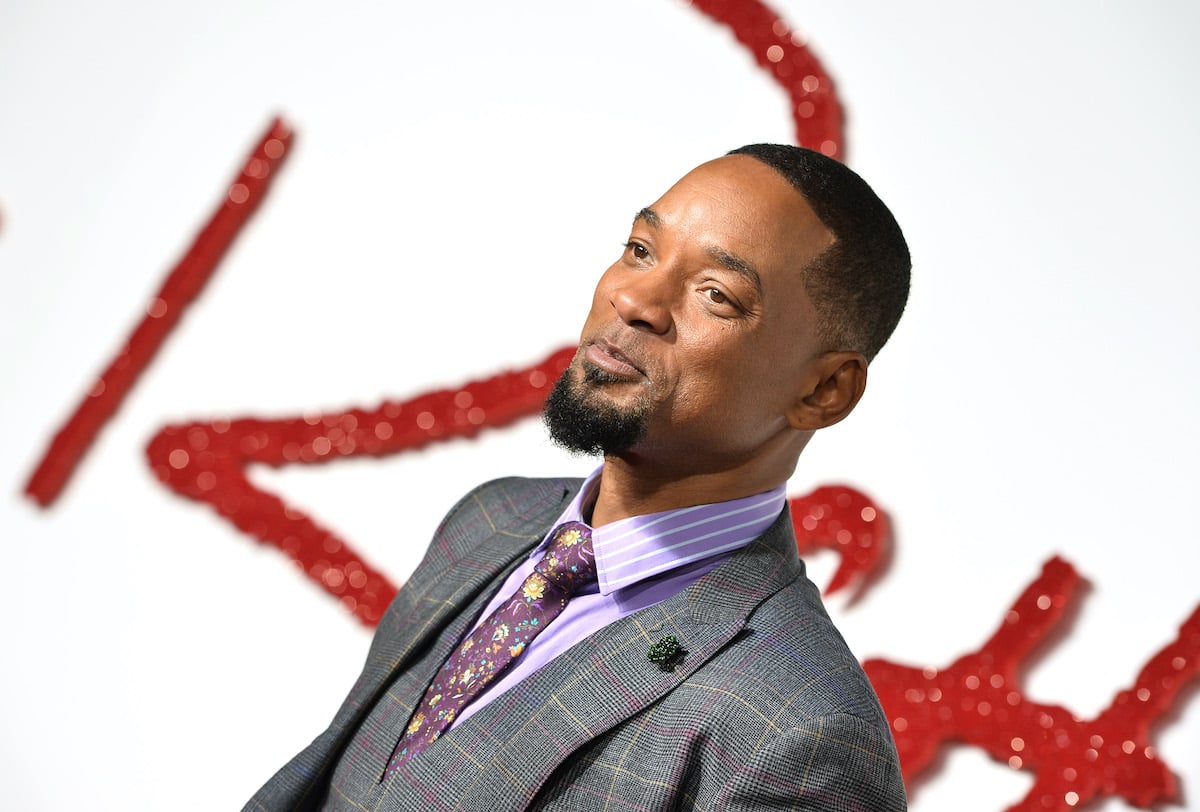 King Richard is a biographical film that tells the story of Richard Williams. Richard is the father and coach of the tennis phenoms Venus Williams and Serena Williams. The story follows the Williams sisters before their meteoric rise and showcases Richard's determination to make them indomitable athletes.
Will Smith on how it felt to play a real person in 'King Richard'
Thus far, King Richard has been very well received. Serena and Venus both serve as executive producers on the movie, so there's plenty of historical accuracies. Smith, in particular, has been championed for his very realistic performance. But what was it like for The Fresh Prince of Bel-Air alum to step into Richard's shoes? And how does portraying a real-life person differ from playing a made-up character?
In a conversation with Interview Magazine, Smith got candid about the time he spent preparing for and working on King Richard. "When you're playing a real person, you're trying to find a balance between the images that people think they know, those main personality qualities, but then you want to find an authentic core," he said.
Having access to Richard Williams' real-life family was helpful but delicate 
Of course, Smith had access to many people willing to help him understand his character, including Venus and Serena. However, the "Summertime" rapper shared that sometimes having so many different opinions and viewpoints of the same person proved to be difficult. In the end, the actor had to find ways to balance the varying perspectives so he could deliver a solid performance in King Richard. 
"But that's also difficult, because different family members have different impressions, right?" the King Richard star continued. "Someone's mother will have a different impression of them than their sister. So it's always like trying to balance that multifaceted thing and then coming to something that is still uniquely yours. It's still your creation, but you try to meet everybody's standards and exceed everybody's ideas and impressions. It's a really delicate balance."
The 'King Richard' cast member develops close bonds with the people he's portrayed in movies 
While it might have been a challenge, critics seem to agree that Smith more than pulled off his role in King Richard. While playing a real person certainly has challenges that the actor doesn't encounter when he plays someone imaginary, it's a rewarding experience for him. And luckily, for Smith, the non-fictional people that he's chosen to portray seem to enjoy his depiction of them. 
"It's a unique relationship that develops if the person likes it," Smith shared while discussing King Richard and previous projects. "Fortunately I've never had one where the person didn't like it, but it's really hard to take this kind of journey together and not bond in some way."