Kirk Douglas' Heartwarming Relationship With His Daughter-In-Law Catherine Zeta-Jones
Kirk Douglas passed away yesterday at the age of 103. He lived a full life, leaving a cinematic legacy he was surely proud of, with classic films including Spartacus, The Strange Love of Martha Ivers, and Lust for Life.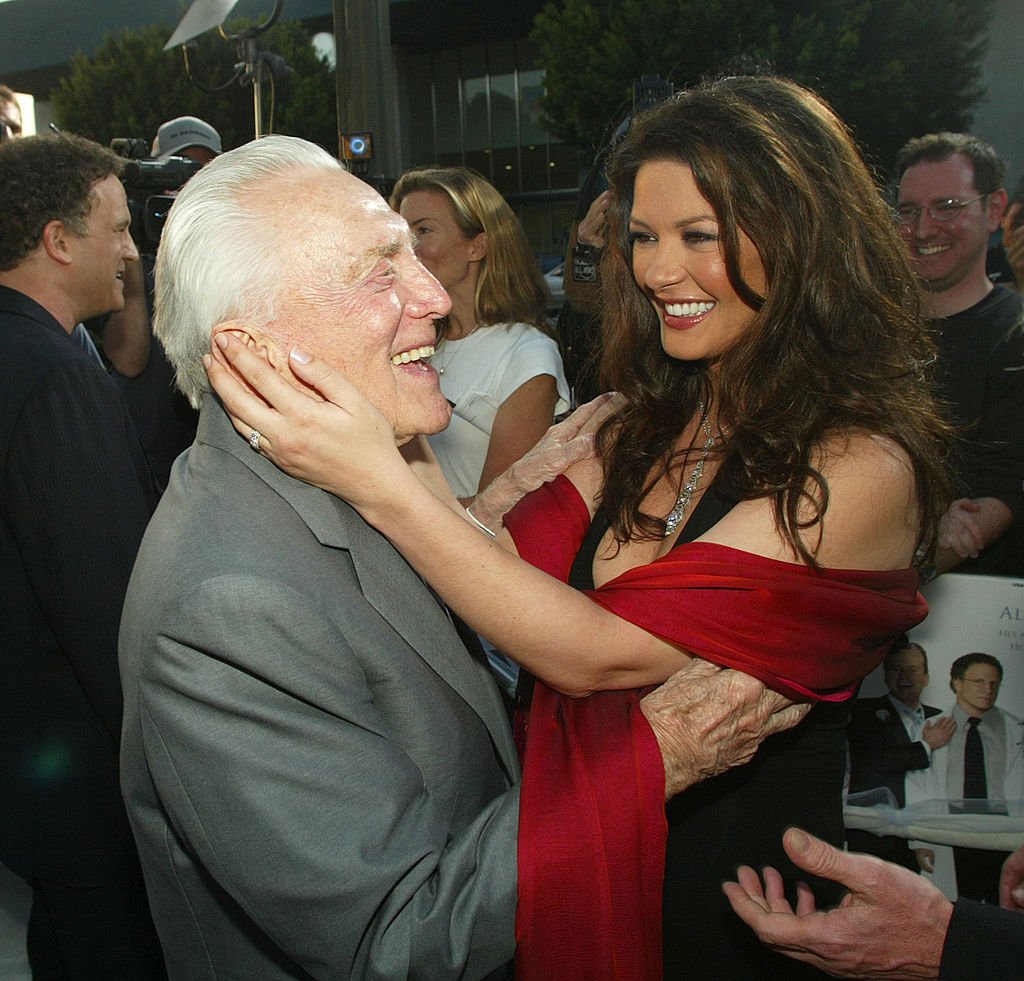 His other, perhaps just as strong, legacy is that of his close bond with his family. Douglas' relationship with his wife, his sons, and his grandchildren was both warm and strong.
Here's more about the unique and loving relationship Kirk shared especially with his daughter-in-law, actress Catherine Zeta-Jones.
Douglas had four sons
The 103-year-old actor had four sons: actor Michael Douglas, film producer Joel Douglas, TV and film producer Peter Douglas, and actor Eric Douglas who passed away in 2004 at age 46.
The centenarian died yesterday with his family around him, including his wife of 65 years, Anne Buydens Douglas, his children and grandchildren, according to the actor's longtime publicist Marcia Newberger.
Michael announced the news of his father's passing yesterday.
"It is with tremendous sadness that my brothers and I announce that Kirk Douglas left us today at the age of 103," Michael wrote on Instagram. "To the world he was a legend, an actor from the golden age of movies who lived well into his golden years, a humanitarian whose commitment to justice and the causes he believed in set a standard for all of us to aspire to."
"But to me and my brothers Joel and Peter he was simply Dad, to Catherine (Zeta-Jones), a wonderful father-in-law, to his grandchildren and great grandchild their loving grandfather, and to his wife Anne, a wonderful husband."
How Kirk says his wife, Anne, saved his life
In his final interview with USA Today in 2017 along with his wife, Anne, it was revealed that she was instrumental in saving the actor's life.
Kirk had been invited to present an award to director Mike Todd ( Elizabeth Taylor's third husband) and would be flying on Todd's private plane from Palm Springs to New York. Anne would not allow it, encouraging Kirk to take a regular plane instead.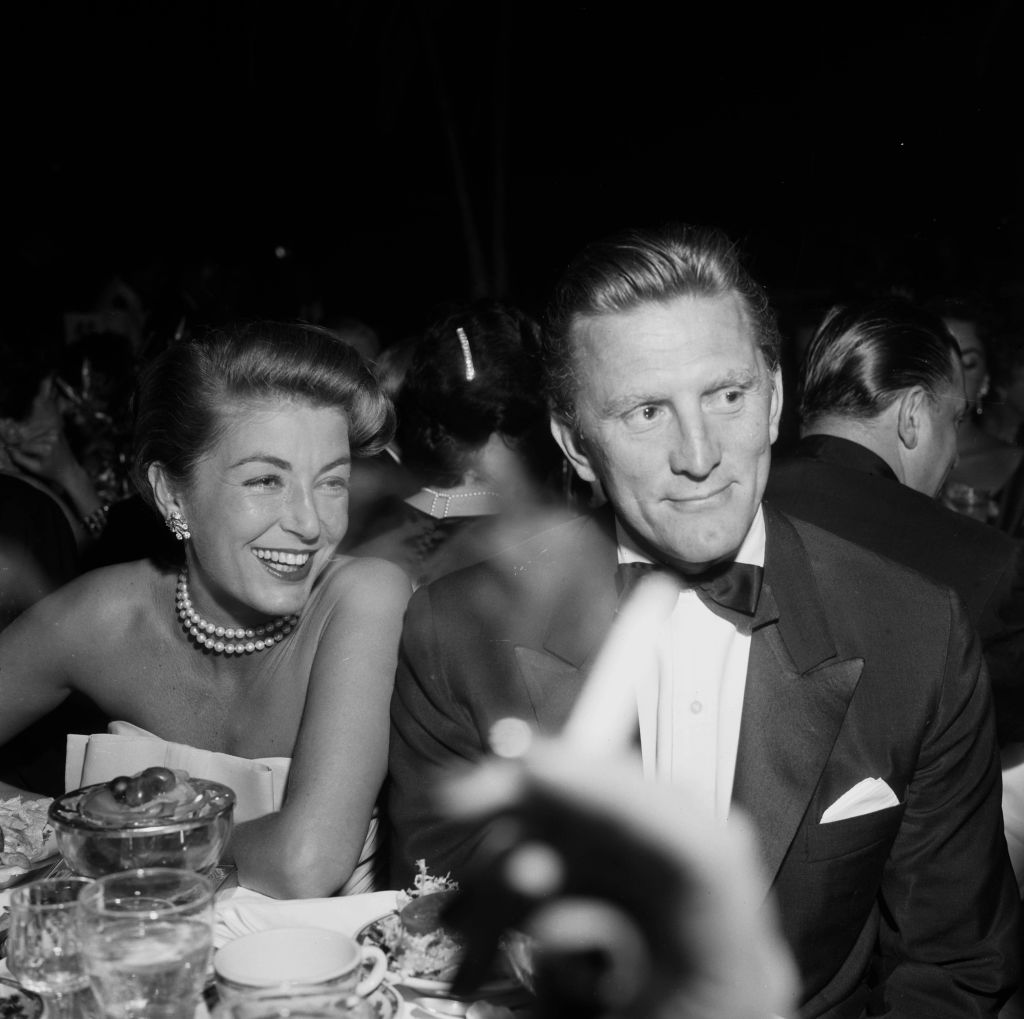 "My wife says, 'Why don't you take a regular airplane?' " recalls Kirk. "She kept insisting. And we had a big fight. I said, " 'OK, I won't go.' But I was very mad at her."
On their car ride returning to Los Angeles, they weren't speaking, and Kirk turned on the radio to discover that Mike Todd's plane had crashed, killing everyone on board.
"She saved my life," he says.
Kirk's special relationship with Catherine Zeta-Jones
From the start of her relationship with Michael Douglas, Kirk loved his daughter-in-law Catherine Zeta-Jones. And the feeling was mutual. She was welcomed warmly into the Douglas family.
On Michael and Catherine's twentieth anniversary, Kirk wrote them a short, but heartfelt letter with marital advice, saying "Happy anniversary! Michael, you learned a very important lesson to stay married you must obey your wife! Keep practicing what I do with my wife. Daddy Kirk."
Zeta-Jones showed the world her father-in-law's note on her Instagram saying, "Dancing into our 20th year! Happy Anniversary my love. Such a beautiful letter from my father in law," she said.
At his passing yesterday, Zeta-Jones posted on Instagram, " To my darling Kirk, I shall love you for the rest of my life. I miss you already. Sleep tight…"