Kirsten Dunst Contributed to 2 'Bring It On' Moments, Including the Infamous Toothbrush Scene
Kirsten Dunst's role in 'Bring It On' is one of her most iconic — and 2 iconic scenes in the movie were improved by the actor.
As a veteran actor, Kirsten Dunst has starred in numerous hit films and TV series. One of Dunst's most notable roles was playing Torrance Shipman in the teen rom-com, Bring It On. As the captain of one of the top high school cheerleading squads, Dunst impressed fans and critics in her leading teen role.
She flawlessly performed spirit fingers and typical high school drama that many never would've guessed that some Bring It On scenes were actually unscripted. Some of Dunst's most memorable scenes in the cult classic she completely improvised during filming, and they perfectly fit with Torrance that the director kept them for the big screen.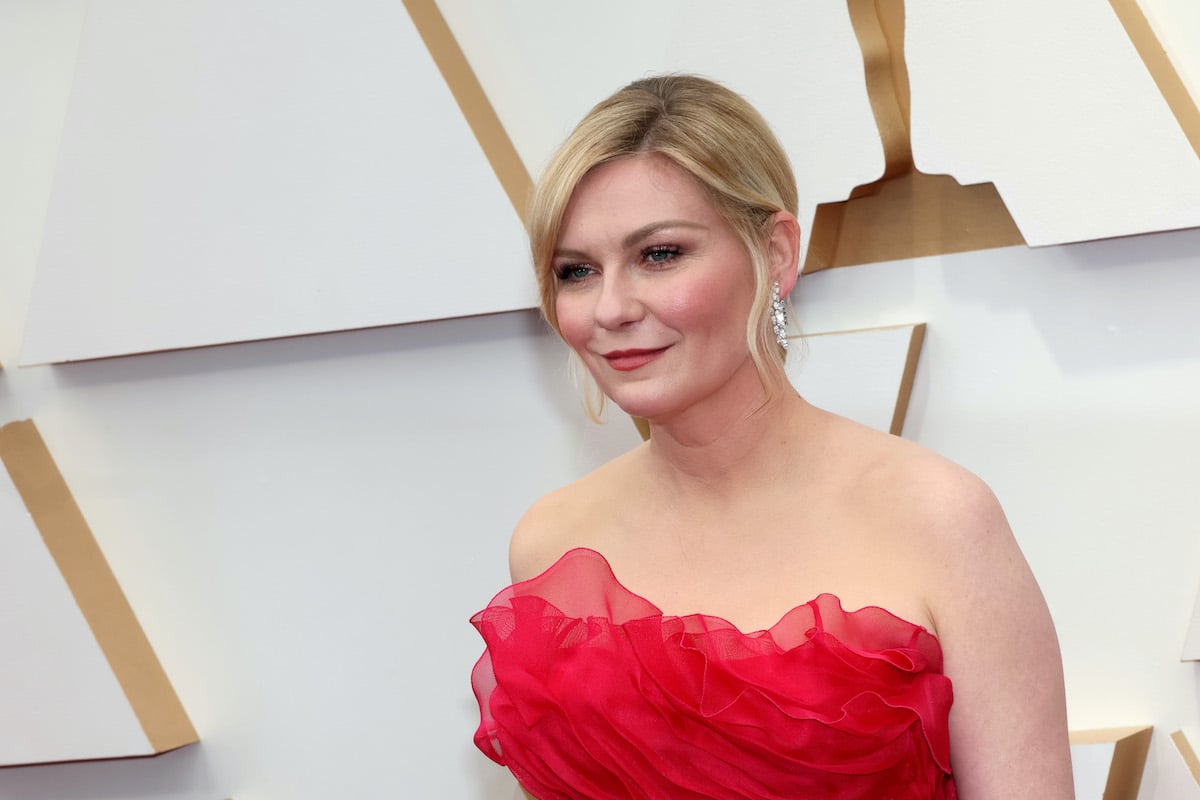 'Bring It On' scenes improvised by Kirsten Dunst
Dunst may have played one of the leads in the fan-favorite teen film of the early 2000s, but she also had a hand in some of the most memorable movie scenes. Her ability to improvise while making it look as it was meant to be was a true test of Dunst's grasp on her character's personality and needs. Dunst's improvisions were flawless and became notable moments in the cheerleader movie. 
The scene of Torrance rocking out on the bed to Cliff's tape was one improvised take by Dunst. While director Peyton Reed had envisioned the emotion wanted in the scene, Dunst had full control of how she handled it. Dunst nailed it perfectly, and it became one of the most talked-about parts of the movie. The other improvised scene overlooked by some was when Torrance and Cliff were brushing their teeth together. Dunst was the mastermind behind Torrance hiding her mouth before spitting in the beloved bathroom scene of the two. 
Dunst thinks the hit film is more than a 'dumb' teen rom-com
While some pegged Bring It On as a "dumb cheerleader movie," its huge success and large following years later show that it was much more. From the film's inception, Dunst believed it was more than a "dumb" teen rom-com despite its small budget and lack of attention from Universal Pictures. However, comments about starring in a dumb cheer movie still made Dunst feel terrible about herself. 
Dunst played the role confidently and had high hopes for the movie to change the stereotype of cheerleaders. Since she was on a cheer squad in the 8th grade and she and Gabrielle Union had to attend a cheer boot camp to prepare for the movie's routines, she understood the hard work that went into being part of a cheerleading squad.
Dunst believes cheerleaders are fine athletes, learning gymnastics and dance routines to prepare for game day and competitions. Although the early 2000s teen comedy did highlight some common cheerleading stereotypes, it like totally also showcased the athleticism and hard work endured by cheer squads.
Dunst would be all in for another 'Bring It On' sequel
While it's been 20 years since Bring It On hit the big screen, Dunst would definitely be up for a Bring It On sequel. Fans would be over the moon with a sequel from their childhood featuring the original stars of their favorite hit rom-com. Some were excited and called it a Bring It On reunion when Dunst and Union appeared in a Rodarte ad campaign. 
While Dunst thinks another BIO sequel would be fun, there are multiple BIO movies without her. In fact, many of the films in the Bring It On film series did not feature any of the original cast members. After the release and success of the 2000 cheerleader movie,  Bring It On Again was released in 2004 in a direct-to-video format followed by Bring It On: All or Nothing, BIO: In It to Win It, and BIO: Fight to the Finish. The series' final installment BIO: Worldwide Cheersmack was released eight years after the fifth one and has been the final attempt to keep fans channeling their inner cheerleader.