Kiss' Biggest Hit Was About a Real-Life Car Accident
Kiss may use demonic imagery in their stage shows but they generally stayed away from dark subject matters in their music – particularly in their big hits. Their biggest hit is an exception. Here's how a a predominantly male concert audience and a horrible car accident inspired what sounds like a fun party song.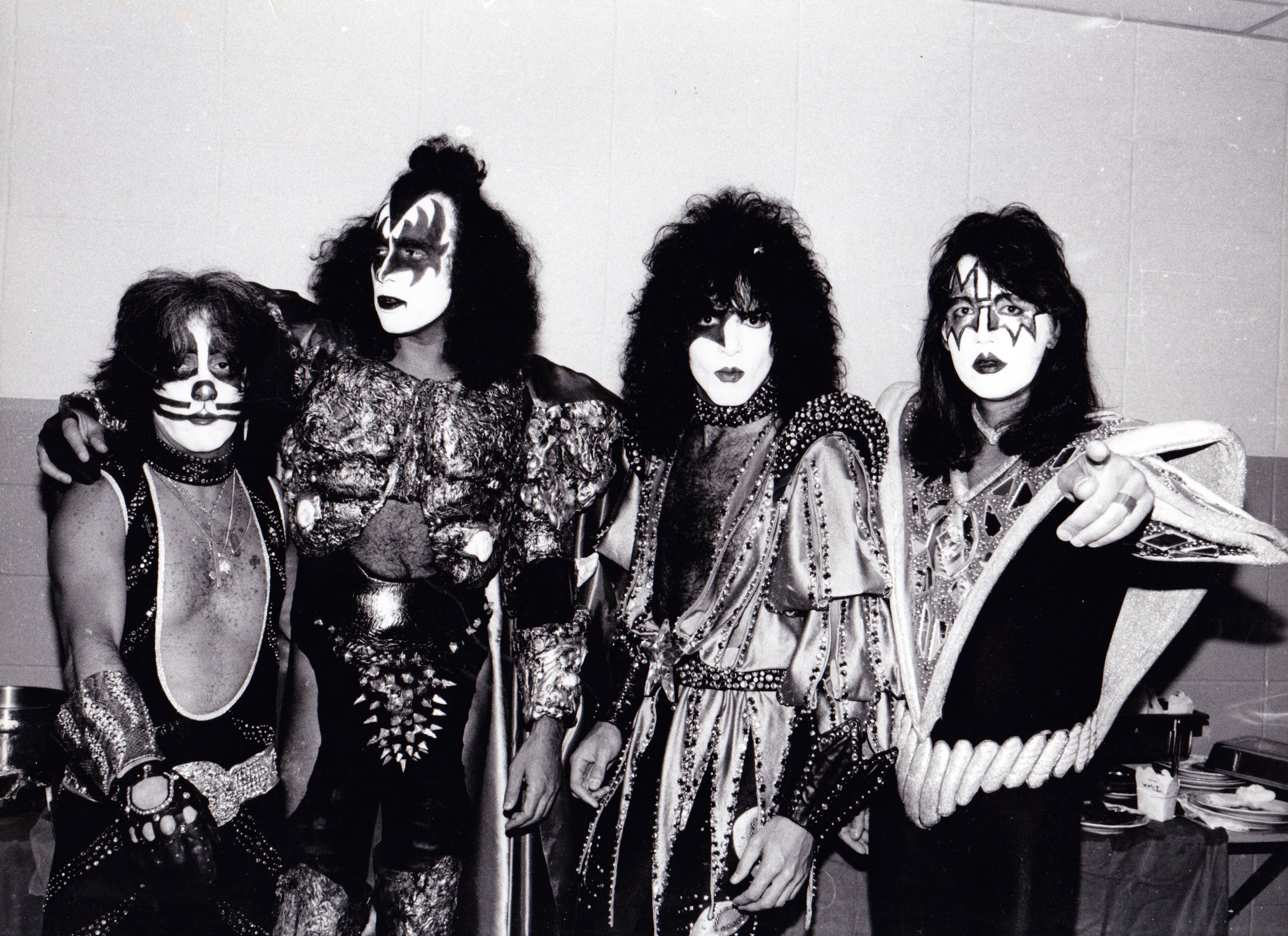 The classic Kiss album designed to appeal to girls
For their album Destroyer, Kiss worked with producer Bob Ezrin. According to Loudwire, Ezrin went to a Kiss concert and noticed there weren't many girls in the audience. He felt Kiss should make an album that appealed to females more than their previous material. He wanted Kiss to come across like the tough, sensitive characters Marlon Brando played in movies such as The Wild One and On the Waterfront. In addition, Ezrin wanted the brand to sing less about a certain subject matter.
How a car accident and 1970s R&B songs inspired a classic hit
According to the book Kiss Behind the Mask – The Official Authorized Biography, band member Paul Stanley said Ezrin encouraged Kiss to write fewer songs about sex. Stanley admitted it was difficult for him and his bandmates to do what Ezrin said because their lives were so oversexed at the time. Stanley wrote a guitar riff and a hook but he didn't know what the track was going to be about — except that it was going to be about Detroit. Then, he thought of something morbid.
Stanley remembered that someone who was on their way to attend a Kiss concert in Charlotte got hit by a car and died. "I remember thinking how weird it is how people's lives end so quickly," Stanley recalled. "People can be on their way to something that's really a party and a celebration of being alive and die in the process of doing it." Simmons wrote a bassline for the song that was influenced by R&B music — a bassline which he said was very different from most of his work. Simmons compared the bassline to Issac Hayes' "Theme from Shaft" and Curtis Mayfield's "Freddie's Dead (Theme From 'Superfly')."
How Paul Stanley and the public reacted to 'Detroit Rock City'
"That's one of the songs I'm most proud of having written," guitarist and vocalist Stanley told Loudwire. "'Detroit Rock City' is a fleshed-out song that's dramatic and big. It's the difference between a regular movie and IMAX. Between the music and the lyrics it broadens the scope of the presentation and it's still pretty spectacular." Ezrin said "Detroit Rock City" resonated with girls because it had "heart."
Kiss released "Detroit Rock City" as a double A-side single alongside the plaintive ballad "Beth," a much different song. Audiences really responded to the double A-side. It peaked at the seventh place on the Billboard Hot 100. Aside from the 1980s ballad "Forever," Kiss never reached the top 10 again. "Detroit Rock City" is so beloved that a cult teen comedy was named after it. "Detroit Rock City" remains one of Kiss' most enduring songs — even if it has tragic origins.