Kiss Frontman Paul Stanley's Ear Deformity Left Him With 'Just a Crumpled Mass of Cartilage' as a Child
Paul Stanley couldn't hear the direction of sound as a kid.
Rock band Kiss is one of the most iconic groups ever to grace concert stages. They first rose to prominence in the '70s and quickly made waves for their outrageous, no-holds-barred performances, which often included everything from pyrotechnics to blood-spitting.
The group's loud makeup disguised the real men underneath, but over time, fans grew to learn a great deal about the musicians who made up the band. These days, fans around the world are familiar with Paul Stanley, the rhythm guitarist and co-vocalist who is also one of the original co-founders of Kiss.
Still, Stanley had a difficult rise to the top, and in recent years, has even been openly critical of the band that he helped to make famous. 
When did the band Kiss form?
Kiss got its start in 1973, performing stage shows in and around Queens, New York. The band was the brainchild of Gene Simmons and Paul Stanley, two men who had experimented before with other bands, including the short-lived group Wicked Lester.
Kiss's first tour was in early 1974, with their self-titled debut album released not long after that. Although the album was not a smash hit when it was first released, the group quickly gained a reputation thanks to their over-the-top live performances.
From guitar-smashing to fire-breathing, Kiss left it all on stage, and fans were often shocked and speechless at what went on at their concerts. Between the loud, black and white makeup, and their raucous rock-and-roll tunes, Kiss proved that it was a force to be reckoned with, and by the late '70s, the men of Kiss were rock and roll superstars. 
What ear deformity was Paul Stanley born with?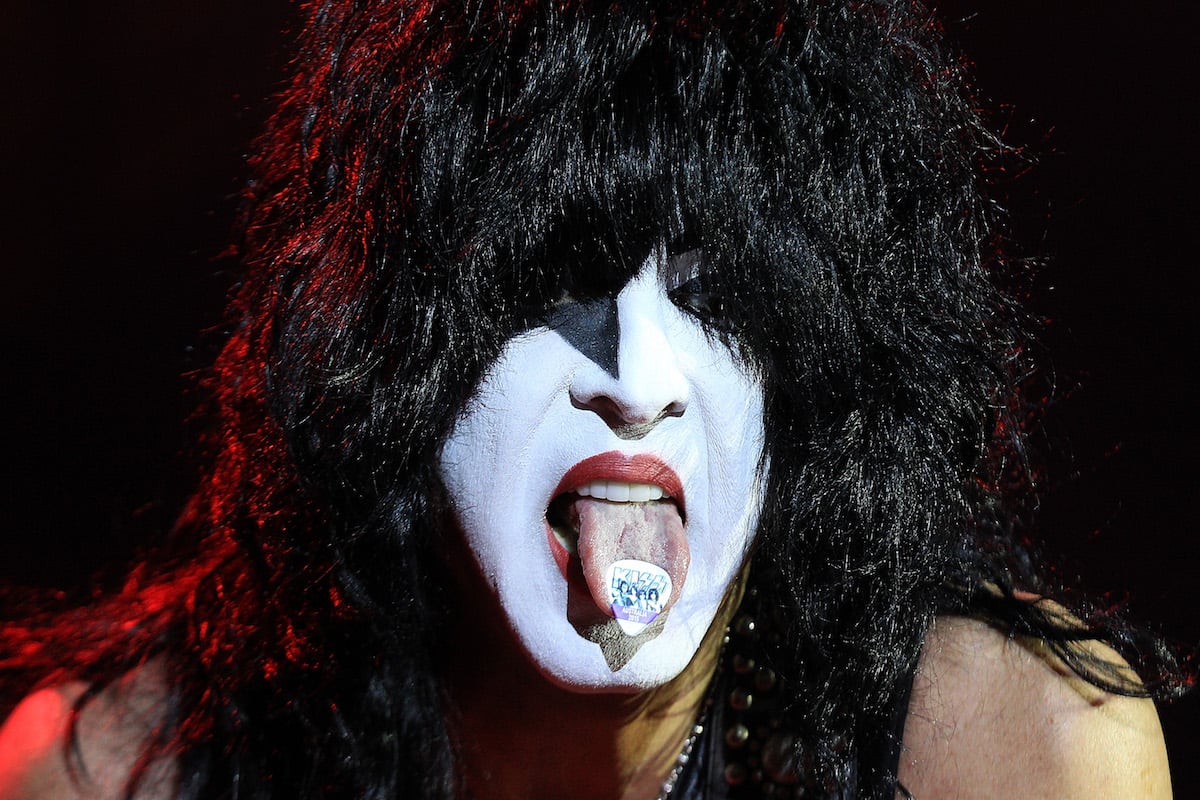 Although Simmons often receives the lion's share of publicity, Stanley, the rhythm guitarist who helped make Kiss such a success, deserves a lot of credit as well — not least because he had a very traumatic childhood. In his memoir, Face The Music: A Life Exposed, Stanley discussed his childhood, and the ear deformity that left him in a bad place for years.
"I was born with an ear deformity called microtia, in which the outer ear cartilage fails to form properly and, to varying degrees of severity, leaves you with just a crumpled mass of cartilage. . . . That left me unable to tell the direction of sound, and more importantly, made it incredibly difficult for me to understand people when there was any kind of background noise or conversation," Stanley wrote.
Eventually, as an adult, Stanley was able to have his ear partially reconstructed. With the addition of a hearing aid, the musician was able to live a much more happy, fulfilled life — but the issues with his ear were only one part of his troubles, and Stanley has been open about his issues with his Kiss bandmates. 
Paul Stanley has a problematic history with his Kiss bandmates
Members of Kiss have never hesitated to let their thoughts be known — whether it comes to critical decisions or issues between members of the band. Stanley has called out his band members on several occasions, even accusing Ace Frehley and Peter Criss of being anti-semitic. Stanley claimed that Frehley even had a collection of Nazi memorabilia and that Frehley and Criss resented Stanley and Simmons for being too ambitious when it came to the future of Kiss.
Stanley has also taken aim at Gene Simmons, stating in his memoir that Simmons took credit far too often for the band's marketing successes. Ultimately, of course, the band has soldiered on, making music and performing for live audiences even if there is major tension brewing behind the scenes.