Why Kiss' Gene Simmons Made an Album Called 'A**hole'
Many singers from classic rock bands produced many solo albums. On the other hand, Kiss' Gene Simmons has only released two solo records. The heavy metal icon explained why he decided to title one of those albums A**hole.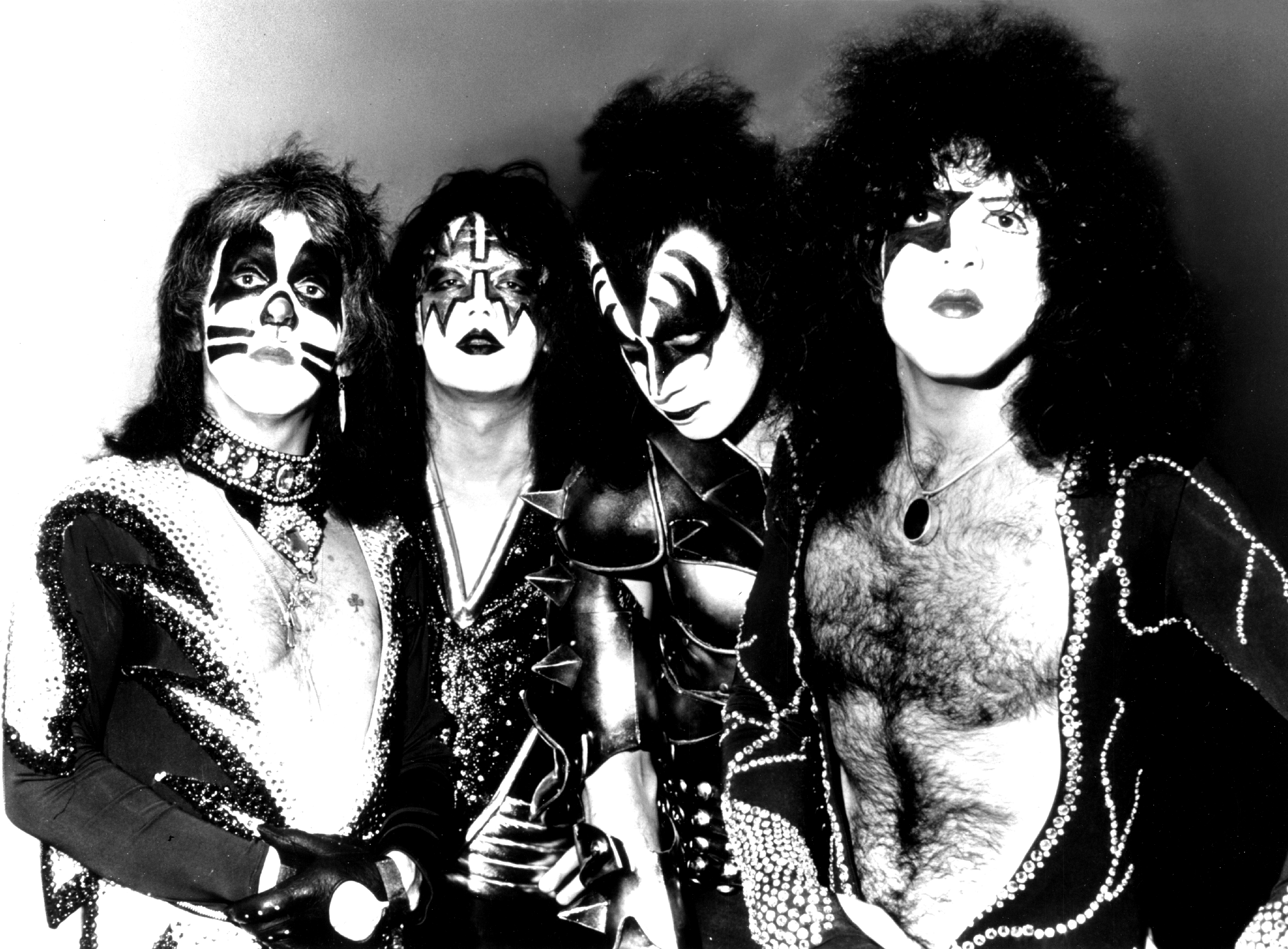 Kiss' frontman wanted to have 'a**hole parties'
Simmons has released a modest amount of solo material. In the 1970s, he released his debut solo album: Gene Simmons. He didn't release his second solo album, A**hole, until 2004. During a 2004 interview with The Globe and Mail, Simmons discussed the title of the latter album.
"For a while, I thought I would be respectable," he revealed. "But then I thought, nah. I think it's a funny word, I don't find it vile or malicious. Wherever you go, it follows you."
Simmons discussed his future plans. "I'm going to have a**hole parties," he continued. "And you'll have to be a real a**hole in order to attend, and I will determine who is."
Simmons came up with his own lingo for the parties. "And a girl will be an a**holette or an a**holesse, and once you come in, you'll get a certificate to say you're a real a**hole.
"And once you leave, and someone says, 'What are you? Some kind of a**hole?' you can say, 'Well, as a matter of fact I am. I'm a real a**hole. Gene Simmons says so, and he's the biggest a**hole," Simmons continued.
RELATED: Kiss: Why Gene Simmons Wanted to Change the Lyrics to 'Beth'
Kiss' Gene Simmons worked with Bob Dylan and Frank Zappa's family for songs on 'A**hole'
A**hole includes some notable collaborations. One is a song Simmons wrote with Bob Dylan called "Waiting for the Morning Light." Another is a collaboration between Simmons and Frank Zappa called "Black Tongue."
During a 2004 interview with Rolling Stone, Simmons discussed the origin of the track he made with Dylan. "I called Bob Dylan cold one day," Simmons recalled. "I said, 'Hi Bob, it's Gene Simmons. Do you want to write a song together?'" Simmons was shocked when the folk icon wanted to work with him. They wrote "Waiting for the Morning Light" at Simmons' home.
The creation of "Black Tongue" was very different. Simmons met Zappa's widow and asked her if he had any unfinished songs. She presented Simmons with a snippet of "Black Tongue." The Kiss singer added vocals, guitars, and drums to the recording. He even had members of Zappa's family work on the song.
RELATED: Gene Simmons Reacts to Rolling Stone Ranking This Kiss Album Above The Beatles' 'Let It Be' [Exclusive]
How Gene Simmons' 'A**hole' and its songs performed on the chart in the United States
Despite Simmons' high-profile collaborators, A**hole wasn't a juggernaut. None of the songs from A**hole were released as singles. The songs didn't chart on the Billboard Hot 100.
The album itself was a modest hit. It reached No. 86 on the Billboard 200. The album fell off the chart after one week.
While A**hole wasn't huge, it certainly has a memorable title.
RELATED: Kiss: This Member Got 'Jealous' When Gene Simmons Dated Cher for 1 Reason