Kiss' Gene Simmons Talks About Creating Art Like No One Is Watching and Making $150,000 on 1 Painting [Exclusive]
In addition to being a classic rock icon and consummate showman, Kiss' Gene Simmons is also a painter. He's recently shared his art with the world. His portfolio includes drawings of iconic landmarks, abstract paintings, wide-eyed tigers, and more. During an interview with Showbiz Cheat Sheet, Simmons discussed his work as an artist.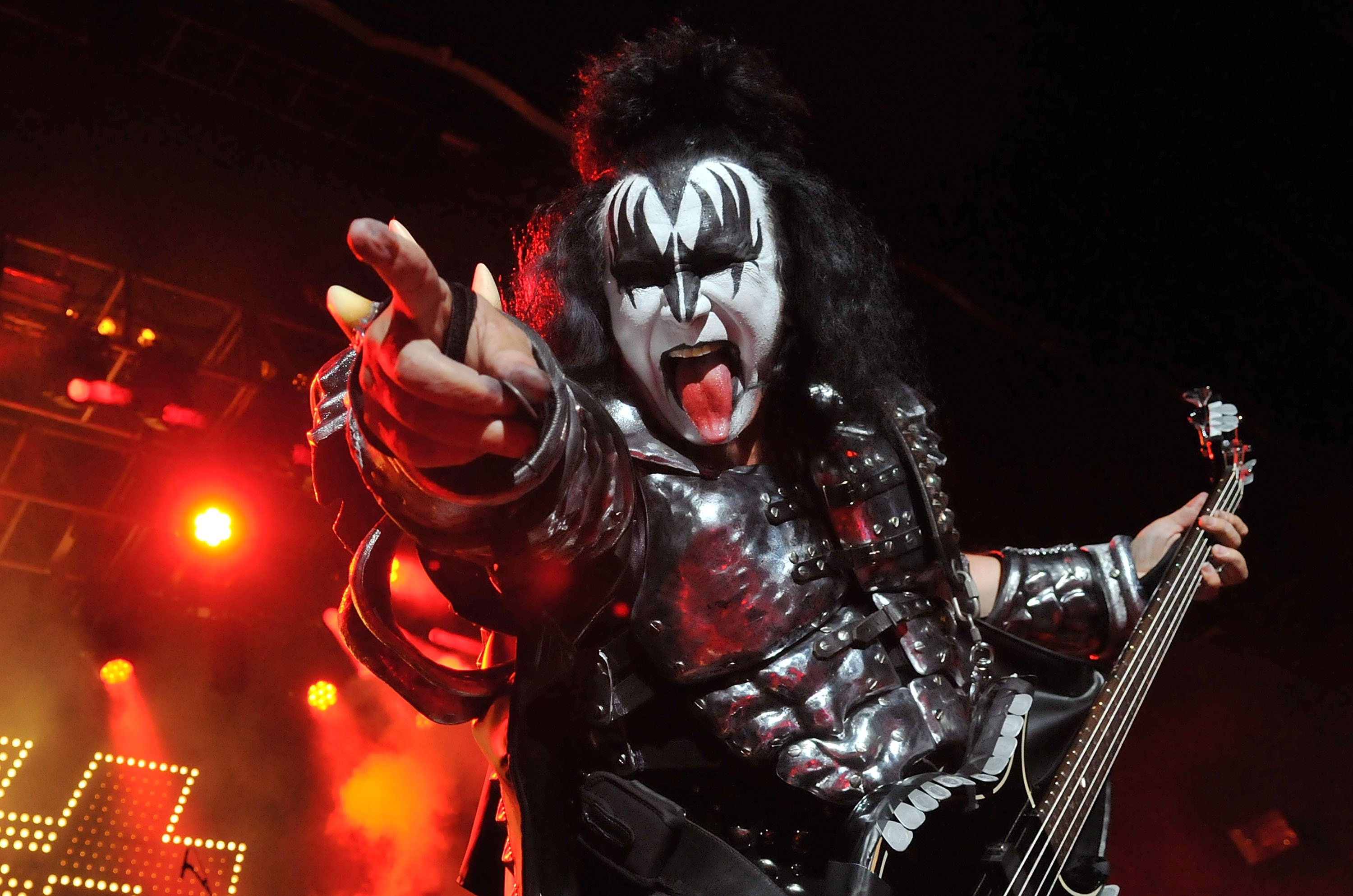 Kiss' Gene Simmons revealed why he started making more art
Simmons revealed what drives him to paint. "I'll tell you the God's honest truth, I don't have a f****** clue what I'm doing," he said. "I'm untrained. I don't have a resume. I've never done anything except doodles that I've done all my life. So, I've always doodled." Simmons noted that some of the "doodles" he was selling contained his drawings on both sides.
Simmons explained the origin of some of his works of art. "During the pandemic, I found myself with a lot of free time and instead of going nuts, I started making art. All the paintbrushes and the paint, I don't know how they work." He added he didn't know what the rules of art were.
Simmons noted that he used some unorthodox tools to create his work. Simmons said one of his paintings was made partially using paintbrushes and partially using a Sharpie, specifically the type of Sharpie used on champagne glasses." During weddings, they have different colored Sharpies that have paint inside the Sharpie," Simmons explained. "So you can write on any surface, including glass. It's a different quality."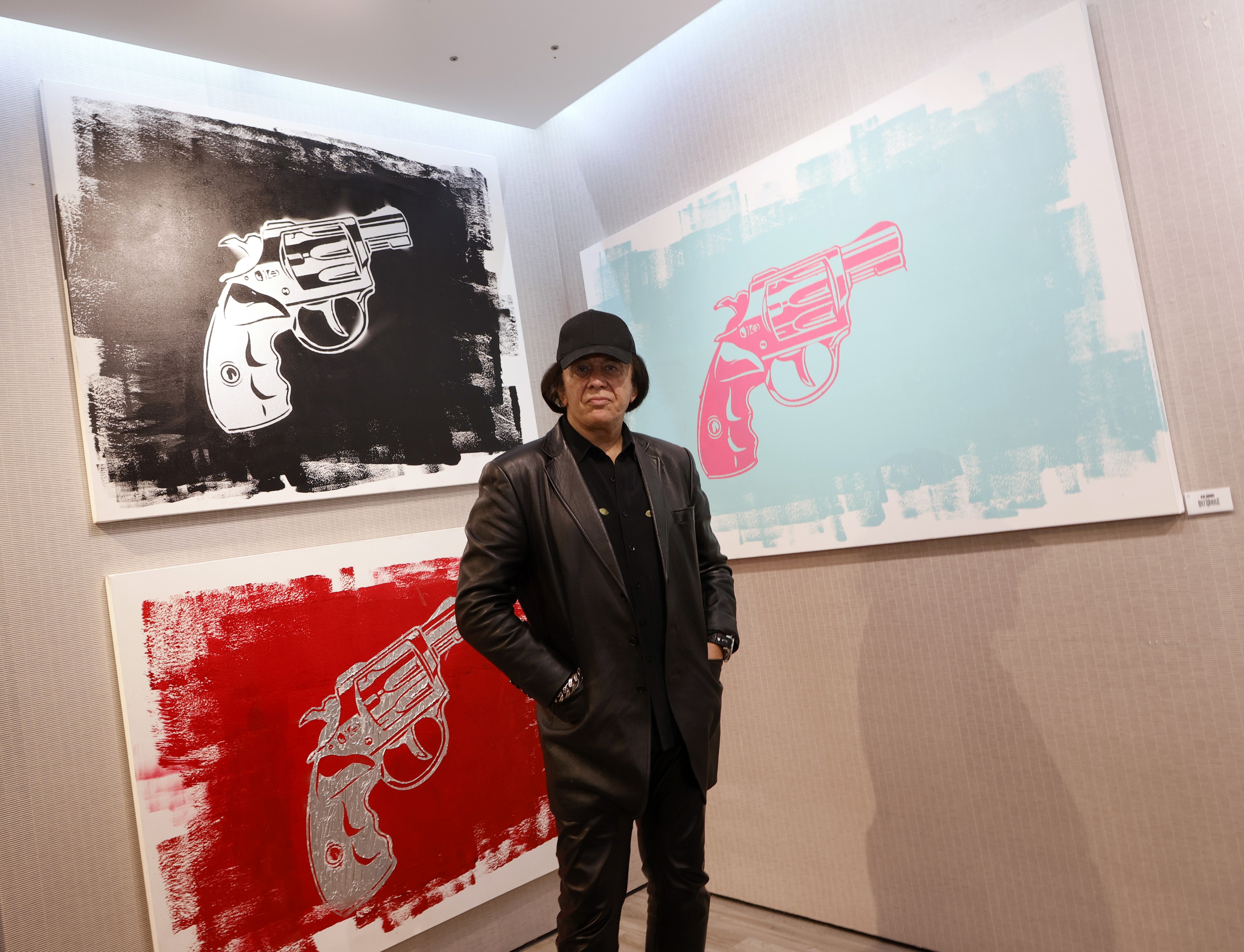 The Kiss frontman discusses the joy of following his intuition
He noted that one of his paintings was 8 feet long and 4 feet wide. He said creating something like that was an example of him throwing caution to the wind. "I did stream-of-consciousness," he said. "Didn't think about it. Some are Jackson Pollack-inspired, some are colorful pieces."
Simmons compared his approach to a child at play. "I had a gut feeling about wanting to go and paint. I never held a paintbrush in my hand, I never ordered colors or anything. It's like when a kid first jumps into a mud puddle. When a kid first jumps into a mud puddle, he jumps up and down and loves it. There's that joy. So that's what I have. I have the joy of nobody looking, because when you get judged, sometimes you back off and get self-conscious." Simmons said artists should follow their own intuition.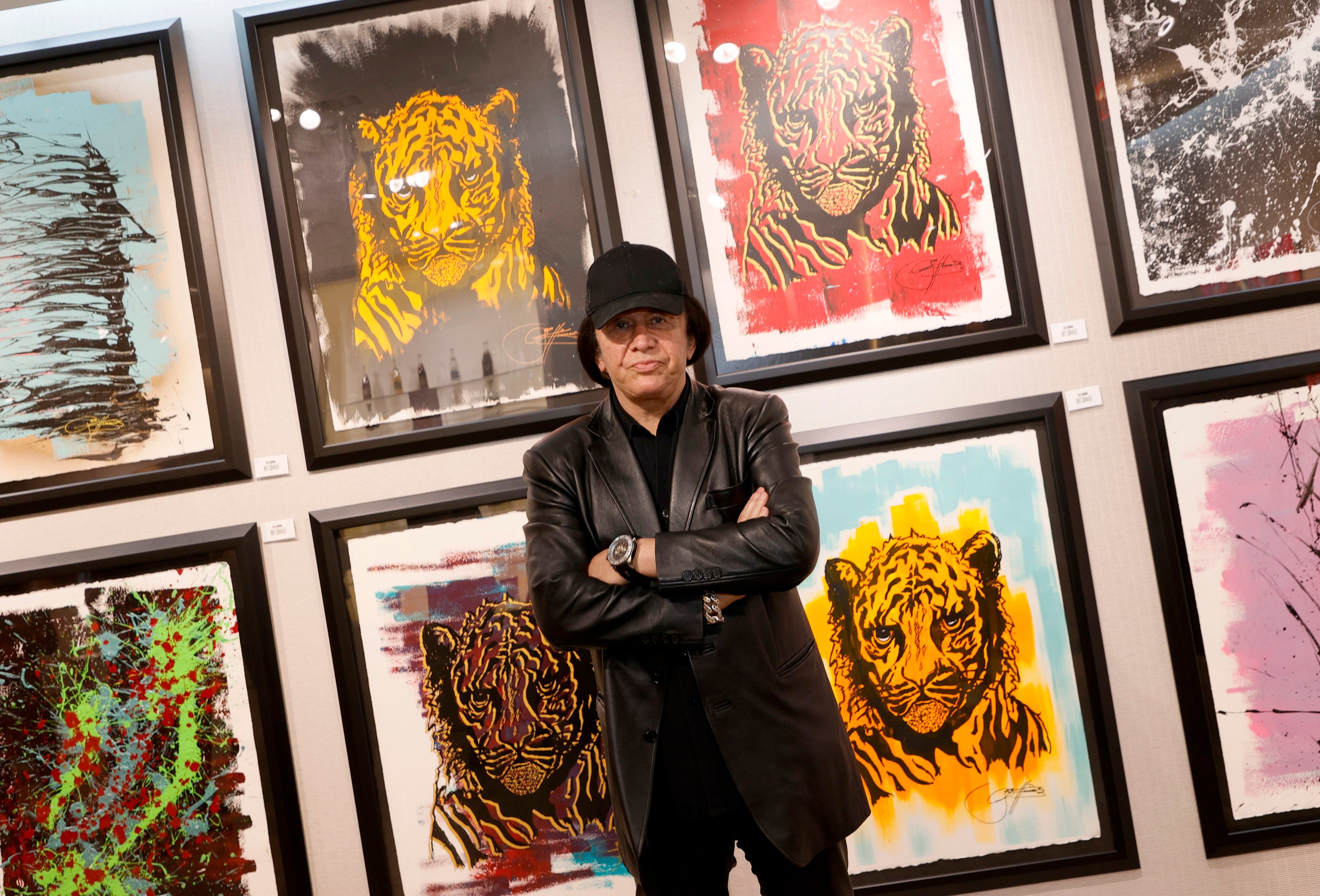 Gene Simmons made $150,000 on 1 painting
Following his intuition seems to have worked out for Simmons. He made over $150,000 on one painting. Despite this, he still had a casual attitude toward his visual art. He anticipated his portrait of his mother selling for $250,000.
In addition to music, live performances, film, television, his autobiography, and entering the Rock & Roll Hall of Fame, Simmons can now add painting and drawing to his artistic legacy.