'The Kissing Booth 2': Are Joey King and Taylor Zakhar Perez Dating? Some Fans Think Elle Picked Marco In Real-Life
Why 'The Kissing Booth' fans think Joey King and Taylor Zakhar Perez are dating after the sequel to the Netflix film was released in July 2020.
[Spoiler alert: The Kissing Booth 2.] Netflix viewers were torn when Marco (Taylor Zakhar Perez) was introduced as Elle's (Joey King) love interest in The Kissing Booth 2. The newcomer swooped in right away and stole everyone's hearts. He even swayed Elle, despite her romance with Noah (Jacob Elordi). 
In the end, Elle followed her heart and chose her boyfriend from the first film. Though some Kissing Booth fans are wondering whether some of the on-screen chemistry between Elle and Marco spilled over into real-life. But are King and Perez dating now? Here's why fans are so curious about the relationship.
Why 'The Kissing Booth' fans think Joey King and Taylor Zakhar Perez are dating
When The Kissing Booth 2 was released on Netflix, King and Perez kept things playful on their Instagram accounts. The co-stars would frequently post on each other's posts. Then some hawk-eyed fans noticed a few comments were edging on flirtation.
For example, Perez recently released an Instagram video featuring King to celebrate their new movie. The short clip highlighted the co-stars goofing off, and King jokingly slapped Perez after he pretended to scare her. 
"Guys! Midnight! Tonight! Like legit anywhere in the world you live, midnight!!!!" Perez wrote in the caption. "You're gonna have as much fun watching it as we did making it for you all!"
King commented, "Can you at least address in your caption that I'm not abusive to you and you actually care about me a lot or?" Perez responded, "They're love taps. I know."
Meanwhile, King and Perez got together to hang out following the Kissing Booth 2 premiere, despite the coronavirus (COVID-19) pandemic. In her Instagram Story with Perez on July 25, King wrote, "Got tested just so we could hug today."
Then after King posted on her Instagram, fans questioned whether she was in a romantic relationship with Perez.
"Elle didn't choose marco, but joey king did," a fan wrote on Twitter. 
"In real life, Elle and Marco might have a happy ending," another viewer wrote.
Are Joey King and Taylor Zakhar Perez single?
Despite the speculation from The Kissing Booth fandom, it seems King and Perez are not dating. When speaking with Glamour in July 2020, Perez confirmed he is currently single.
"I'm not dating anyone," he said. 
But interestingly enough, Perez did bring up his co-star when asked whether he would ever date a fan.
"I'm a fan of Joey and wish that she would date me, you know what I mean?" Perez said. "I feel like it's different if you're in the same industry with each other and a fan of each other's work. I don't want to say no, because you never know. What if you date someone that doesn't know who you are but then becomes a fan of your work?"
Meanwhile, King previously dated Elordi when the first Kissing Booth film dropped on Netflix. Then after the co-stars broke up, King was linked with The Act producer Steven Piet in 2019. The pair walked down the Emmys red carpet together. Though King and Piet never confirmed their relationship to the public.
'The Kissing Booth 3' has been announced on Netflix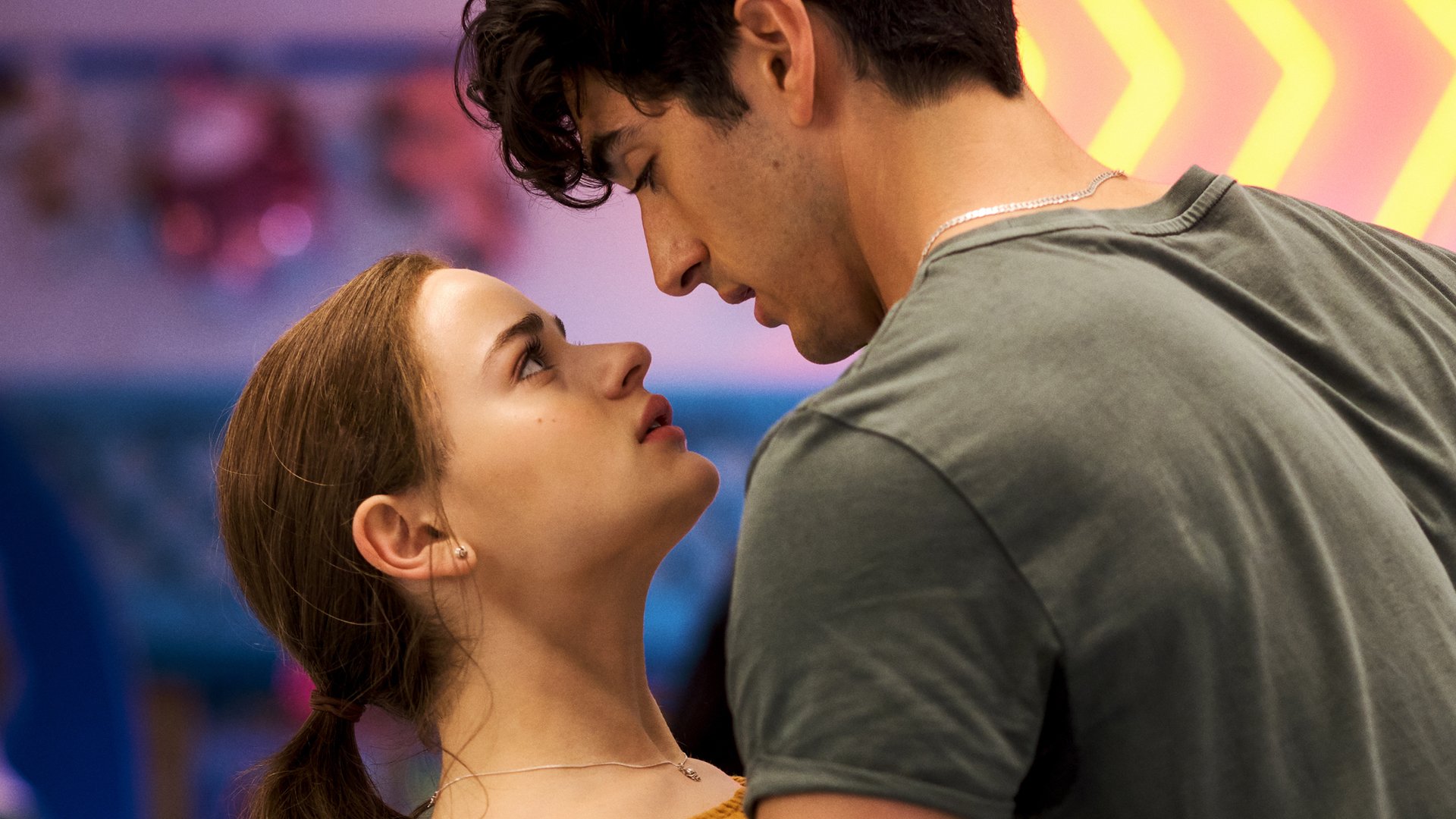 Whatever their relationship status, King and Perez will continue to work together, as The Kissing Booth 3 has been confirmed for 2021. On July 26, the film's cast revealed the big news during a special livestream to thank the fans. 
"I want to thank the fans for their tremendous support and love they've shown for our amazing franchise," King said at the time. "The explosion of love has been so real. It's because of everyone on here that this all happened."
King and Perez also shared they will both return for the third film, which has already been filmed. So expect more from these two when The Kissing Booth 3 promotions pick back up in the new year.
Check out Showbiz Cheat Sheet on Facebook!